I am selling my 2002 AUIII XR8 Ute due to wanting to upgrade to a B series. Here are some Details:
Price Drop:
$14,000
Make:
Ford Falcon
Model:
AUIII XR8 Ute
Year:
2002
Colour:
White
Kilometres:
Approaching 230,000
Details:
5.0L 200kW Windsor V8
4spd Automatic Transmission
Black interior
Leather Steering Wheel
Premium Sound
18x8 BA XR8 Rims (tires getting a bit low)
AWC XR50 Front bar (probably needs replacing....however still looks real good on the car)
AWC Pursuit 250 Side Skirts
AWC Pursuit 250 Quad Pipe rear bar
Hard Lid
Twin 2" Exhaust (with Quad tips)
Rego until December 31st
I have had this car for about 6 months now The transmission went on it not longer after I purchased it and was rebuilt and strengthened by Transtech automotive in Adelaide (this was done under warranty...not 100% sure what they actually did) Since then it has driven like a champ bar a few small issues which have been rectified.
The car is dual fuel, with the gas tank located underneath the tray. It also has Black Altezza tail lights but I can supply stock BF Tail lights instead if you would prefer those
Can't think of anything else to add right now about it (will add more if I think of more)....Pictures Below
I am looking for around the $14,500 mark, but am open to reasonable offers
I can be contacted on 0415 919 517 if you wanna come have a look at it!
Cheers,
Stuart
Please Note that I will be keeping those plates.....car will come with Number plates XEB 626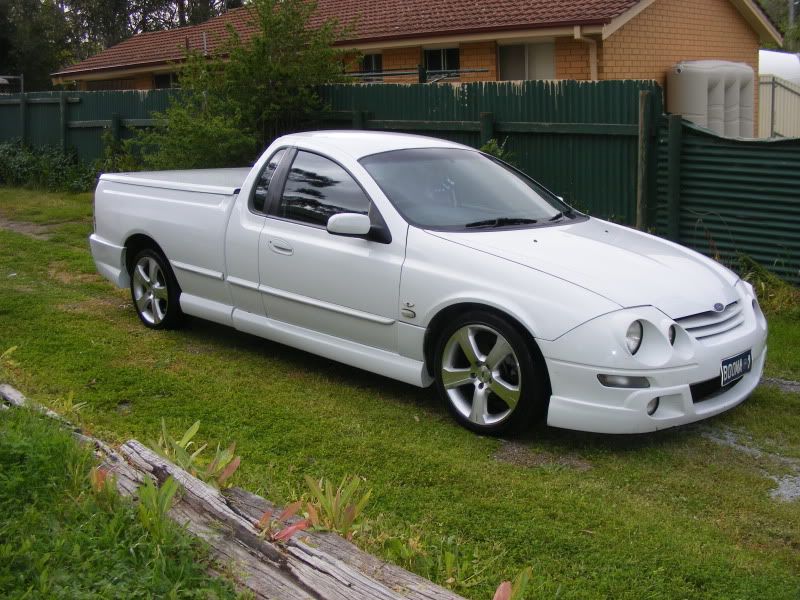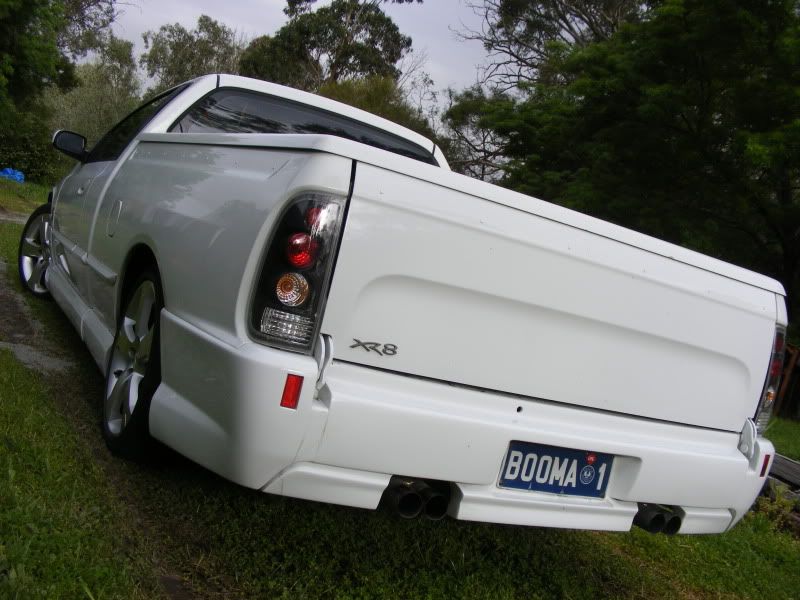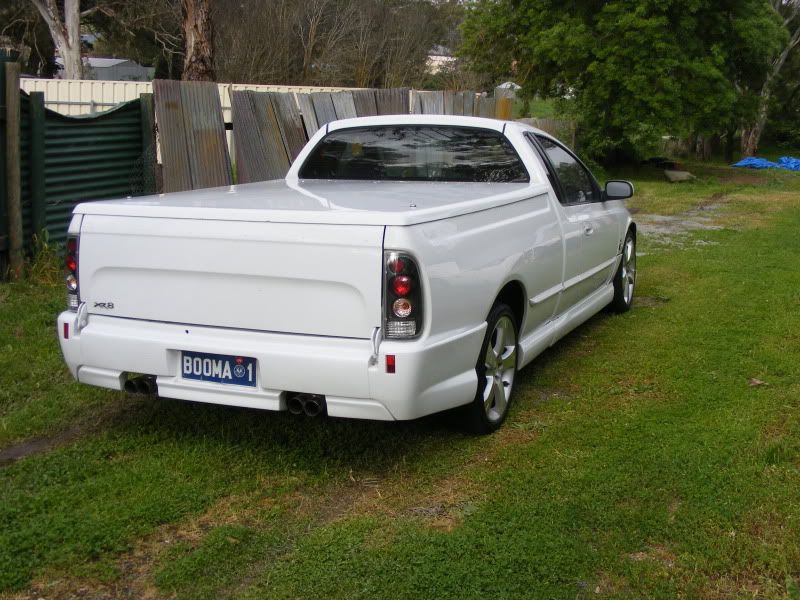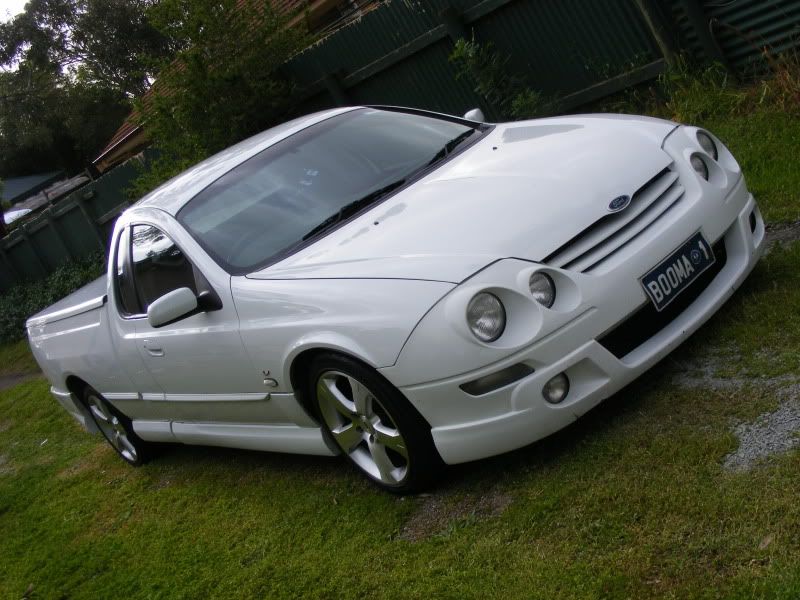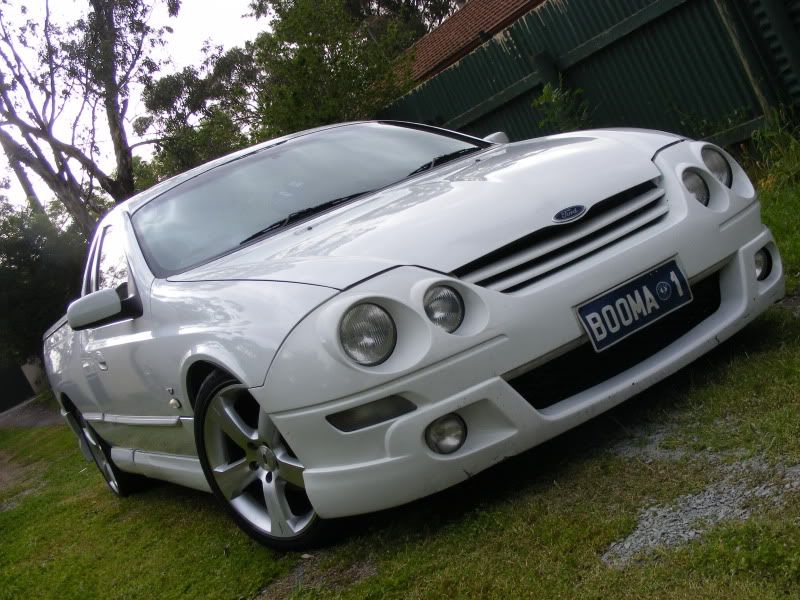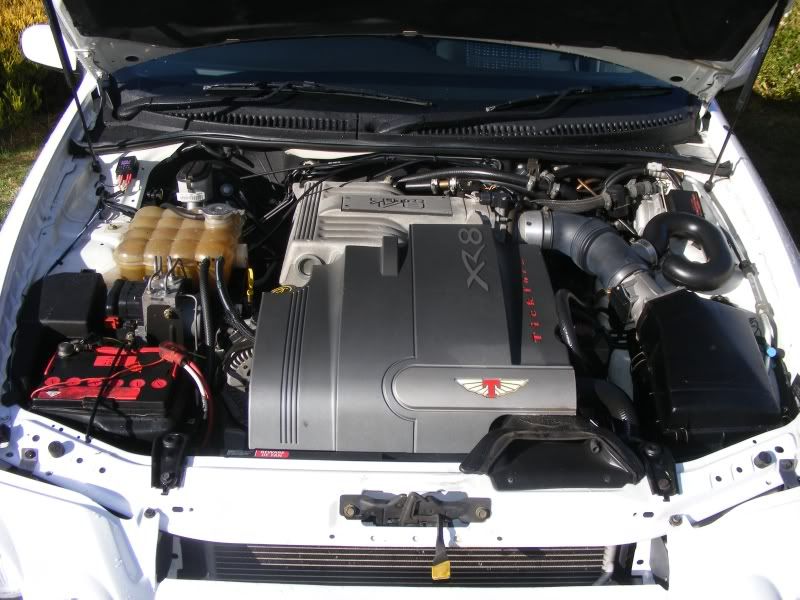 _________________
Projects on the Go:

1981 351 XD Fairmont
2004 BAII XR6 Turbo
Last edited by booma11 on Tue Oct 20, 2009 7:51 pm, edited 2 times in total.