Vehicle Sales Form


State
: VIC

Make of vehicle
: Fairmont Ghia

Model of vehicle
: Ba

Year of manufacture
: 2003

Colour of vehicle
: Dark Blue

Engine
: 4L 6 cyl

Transmission
: 4spd Auto

Body style (sedan, wagon etc.)
:Sedan

Selling Price $
: 8500 Ono w/ rwc

Odometer Reading
: 197,000
*******************************************************************

Other relevant information.

I am selling my fiances daily driver due to a baby on the way, the sedan is no longer big enough for our growing family.
We are the 3rd owners of the vehicle, and for its age its in fairly good shape, the only bad points is the drivers seat is showing signs of its age, as is the auto shifter with faded silver paint, and there is a few light scratches on the body.
All in all it is a fantastic and economical daily driver, gets 10.4L per 100k's and has complete service history from new. Also has all the ghia features of its day, dual zone climate, leather interior, 6 stack cd player, prem sound, elec drivers seat.
The only non standard items on this car are tinted windows, done by the tint professor in lilydale, and aux audio input.
the car has appox 8 or 9 months rego left on it.
i can be contacted on 0421780621, and i will be putting more photos up during the week, also please note i have already purchased a territory ghia so i am not interested in swaps!
i love this car, there is just something about the ba ghia's and if i had my way i would keep it and take it to work instead of my 4wd, how ever its not practical and i need the money more then i need a 3rd car at the moment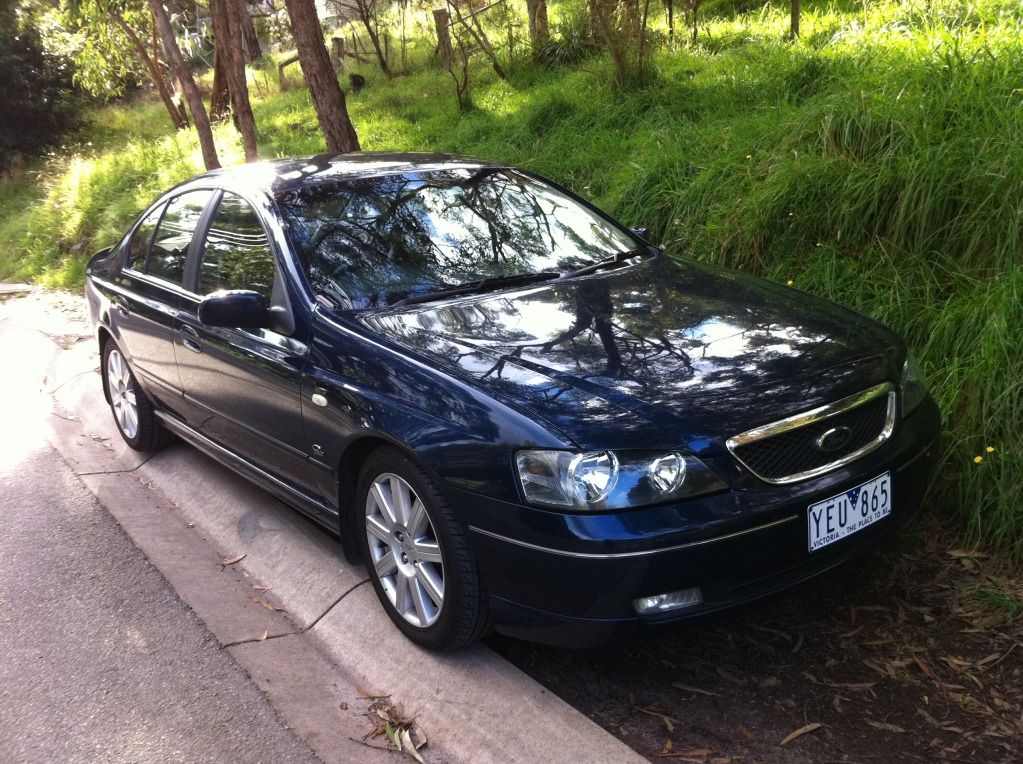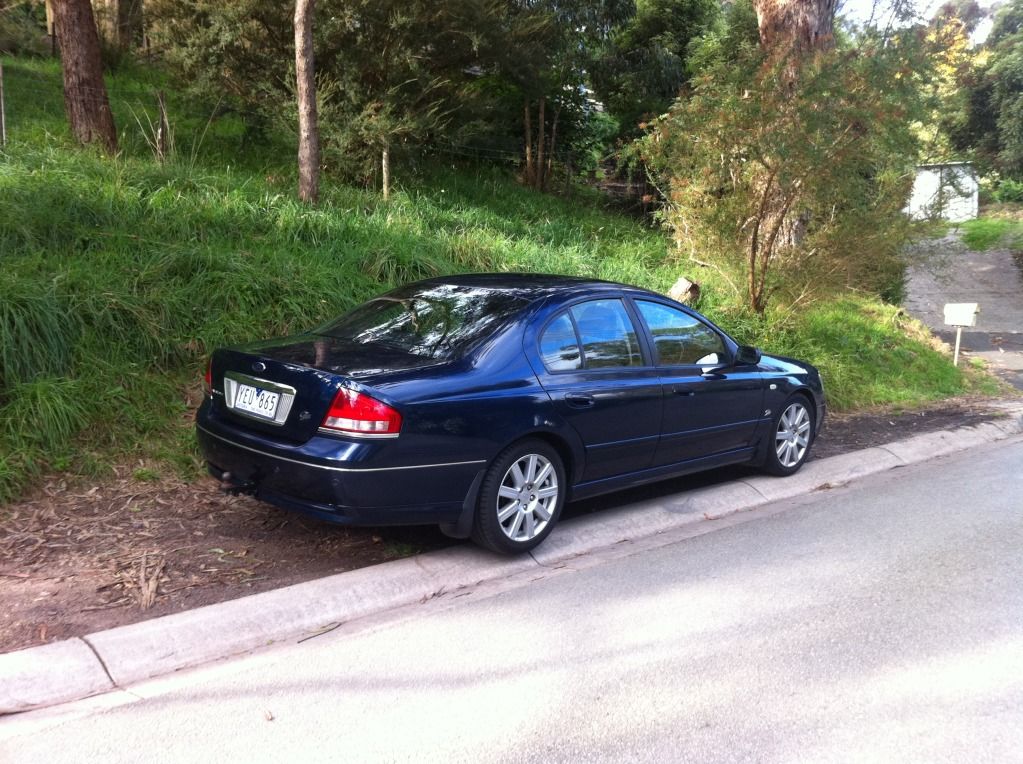 *******************************************************************
_________________
Mods: sprint kit, steeda short shift, svo lip, El handles, El Air intake, au xr wheels, lukey cat back, jbl focal and pioneer sterio <--- Sold

Xe ute - Bright green with 302

Da maverick - Straight gas turbo