Make:
FPV
Model:
F6 Typhoon
Year:
2006
Colour:
Dejavu
Engine:
4.0 I6 Turbo Intercooled
Transmission:
ZF 6-Speed Automatic
Body Type:
Sedan
Odometer:
~81,000
State:
Victoria
Price:
$37,800
Hi guys, sadly with company car arriving at the end of September the cold hard facts are that this car will soon be needing a new home and owner. I have owned this car from new and not spared $1 on this car, I'd planned to have it for many many years to come and it shows...
An especially rare colour that is classy yet still hints at it's genuine stealth performance.
Those of you know me and have seen the car know it is meticulously cleaned throughout weekly, basic service each 5000kms plus full logbook servicing of course.
FPV options include:
- Leather & suede interior.
- Electric sunroof.
- ZF 6-speed sports automatic.
- Electronically adjustable pedals.
- 5x 19" alloys (genuine FPV, not copies).
- FPV MOMO steering wheel with FPV badge.
- FPV floor mats and floor mats.
- Premium sound AUX input.
- Alarm.
The car is very comfortable and has been professionally enhanced by Bluepower Racing Developments.
Daily drivability with a safe custom tune of up to ~380rwkw.
Braking and suspension improvements have ensured that this is a safe, well-rounded vehicle that is both quiet and easy to drive as standard.
Enhancements:
- Stainless 4" dump pipe
- Stainless 5" metal cat
- Custom dual exhaust system with GT tips
- Plazmaman intercooler
- Under battery pipe
- Actuator upgraded
- Re drilled/flow tested injectors
- Wastegate ported
- Larger flap fitted
- BPR cold air intake with K&N pod filter
- High flow/pressure fuel pump
- Full custom tune by Chris (Bluepower Racing)
- FG flick key
- DBA 5000 rotors, front
- DBA 4000 rotors, rear
- Custom braided brake lines
- Bilstein shocks
- Whiteline sway bars, front & rear
- King springs
- Various suspension tweaks with bushes/linkages replaced
- Tinted windows.
- Optima yellow top battery
- Genuine FPV force foglight surrounds
- Process west chromed ECU cover
- Process west chromed oil cap
- Process west chromed fuse box cover
- Process west chromed power steering drip tray
I cant remember the rest at the moment, I am sure I have forgotten a few things, but nothing too major.
Garaged, driven mostly on the highway. No accidents, racetracks, smokers or food mess, pets, children have been in the car.
Presents extremely well and much better/younger than kms suggest with no dents and only the odd very small stone chip on the front bar. Interior looks and feels NEW!
This car is the ideal model, with the sought after options, the best trans/engine combo with the wanted big dollar enhancements all making a tasteful package.
Economy sits impressively between 8-9L/100km on cruise, 11-12L/100km in town and 13.5L/100km if driven more actively or on short trips frequently.
New tires, just serviced, logbook/receipts, RWC included, rego till Aug-2011. Displayed black slimline plates and original FPV embossed leather bound dossier included in sale.
Questions welcome.
NOTE
***********************************************************************************************************************
This car is now for sale with an xcal3 and a new everyday tune (tuned by BPR) for better usable low/mid power with the recently fitted custom quieter exhaust system. Runs up at 340rwkw comfortably with heaps of torque.
Could easily be tuned for big power again if the new owner wants big numbers, just change the mufflers over which is a very affordable swap.
Drives better on the road than previous tune where all the big power was sitting high in the rpm range.
***********************************************************************************************************************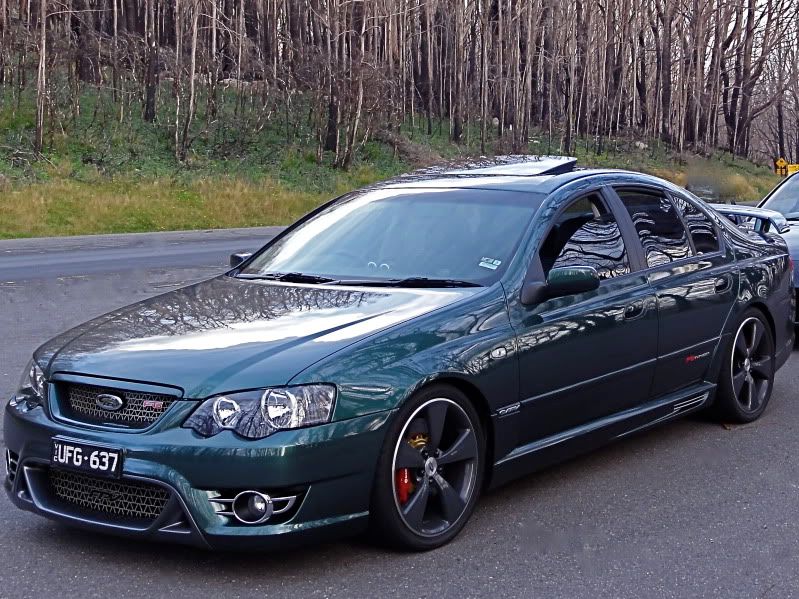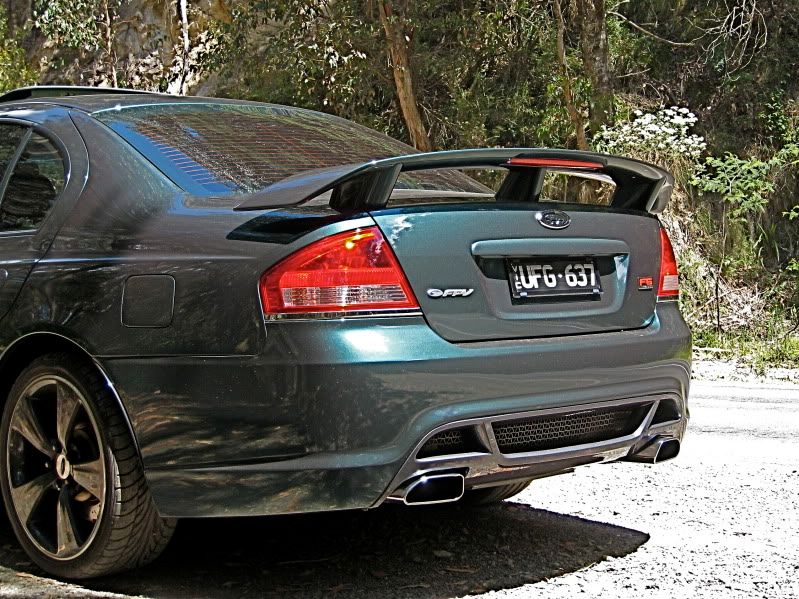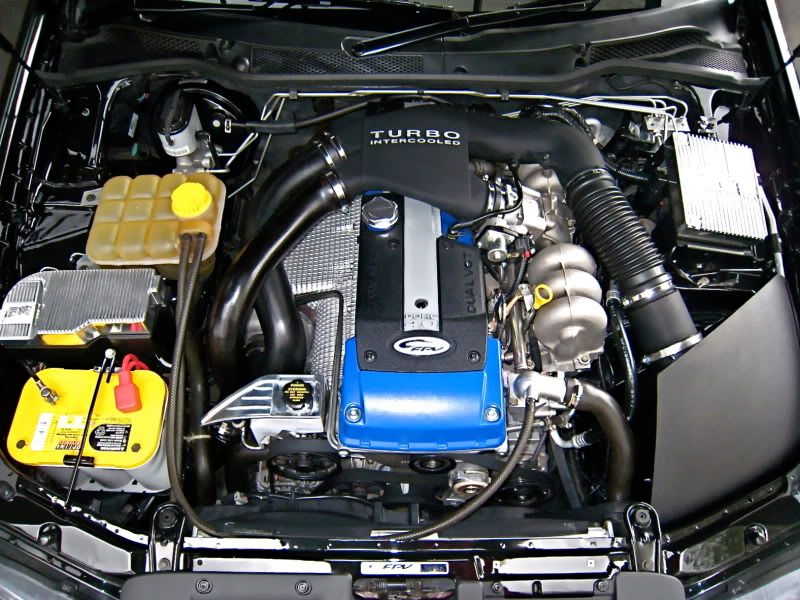 _________________
BF Typhoon, Dejavu - 6sp Auto, Leather, Sunroof, 19"s, Electric Pedals, Tint, FPV Sports Wheel, FPV Mats.


Last bumped by Daniel on Thu Sep 09, 2010 7:49 pm.