Up for sale is my Burgandy AU Ghia with the hard to find option of the Windsor. It also has the more desirable Charcoal interior. Pictures are below.
I purchased this from an elderly gentleman in Frenchs Forest in August 09' with 98,000km for $8k. He treated it impeccably and I have all service receipts from the time he purchased it in 04'. I have all the receipts on the work I have done and it now sits on 127,000km.
The interior is near immaculate apart from a very small tear I put on the passenger side rear door trim yesterday
. Not a big deal - hardly noticeable unless your looking for it. Has the Standard Ford Premium sound with the 6cd stacker in the boot. The body of the car is very straight and tidy. Only thing to note here is a few small scratches on the rear bumper bar from the previous gentleman, a couple of stone chips on the front bar and a small shopping trolley dent in the RHR door. The paint hasn't chipped here so it should come out easily. You can see by the pictures how well the car really comes up after a wash.
The car drives incredibly well, engine pulls strongly and transmission is silky smooth. Have already had the transmission freshened up and have had a external cooler fitted so it should drive for another 250,000km without any major issues. Car sounds very nice but isn't overly loud. Sounds really good under load however if you are just puttering about town, there is no drone or noise intrusion into the cabin at all - just the way I wanted it being a daily. Drove it up to the Gold Coast in September and down to Melbourne last week and it didn't miss a beat. Gets 660km a tank on the highway (about 9.5l/100km). Doesn't lose a drop of coolant and doesn't burn a drop of oil. Have sat in peak hour traffic jam in 40c with air con on full and didn't even look like overheating. On that note, the air con is icy cold.
In the time I have owned it I haven't spared a cent in keeping it immaculate and running like brand new. I have done the following since August 09:
Pacemaker Headers, 2 x High flow cats & Single 2.5" Exhaust (2 x Lukey Mufflers) = $2k
Freshened up transmission = $1100
Installed large external transmission cooler (peace of mind) = $250
Rear Main Seal replaced = $100
New Power Steering Pump = $350
(Wasn't required - Bad Mechanic Advice)
New Steering Rack = $450
(Wasn't required - Bad Mechanic Advice)
New Cam Syncronizer - $110
New Oxygen Sensors = $120
Replaced the old Murky coolant bottle & sensor = $100~??
New MSD Coil Packs = $320
New Custom Made MSD Leads = $190
Repaired Climate Control/LED Backlight = $100
AU2 17" XR8 Wheels = $550
Have flushed diff fluid & brake fluid
Plugs are 30,000km old Platinums (meant to last 100,000km)
Tyres have about 70% tread left
Replaced oil every 5000km with Penrite HPR15 Semi Synthetic
Rego Expires April 2011
The only thing really worth mentioning at the moment is it does have a slight vibration at about 2100rpm. I presume from my forums research it's the Harmonic Balancer which has slipped slightly, however it's so minor I wasn't going to worry about it until it was really annoying me. The new Powerbond Balancer will cost $225 from High Performance world at Parramatta and factor in about a hours worth of labour. I have dropped $500 from the price to allow for this when it needs to be done.
I am after $6500 for the car.
If you are interested PM me or contact me on 0401 11 8686.
This car is near perfect and I doubt you will find a better example that is as well maintained with low K's and all the tasteful mods already done.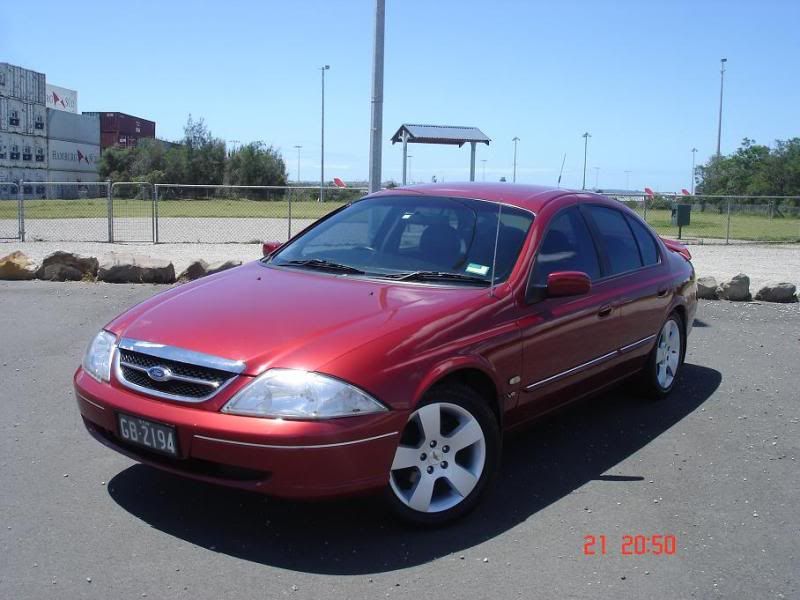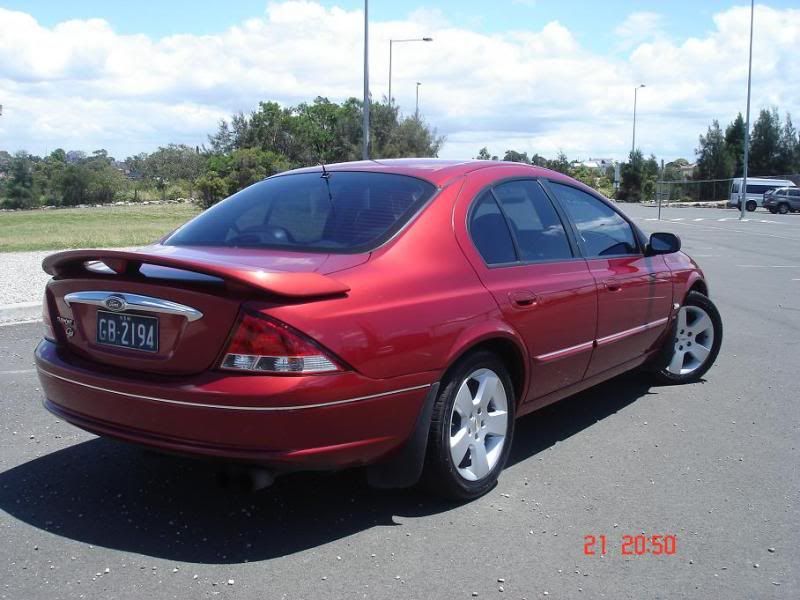 _________________
Formerly LV XR5 Turbo, AU Fairmont Ghia V8 & EBII Fairmont I6.

Now......
Feb 2012 FG MK2 XR6 Turbo
- Manual
- Luxury Pack


Last bumped by sd1800 on Tue Jan 25, 2011 10:25 am.