SOLD pending payment and pickup.
Up for sale here we have a complete BA XR6 motor complete with alternator , power steering pump , air con pump , inlet and exhaust manifolds.
Also included in the sale is the following
BA Engine mountsI
BA Thermo fans
BA coolant header tank
BA airbox and inlet piping
BA front section of exhaust including catalytic convertor.
PCM and mounting bracket
Wiring harnesses to suit. Includes wiring harness from PCM to cab , full engine wiring harness and full engine bay wiring harness including fuse and relay box.
Electronic fly by wire throttle pedal.
OBDII diagnostic plug.
The motor has done 195000km.
It is a complete setup pulled from a vehicle in the last fortnight which would be perfect to use in a conversion to another vehicle.
I pulled it out originally to use as a conversion in my 4x4 but a few days later a better option for me come up so I am running with that.
I am selling it cheap just so its not in my way. For what it is , it is a very cheap and comprehensive conversion setup. When I was hunting around originally I was getting quoted around the $1000 mark from wreckers in Sydney for it all.
Located at Werrington Western Sydney and due to the size it is PICKUP ONLY!!!!
Since it is a pickup item cash on pickup is the ONLY payment option available.
I have an engine crane here to assist with loading it into your trailer. Delivery within a 200km radius of Werrington is available for an extra fee to be discussed between myself and the buyer.
I am very negotiable for Fordmods members on price. I do not trade in used condoms , centrelink forms and hopes and dreams however. If your dole cheque hasn't come in yet , rob the servo on the way to pick it up. I don't care.
WILL NOT SEPERATE!!! If you only want a bit of it , you pay the price and take it all away to Jew off yourself!
For any further info or questions feel free to call Matt on 0405456879
Price is $475 negotiable for the lot.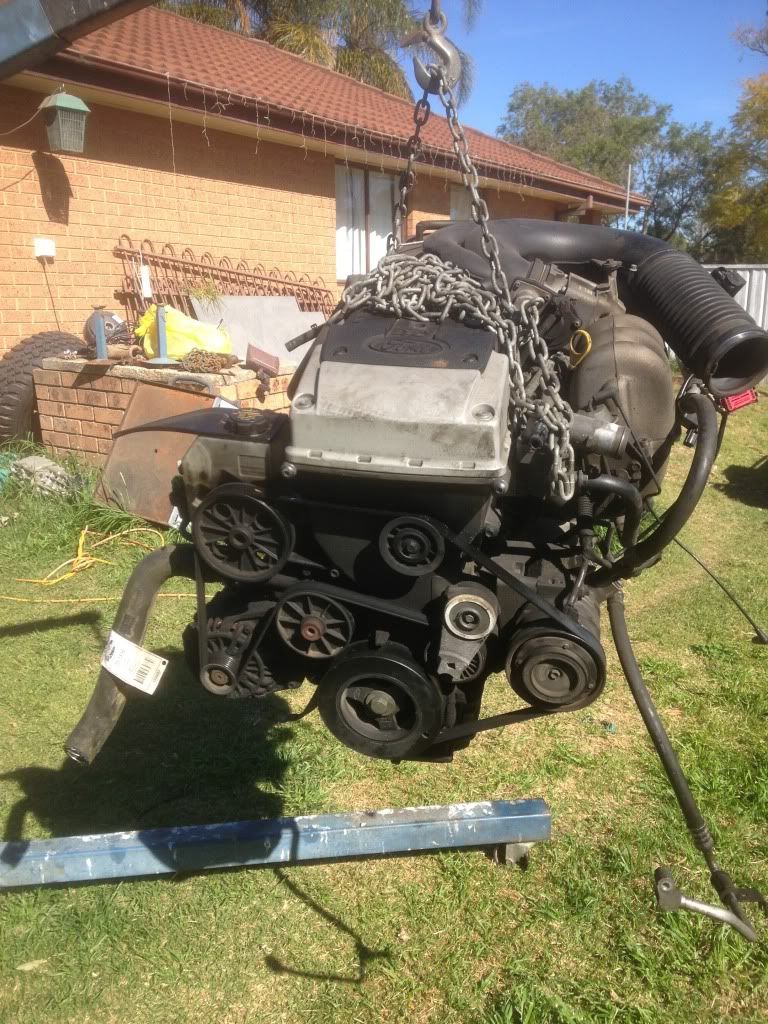 _________________
xr6turnip wrote:
More people paid for a ride in a VT commodore then an AU Falcon so the VT is superior.
Based on that fact my Mum is the best around!