Hey everyone, I'm selling these parts on behalf of my brother. He was going to repair a falcon but isn't continuing on with the project.
There is a full BA XR front end available for purchase. Preference will be given for someone who wants to take the lot and if they do want to take it all in one hit, there may be a bit of room to negotiate.
The bonnet and the headlights are brand new (genuine ford headlights), the bonnet is a genuine steel bonnet, it's not a fibreglass item so it's good quality. The front bar and guards are as new (they may even be new, I can't vouch for that, but I know they have no damage whatsoever and don't look like they've ever been bolted to a car), they're genuine Ford items.
The price is $1600 for the lot, slightly neg. If you're after individual parts, contact me for a price on 040102981. Happy to split up, but preference will be given to someone who wants the lot.
Pic: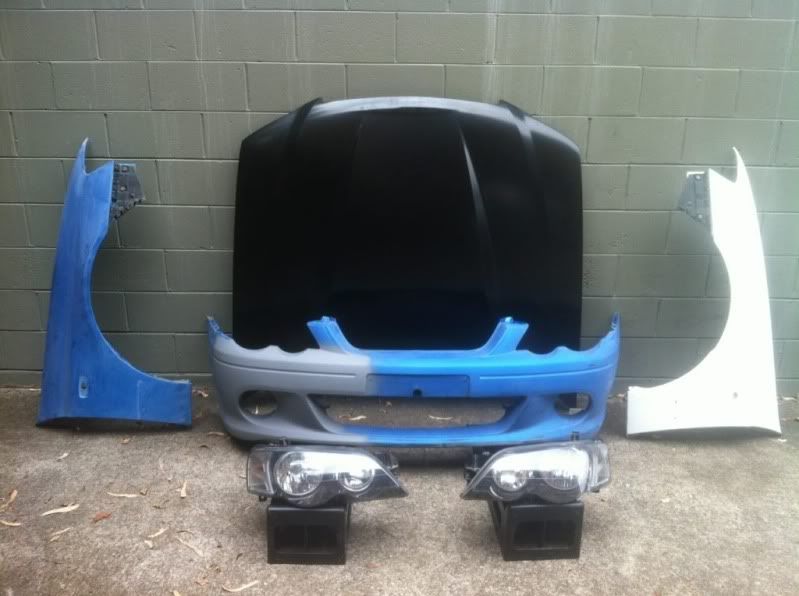 Cheers