Well im selling all the turbo parts of my XR6.
Its is basically a complete kit to suit EA-ED, and can be adapted to suit EF-EL and probably even AU.
Comes with everything included in picture.
4" stainless intake with K&N filter.
3" downpipe with Bosch wideband sensor, bolts straight into a catback exhaust.
Tial 45mm wastegate with 50mm 'screamer' pipe, 7psi spring. I should also be able to find a 14psi spring also and a second 7psi one if desired.
Garrett T04E, oil cooled. Front AR .70, rear AR 1.14 500-600hp turbo (also have a 1.32 rear, split pulse ex inlet)
Generic/hybrid 75mm thick intercooler, 3" inlet/outlet. Mounting brackets also included.
6boost manifold, open merge collector.
3" stainless intercooler piping that clears the EB/ED ABS pump.
All required silicon joiners.
All required T-bolt clamps for the piping.
Malpassi rising rate regulator.
Speco fuel pressure guage.
Speco boost guage.
EMS 8860 ECU with a EEC4 adaptor. It plugs directly into the factory ECU loom and all functions of the car will still work. (except trip computer) The ECU also comes with a tune that run the car with this kit, it starts first go too! However its very rich, and needs to be fine tuned, but you can certainly drive the car a distance of 20-30km no problems. It also has two output wires that can control thermofans.
Braded oil hose and T-adaptor.
Oil drain hose for turbo.
6x Delphi 65lb/720cc injectors, low impedance
Car passed rego no problems by my local mechanic two years in a row.
Can also supply the front bumper if you wish.
All this should be capable of 500-600hp on a I6 Falcon.
I am willing to meet a buyer halfway if needed (upto 3hrs or so) but would need a deposit before hand.
Can possibly help with installation if the buyer is local.
Price $3500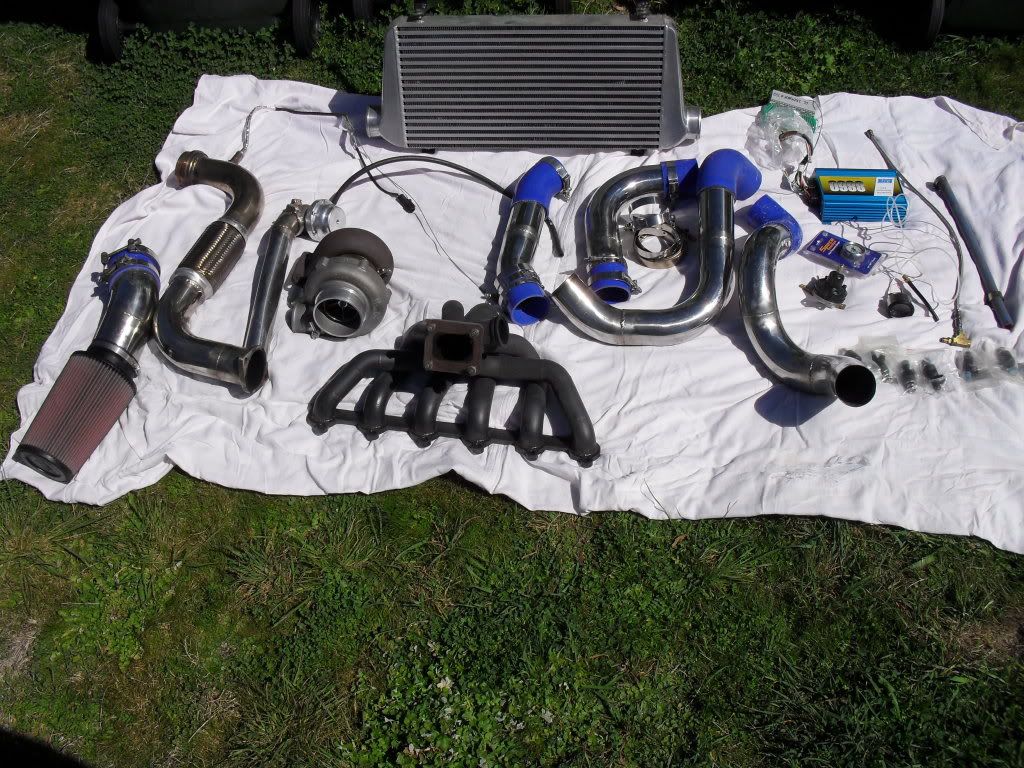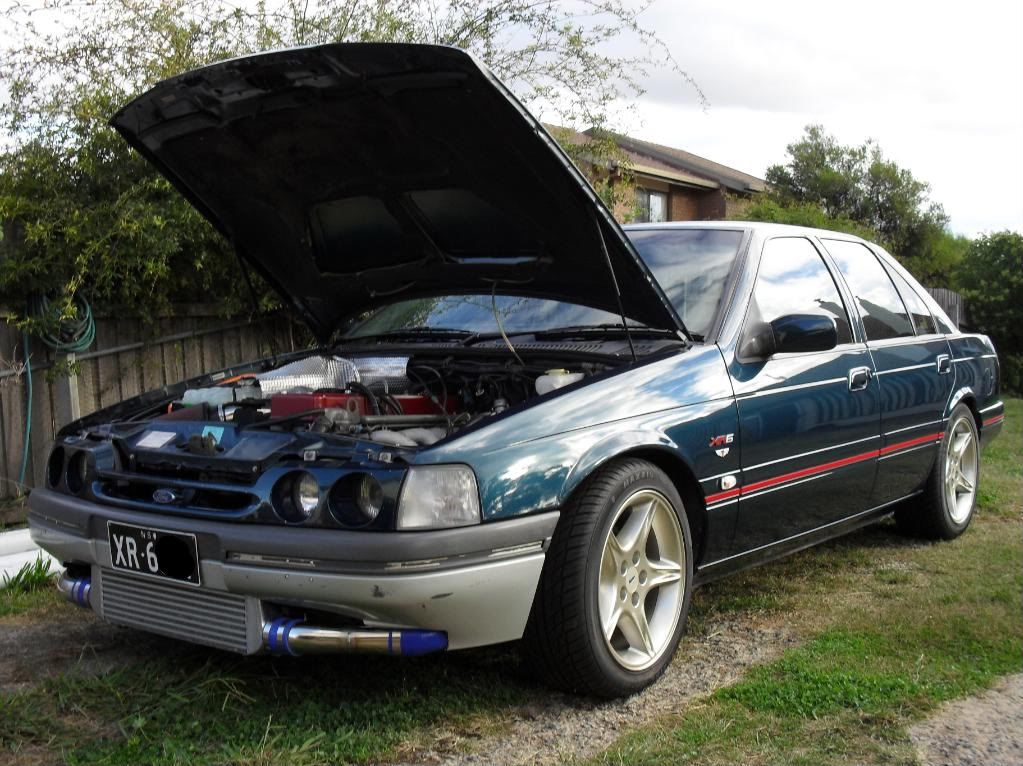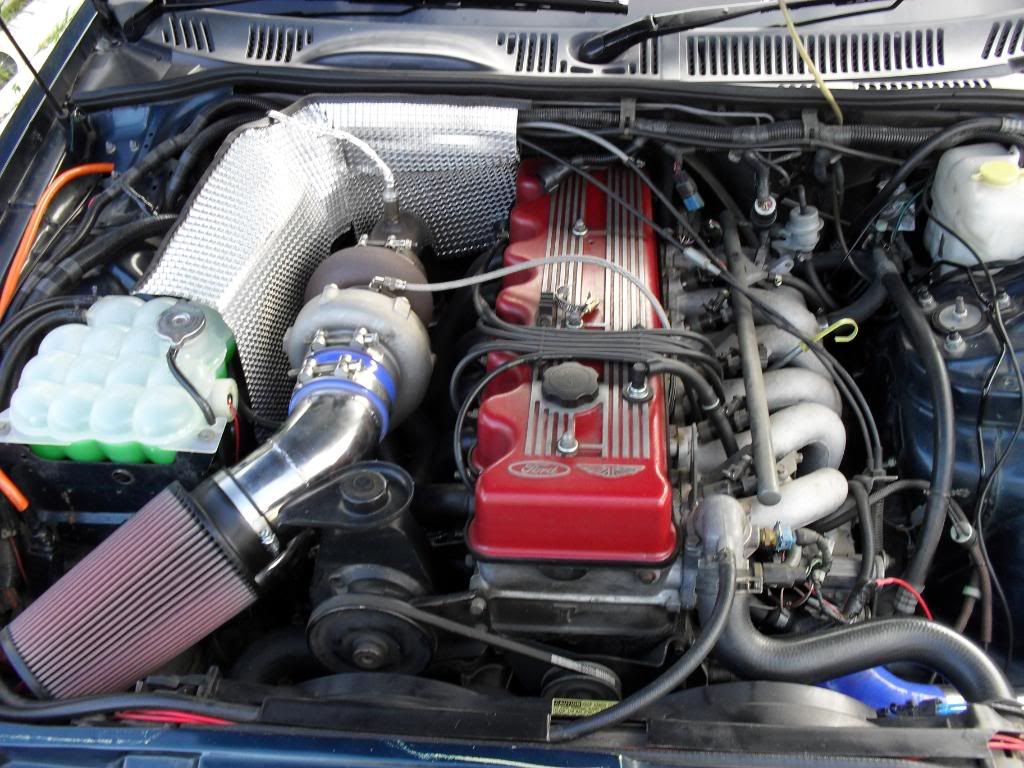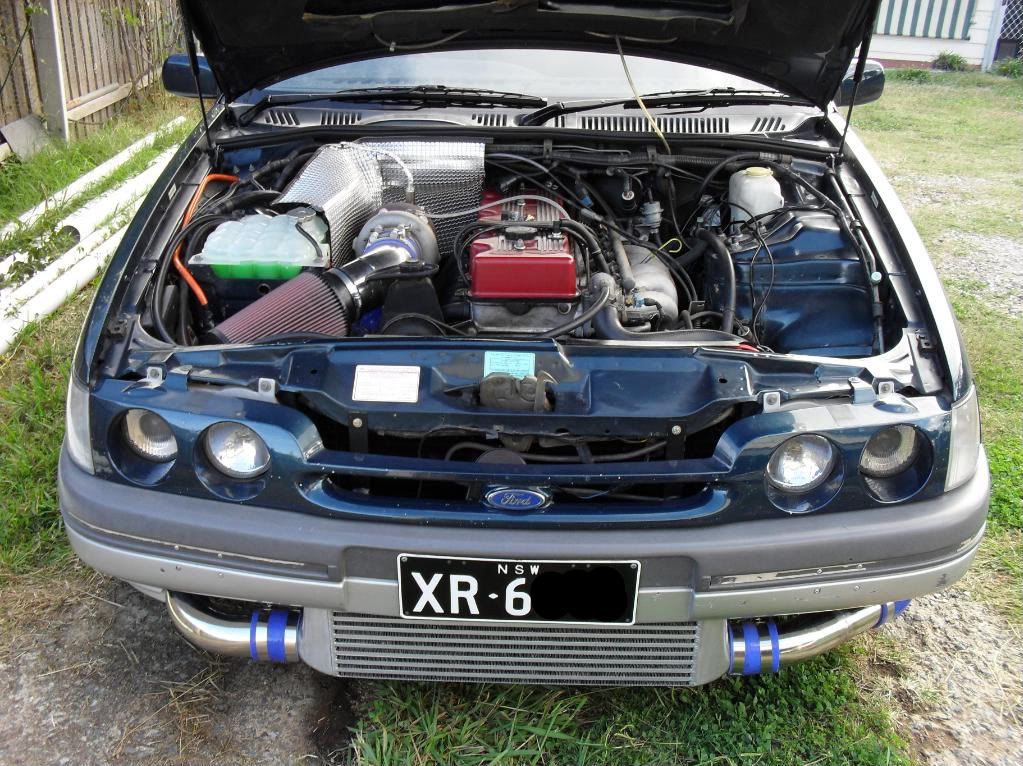 _________________
1993 ED XR6 5speed Polynesian Green. Project car.

1998 EL XR8 Auto Hot Chilli Red. New daily and project