FOR SALE, PICKUP ONLY IN BENDIGO, VIC: $500
EA to ED 6 cylinder T5 manual conversion. Came out of a driving car until it was rear ended and written off. Was in good condition upon removal.
It includes:
2x manual pedal boxes
2x EA 3 bolt flywheels
Manual loom
EA 3.9L MPFI manual computer
EA tailshaft
Gear box, bellhousing, clutch fork and dampener
Brand new gear knob
Good condition gear boot and surround (no broken tabs)
Does not come with bolts, clutch, thrust bearing or the shifter rod. BUT the bellhousing to block bolts are the same as auto, same as the rear mount bolts. You'd only have to buy the 4 gearbox to bellhousing bolts. Also, if it were me i'd buy a ripshifter to replace the original shift rod.
So, buy this conversion, it's just what you need to get your early E series Falcon/mont/Fairlane humming only quite nicely.
(NOTE: Any other parts/random shed crap is not included. Neither is the car, not for sale)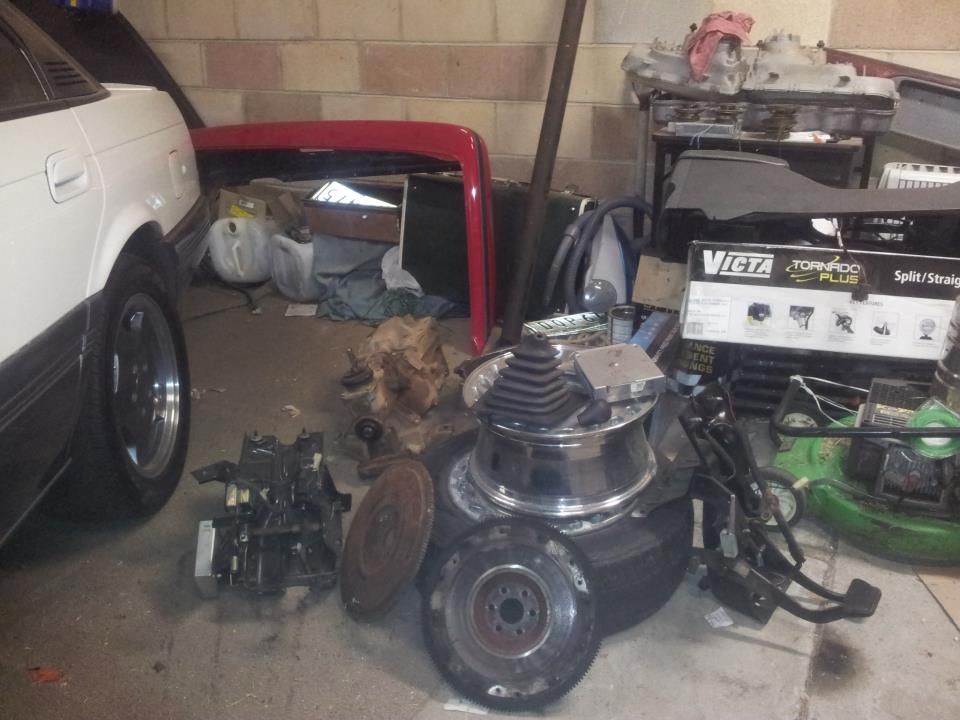 _________________
Daily driver: AU2. 5 speed. 19" FG luxos. Full exhaust. Lowered. AU3 XR leather interior, converted to full power windows. 3.45 LSD. IN THE FUTURE: Tickford 6
Weekend driver: EA SVO AU motor. Built BTR. TCE 2800 stall. T76 turbo. Locked diff. On E85. approx 320rwkw. 11.5 @121mph