Ef i6 4 speed auto Fairmont.
Power steering,windows, mirrors, climate control+ air, central locking+ towbar.
Registration till 26/4/2014
Asking $3000 for the lot
In the last 12 months:
-New low suspension- shocks/springs to tickford spec
-New Maxxis performance tyres 16" on 4 sharkfins
-New upper/lower front ball joints+ front wheel bearings
-New harmonic balancer+belt
-New ADB slotted/drilled front rotors, new pads, professionally flushed brake system
-Recored radiator, new thermostat,new upper/lower hoses, prof flushed reco'ed tickford head-shaved + mild cam ( not tickford spec but dont know what it is but drive it and you'll understand)
-New bigmouth + Lukey air cleaner ( cleanable with compressed air to save on crappy k&n ones)
-Lukey extractors covered by a modifed Ba heat shield ( saved power steering pump from overheating and looks neat) down to highest legal flow cat ( new), and then through to a manrel bend high flow single muffler 2.5" cat back- Sounds so good and legal)
-New au injectors ( 4 hole for better spray pattern),New o2 sensor and I have a 300kpa fuel reg coming in the mail to go too
-Headlights just gone over with a revamp kit to make them look new ( typical yellowing) + new globes + new battery
-New coil/plugs/leads
-Leather steering wheel/ gear knob/ Handbrake handle from same doner car. All but the handbrake are mint. Handbrake has some colour fading. Gear knob + hanbrake have chrome knobs
-Chrome inner door handles from same doner car
-Sony Mp3 ( 4 ch rca out) to a Weconic german made 4ch amp and an altec lancing 2 ch- Weconic german made + has cooling fan, altec lancing, well I am typing on a keyboard made by the same company. Very respected company. The amps run 2x1" silk dome tweeters in factory position, Pioneer 6" dual cones in the doors ( covered by underlay to restrict bass channeling through doors), JBL GT 6.5" Kevlar 3 ways and an Alpine Type R 8" sub. All put in factory spots to still give awesome sound ( rears run 120w rms alone lol) but saves weight. even the amp placement was made secure, but light on weight yet durable.
-New tinted windows- Darkest legal
-New internal LED's to match stereo lights
-Interior almost MINT. One of the nicest interiors you will see, roof linings starting to sag a little and bugging me, but I dont have a shed anymore to fix it. Easy fix and a $15 can of glue and the interior would be in line with the best around. Soft velour seats and really comfy. Rear seat has headrests and front singe mats + taylored rear mat.
-New fuel pump, filter,
-Just serviced 100km or so ago with synthetic oil and higher flowing Motorcraft filter
So much spent. Just passed pink slip and the mechanic said I would not get a better handling Ef like what I have. It was my max performance/economy test and it resulted in a car thats heaps faster than a new xr6, ultra reliable and still uses over a litre of fuel urban less than when it first came out ( 11.2). Highway is between 6 and 8 at 110.
All parts done with last 10,000km and I have a folder with all the reciepts. Car has 197,000km on it and by the looks of the paper I am the second or 3rd owner ( I got it at 175,000km) I had all the work done too to make it cheaper to run, be ok for my 5 foot wife to use as a daily and let me once in a while " blow the cobwebs out of it". Great car, all hard works been done to make sure my wife and 3 daughters under 8 dont get stranded.... ever. Wonderful to drive, really nice crisp stereo and a beautiful note from the exhaust. Will throw in a Navigon GPS aswell, 2 keys ( one is original with added torch) with 2 working remotes.
Looking to sell as I really want a 4x4 to take my kids away with ( will consider swaps for 5 seater 4x4)... Yeah I know, Ive just spent THOUSANDS on this car and now I am selling it. Hey, Im honest as the day is long and I assure you this car will impress. Small amount of scratches on bumpers, but left so it looks good from a distance, but it doesnt matter if it gets hit in a car park. Heaps of spares inc 4 window reg', Fairlane bonnet mascot. Real nice car and a great buy.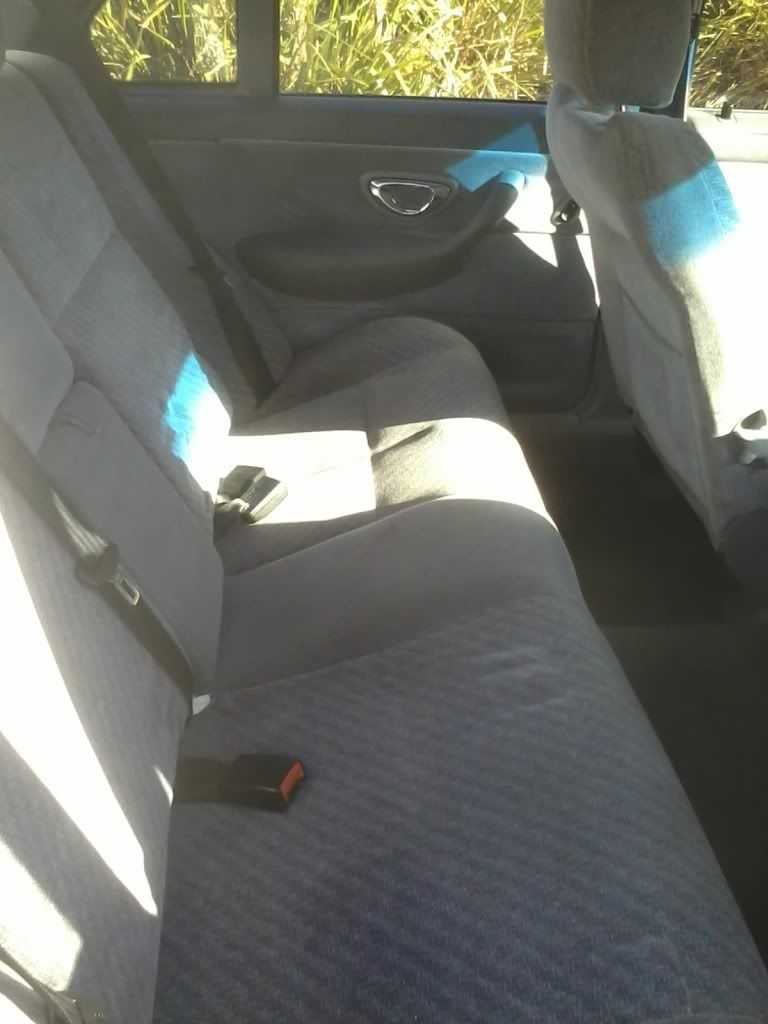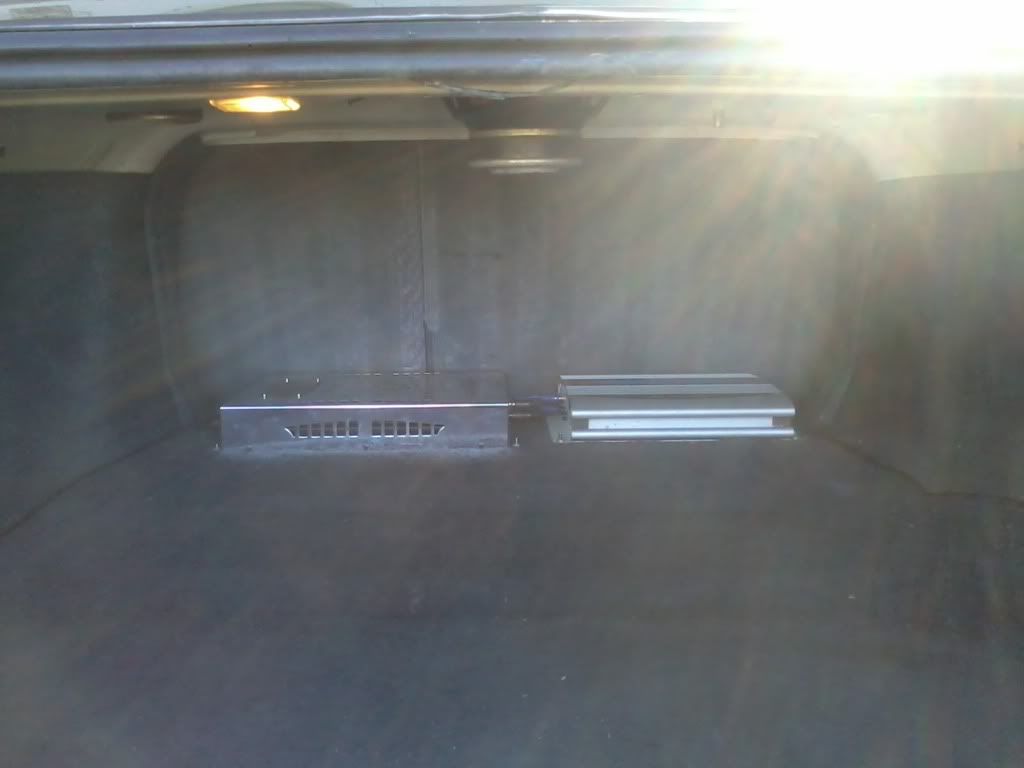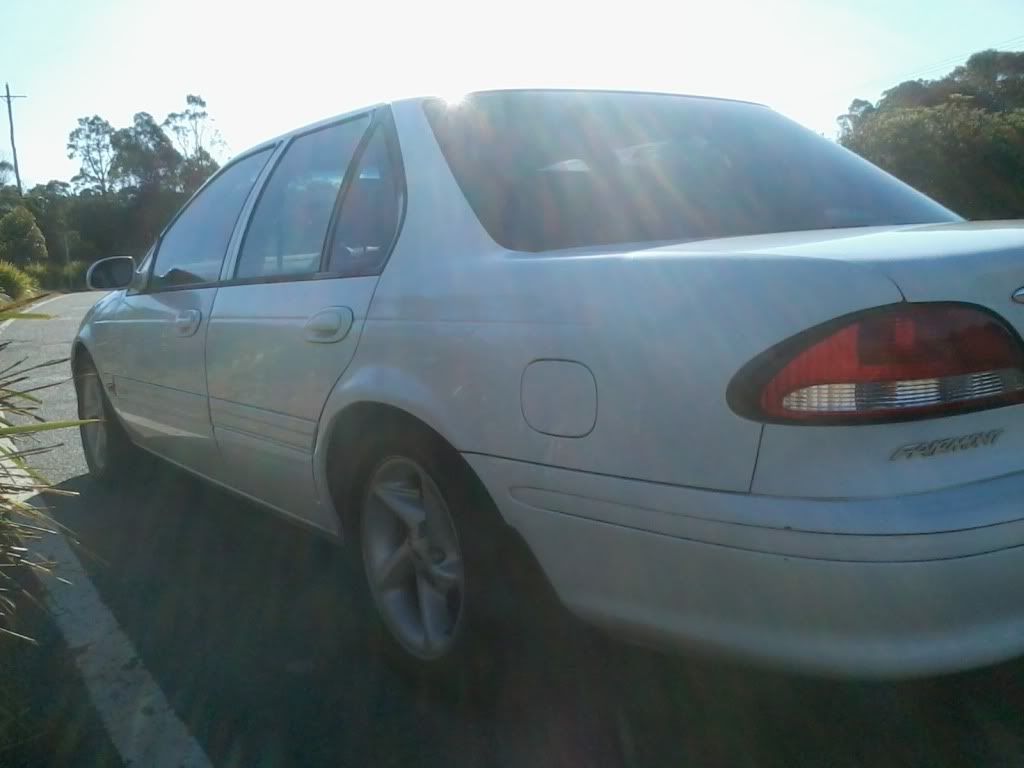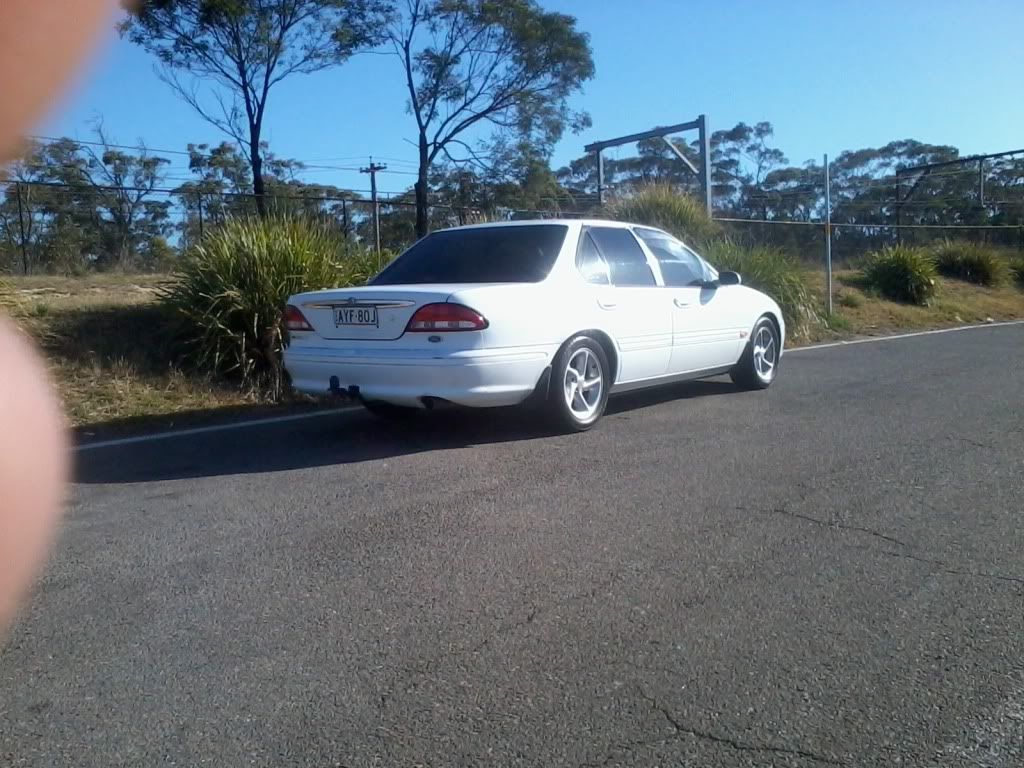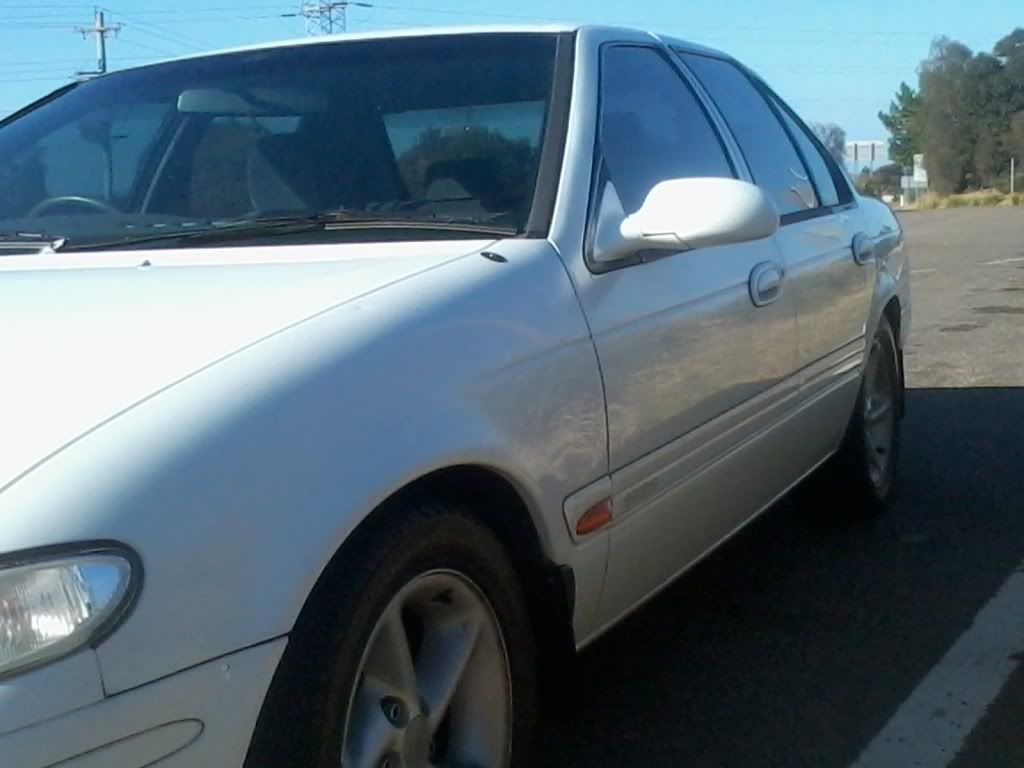 Last bumped by 79 raven on Sun Nov 17, 2013 9:50 pm.