For sale is my 1997 EL Fairmont Ghia. I am the second owner of the vehicle and it has been my pride and joy for over 6 years. I have poured endless amounts of money into this vehicle but it is time to move on. Below are the details of the modifications carried out.
Modifications:
ENGINE:
Standard Ford 5L Engine
Edelbrock RPMII Intake Manifold
Crane 1.7 Roller Rockers
Cobra Rocker Covers
MSD Distributor Cap/Rotor and Coil
Pacemaker PH4000 Extractors
Twin High Flow Catalytic Converters
Manta Twin 2.5" Exhaust System
ECU:
Motec M8 ECU with Mil-Spec wiring (originally from a V8 Supercar) with Motec Communications Cable – full live tuning capability
MAF removed and now running via MAP sensor
Dyno tuned by Autotech Engineering
DRIVELINE:
Tremec TKO600 5 Speed Gearbox (rebuilt 2 years ago by Gearbox Express with full rebuild kit from USA including Carbon Fibre sychro's)
Full pedalbox conversion
UPR Short Shift Stick and UPR Mustang Mach 1 Billet Gear Knob
Dellows Bellhousing
Daikin Exedy Clutch Kit
Standard 3.45 LSD (rebuilt 1 year ago by Diff Technics)
AUDIO:
Pioneer DEH-P5750MP Head Unit
US Technology Mono-block Amplifier
2x US Audio 12" Subwoofers in a custom box
Jaycar Digital 4 Channel Amplifier
Jaycar Speakers (front doors) + stock tweeters in dash
Jaycar 6.5" Kevlar Speakers in the rear parcel shelf
Jaycar 2 Farad Capacitor
INTERIOR:
Cappuccino Leather throughout – no rips or tears
Ford Factory Cappuccino Floor Mats
Front seats have always been under seat covers
Drivers seat recently re-bolstered with new foam
EXTERIOR:
Standard Navy N9 Paint in excellent condition
Ford Factory Tow Bar
Ford Factory Mud Flaps
SUSPENSION:
Bilstein Shocks
Whiteline Low Springs
Whiteline 30mm front swaybar
Nolathane Bushes all around
BRAKES:
Standard discs with Bendix General CT Pads
WHEELS:
Simmons FR17 Polished Wheels – 17x8 all around
235/45/17 Continental Sport Contact 3 Tyres – done approx 5,000Km's
The car has been my daily and has been a pleasure to own and drive. Everything has been kept up to a quality standard on the vehicle. Will not disappoint.
Reason for selling is that I now have a family and looking to upgrade to something more practical.
Vehicle is sold with custom number plates "EL-302".
Vehicle's rego has recently been renewed and is valid till May 2014.
PRICE:
Now $7,500.00 with standard EL Fairmont Ghia 15" wheels with 225/60/15 tyres or $9,000.00 with Simmons FR17's.
I have had a few enquiries regarding selling the Simmons wheels separately.

I am looking for $2,500.00 for the four Simmons FR17's with the Continental tyres. PM if genuinely interested. Shipping at buyers expense.
Genuine buyers only. I work in Alexandria and live in the Hurstville area. I am slightly negotiable but no silly low offers. Contact me via PM or ring me on 0414 540 498.
Thank you
EDWARD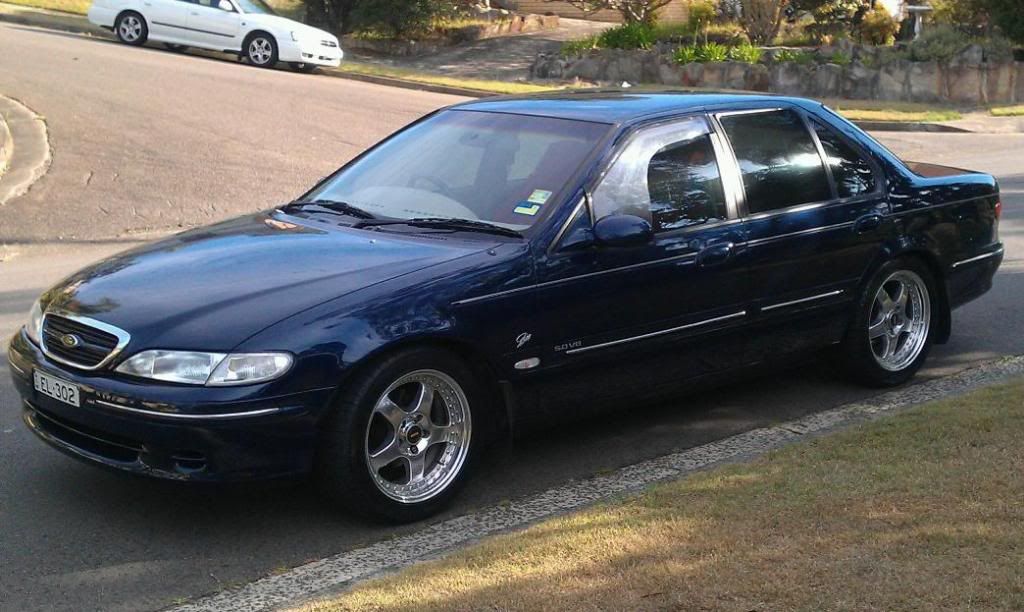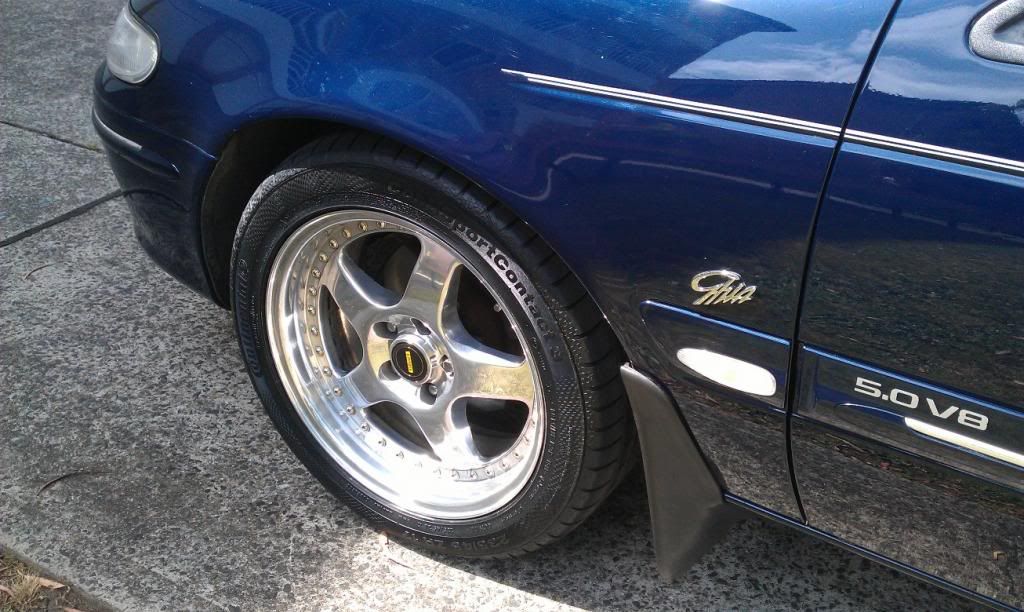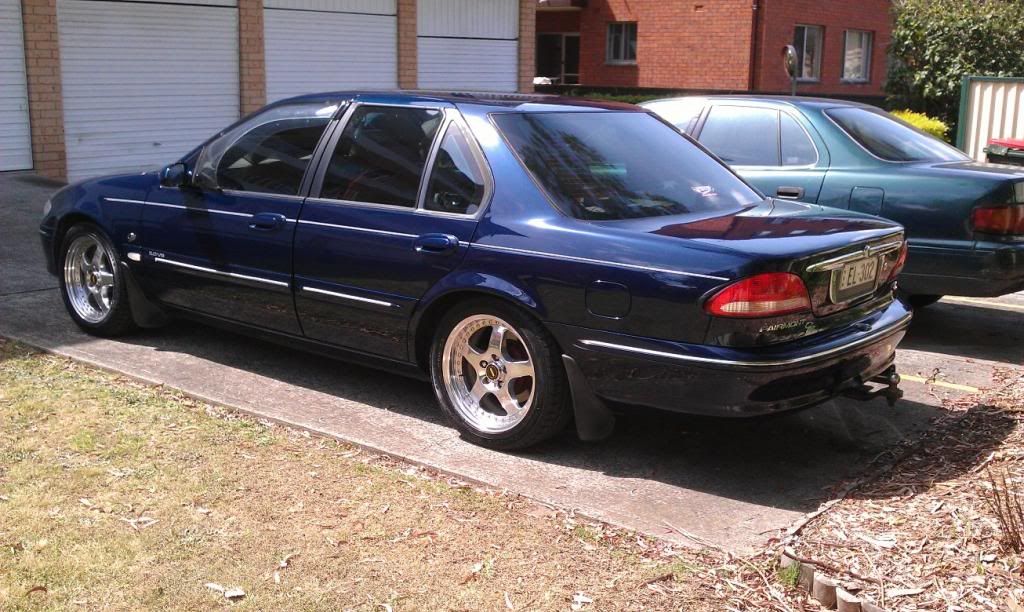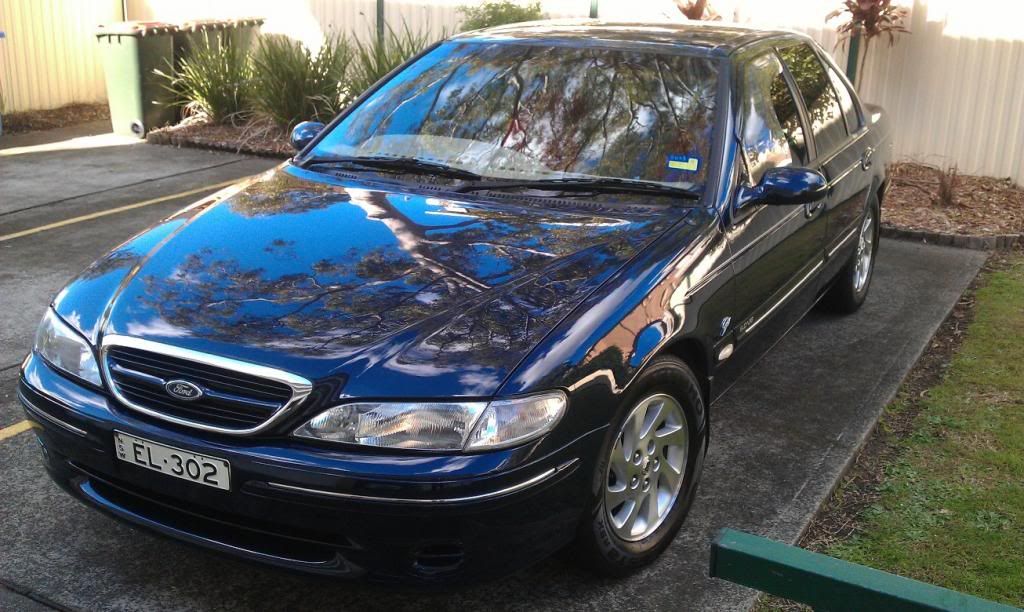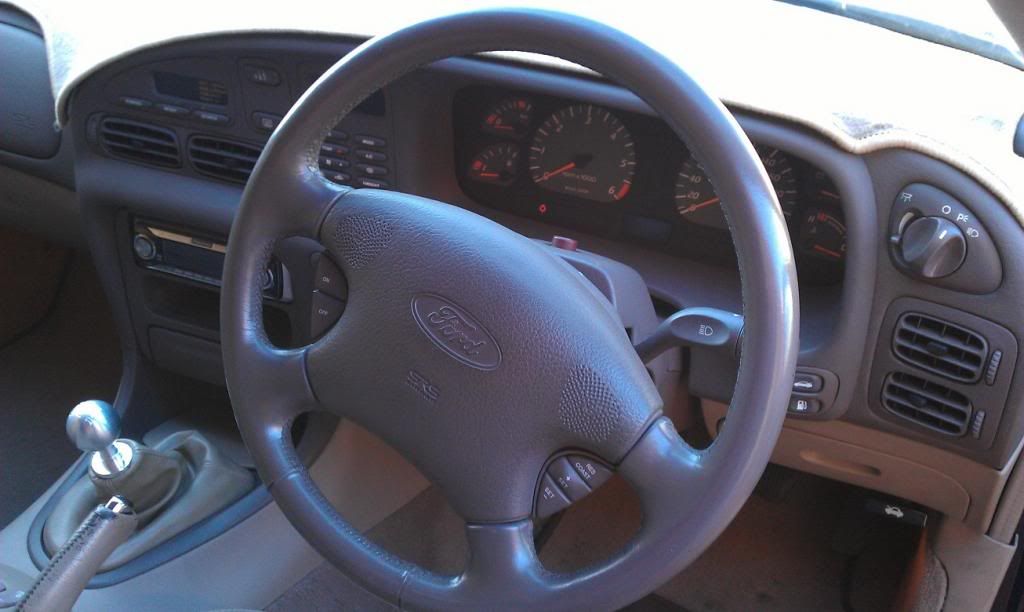 Last bumped by pegasusfx on Fri Jun 14, 2013 9:59 pm.