Update: Price $5,500
For sale is my EL xr6.
It is a factory manual with the following modifications:
-Pacemaker extractors, with a 2.5" catback exhaust system (sounds really nice throughout rev range but does not drone at all).
-RPD cam (it's a light cam, slightly larger lift and duration than stock, doesn't affect idle quality, but does now have nice torque throughout the range rather than the tiny 2,000rpm - 4,000rpm range previously)
-Steeda Short shifter (makes the manual feel a lot more solid, gear changes are really nice and secure, 2nd to 3rd is a lot easier/quicker than from stock, although there is an increase in audible driveline noise)
-AU injectors (didnt notice any real difference, but at least you know the injectors are new)
-DBA slotted rotors coupled with EBC greenstuff pads. (makes for really nice secure braking)
Then just cosmetic things like the chrome door handles and EF tail lights.
The car will come with a set of EL tail lights and plastic door handles incase you want to revert them back to stock.
Issues with the car
-Air con needs regassing (it works, just needs regassing, demister is fine as well as heating function)
-Drivers side mirror was hit by someone driving by, and has a small chip of paint taken off it.
Apart from that it runs beautifully, gets oil changes every 5,000-7,000k's and doesnt use a drop. It has made 133.7kw at the wheels when dyno'd and the diff is still nice and tight so it hasn't been abused.
Power steering pump has also just been replaced and the car comes with 12months registration (renwed 22nd September).
Any questions please contact me via email (bourny87 at hotmail dot com)
mobile: 0431 047 251
or by PM.
I am looking for $7,500 ono.
Here are some photos for you and if you are interested by build thread can be located at:
http://fordforums.com.au/showthread.php?t=11198215&page=1&pp=25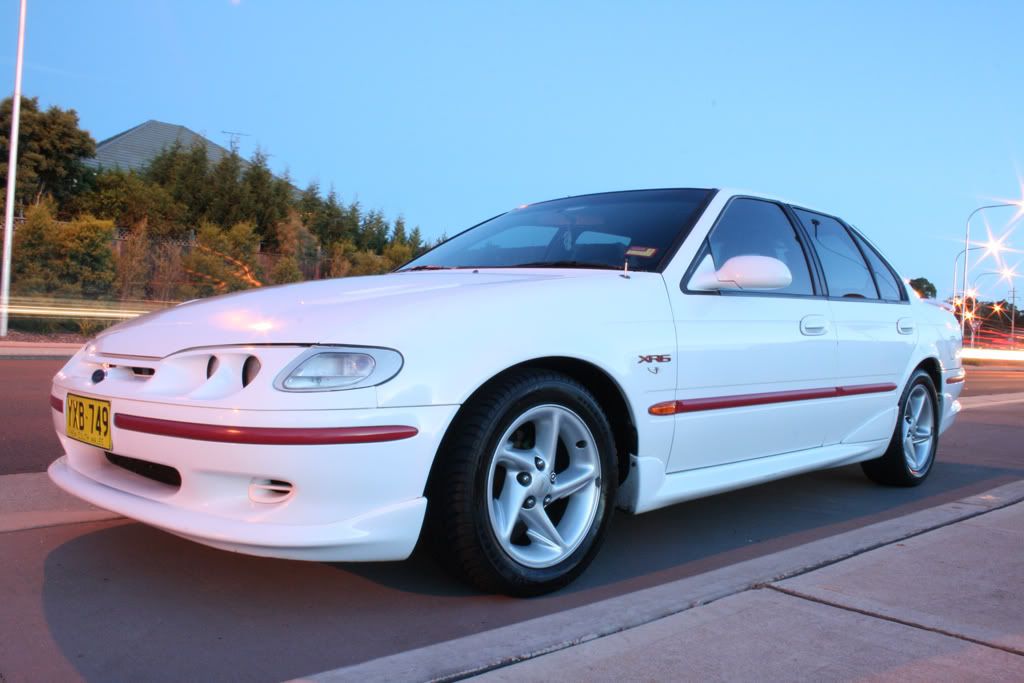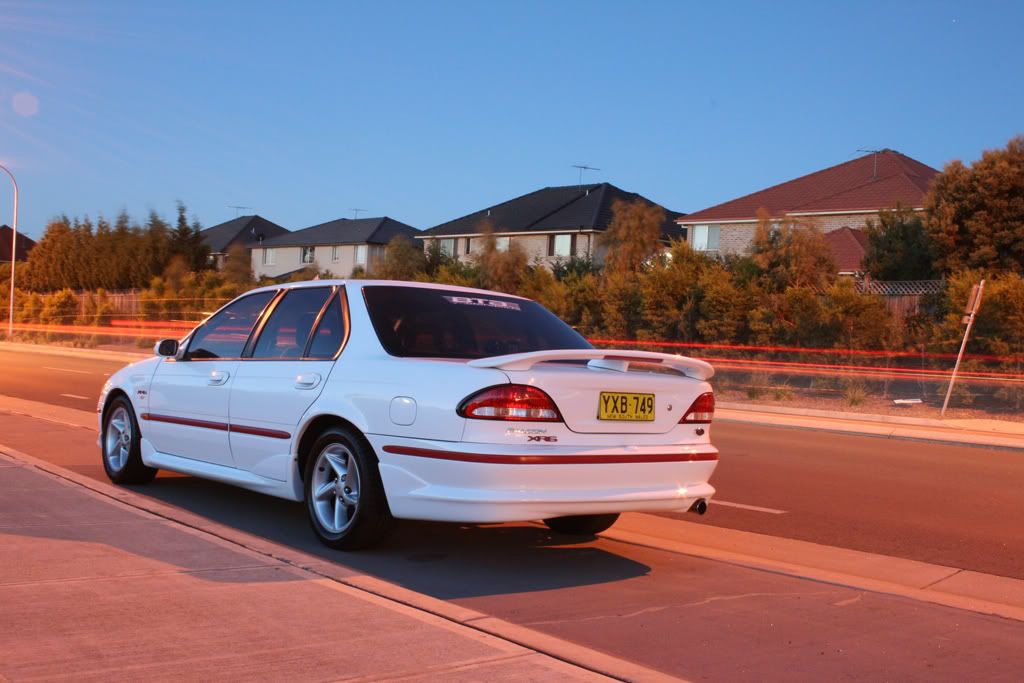 _________________
So much RAM the motherboard twisted off the POST.

I lost 3 cylinders... but gained a turbo...
Proud owner of an '07 XR5Turbo
Last edited by SgtBourne on Mon Nov 03, 2008 1:28 pm, edited 4 times in total.