Make: Ford
Model: Falcon
Year: 1983
Colour: red/black
Engine: 393 Clevo
Transmission: Tremec TKO 5 spd manual
Body Type: sedan
Odometer: -
State: A.C.T.
Price: $25,000
Gday All,
Advertsing for a mate - if anyone is after an ESP or very tuff Falcon, I'd strongly recommend they consider this vehicle. It is an exceptionally setup unit thats definately not for the faint hearted.
$25,000 with Convo Pros, $23,000 with original snowflakes.
Note : the cost of the engine package alone is pushing the full vehicle purchase price.
Engine has just been run in and is basically brand new - new project has just been purchased so forced sale.
ENGINE:
PROFESSIONAL FRESH REBUILT 393 4V CLEVELAND BY SYDNEYS BEST, WESTEND PERFORMANCE. FULLY MACHINED, INTERNALLY BALANCED AND BLUE PRINTED, ASSEMBLED AND DYNO TUNED. GENUINE 600HP ON PUMP FUEL (DYNO SHEET AND RECEIPTS SUPPLIED).
SONIC TESTED VIRGIN CLEVELAND BLOCK, TORQUE PLATE BORE AND HONED, ZERO DECKED, MAINS HONED, FULL ARP STUD KIT FITTED, MELLINGS HV OIL PUMP, HI ENERGY PRO ELIMINATOR SUMP.FORGED EAGLE 3.850 CRANKSHAFT, FORGED SRP FLAT TOP PISTONS, FILE FIT RINGS. CUSTOM ROLLER CAMSHAFT 264/268@0.050 , ROLLER LIFTERS,0.080 THICK PUSHRODS, 4V CLOSED CHAMBER HEADS,MANLEY SEVERE DUTY VALVES,ROLLER SPRINGS, TITANIUM RETAINERS, YELLA TERRA PLATINUM SERIES ROLLER ROCKERS. JACK ROUSH HI RISE MANIFOLD, TOPPED WITH A HOLLEY HP 1000CFM CARBIE AND AN K&N EXTREME TOP AIR FILTER.THE IGNITION IS A MSD BILLET DISTRIBUTOR AND FULLY ADJUSTABLE 6AL DIGI PLUS BOX. THE CAR HAS A NEW COMPETITION ENGINE OIL COOLER FITTED TO KEEP THE MOTOR AT A LOWER OPERATING TEMP.
GEARBOX:
TREMEC TKO 5 SPEED, BORG AND BECK STYLE LES HEINZ PREPPED CUSTOM RACE CLUTCH, STILL HAS GOOD STREET FEEL.NEW YELLA TERRA STEEL FLYWHEEL. HEAVY DUTY TAILSHAFT WITH BILLET YOKE.
DIFF:
FORD NINE INCH, STRANGE ALUMINIUM CENTRE, FULL SPOOL, 4.56GEARS,STRANGE 35 SPLINE BILLET AXLES.
BRAKES AND SUSPENSION:
WILLWOOD FRONT ROTORS AND CALIPERS, STRANGE REAR ROTORS AND CALIPERS.ADJUSTABLE DUAL BRAKE BIAS WITH HOLLEY LINE LOCKER. 90/10 SHOCKS WITH PEDDERS SPRINGS, QA1 RACE REAR SHOCKS WITH PEDDERS SPRINGS.
FUEL SYSTEM:
40 LITRE ALUMINIUM FUEL CELL, BILLET BARRY GRANT FILTER, BILLET FUEL FITTINGS, COMPETITION ENGINEERING FUEL PUMP, 1/2 INCH FUEL LINE INTO BARRY GRANT 4 PORT REGULATOR
EXHAUST:
4 INTO 1 PACEMAKER 2 INCH PRIMARY PIPES, WITH TWIN 3 INCH MANDREL BENT EXHAUST, X PIPE, EDELBROCK PERFORMANCE MUFFLERS, INTO SINGLE 3INCH TAIL PIPE AND RESONATOR.
BODY AND PAINT:
ORIGINAL BODY AND PAINT GOOD CONDITION 7/10. CAR IS SOLID. GENUINE ESP WHEELS.
INTERIOR:
ORIGINAL ESP INTERIOR, FUEL PRESSURE, OIL PRESSURE, WATER TEMP GAUGES WITH MONSTER TACHO .VERY GOOD COND.(Missing Original Drivers Seat)
VERY STREETABLE PERFORMANCE MACHINE IN GOOD CONDITION. UNBELIEVABLE WIDE FLAT TORQUE CURVE MAKING THIS CAR A VERY EXHILARATING CAR TO DRIVE.
Dyno sheet attached, note - This was done with pump fuel and smaller 1 7/8 headers, it made 590.
Notice the power curve had not nosed over yet too. It was kept at 7000RPM
max. Now installed are 2 inch headers fitted which going by past experience , is worth a minimum 10Hp up top.
PLEASE NOTE, THIS IS NOT AN UNMODIFIED CONCOURSE ESP SO IF THATS WHAT YOU ARE AFTER THEN THIS IS NOT THE CAR FOR YOU, IF HOWEVER U ARE A TYRE TROCHER THAT IS A PLEASURE TO DRIVE, THEN CALL 0421 482 711 FOR FURTHER INFORMATION.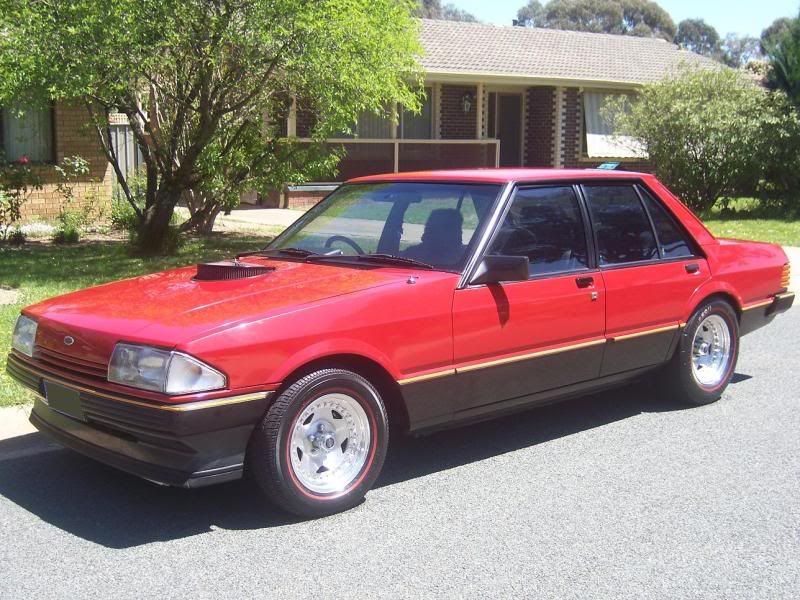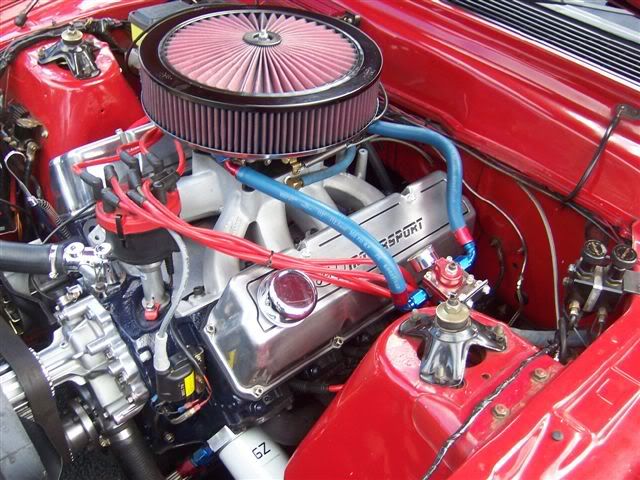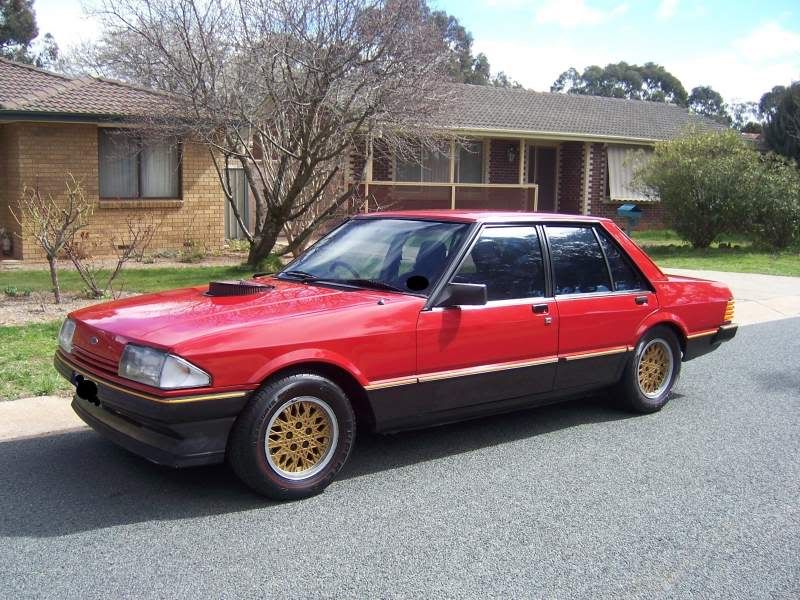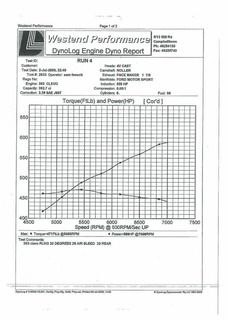 _________________
There's no replacement for XR8 displacement

Drivin' E'z is the only addiction