I am selling this ED 4L engine i bought off ToranaGuy due to since finding a ED XR6 engine.
It come out of a ED Fairmont Ghia which ToranaGuy wrecked due to it being in a front ender. He has told me it runs very well. Just had the typical leaking rocker cover gasket.
All i want back is the money it owes me. Which is $200.
And before you look at the pics and say it's been left uncovered it hasn't been. It is under my carport and usually has a cover on it.
Like i said $200 and it's yours. Cheap for one with 191,***kms. Pickup from Bendigo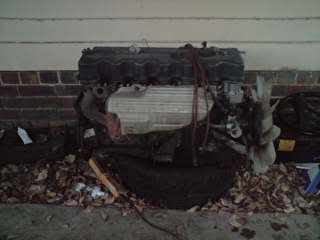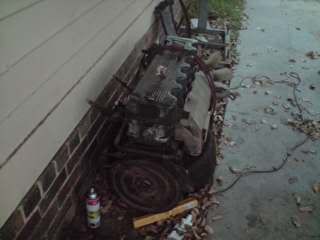 _________________
Daily driver: AU2. 5 speed. 19" FG luxos. Full exhaust. Lowered. AU3 XR leather interior, converted to full power windows. 3.45 LSD. IN THE FUTURE: Tickford 6
Weekend driver: EA SVO AU motor. Built BTR. TCE 2800 stall. T76 turbo. Locked diff. On E85. approx 320rwkw. 11.5 @121mph