selling these bits as they are no longer needed
Copper gas line from tank to engine bay - includes fittings - $50 (no pics as still in car)
1/2" copper petrol line from tank to bay - $50
impco 200 mixer - $50
worked fine on my EB, gave around 350-400km per tank, i didnt notice much difference in power having it on, but it was a slight restriction above 4500rpm
impco 225 mixer - $70
again, worked great on my EB, was less of a restriction and revved fine to 5000rpm. would be great on a daily or standard car, gave approx 350km per tank but i didnt have it tuned properly, so could do better.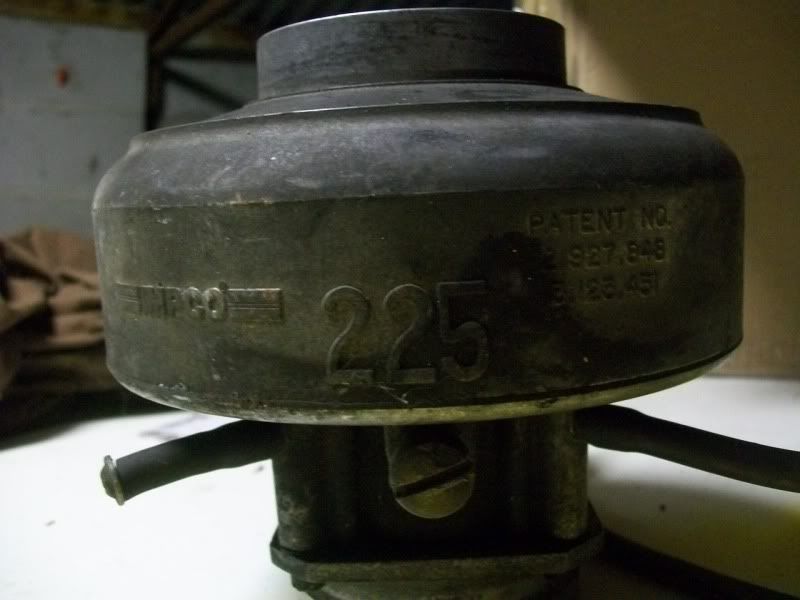 impco H420 converter (pretty much exactly the same as a B2 but with impco springs) - $60
came with the car, has done less than 10,000ks and is in awesome condition.
can provide gas research springs if you wish to suit gas research t/b. currently has impco springs to suit impco mixer
smoothed standard t/b suit EB - $10
has had cruise nob removed as i needed it for my gas research t/b but i have sanded the insides of the t/b and removed one side of the butterfly rod.
made the revs a bit more peaky - this hasnt been bored out, only smoothed, i just dont need it anymore.
PEEL LPG gas ecu - $50
works with any gas system, just wires up to oxygen sensor ad TPS and connects to a stepper motor that trims LPG.
works great, never had a problem with it but i f**k the stepper motor, you can purchase a new one from most gas shops for around $50.
comes with the vacuum trimmer that goes inline with the balance line, only missing the stepper motor.
info -
Processors
AIR/FUEL RATIO CONTROL FOR AMERICAN SYSTEMS
The controller has a number of features to assist the installer-
1. The unit can be set at Open Loop or Closed Loop at idle via a trimpot located next to the connector plug in the control case. There is a green indicator led mounted on the case marked 'ON O/Loop', when on, indicating Open Loop mode at idle
2. The unit has two 'high intensity' blue colored leds to indicate Lean/Rich status i.e. oxygen sensor operation
3. Yellow led indicates rapid movement sensed in TPS (Throttle Position Sensor) signal i.e. rapid acceleration, high load condition etc. This provides instant enrichment to the engine mixtures eliminating a 'lean' running condition.
4. Includes Vacuum Valve (CP201-V), controlled by (CP201) to control operating pressure of convertor in turn controlling fuel mixtures.
5. Micro-processor style electronics allowing fast reaction time. Controller easy to mount, eyelet built in to case (unit is water resistant, however recommended to mount inside vehicle cabin). Connector plug and color-coded wiring loom for ease of connection to system.
located in coburg melbourne, can post at buyers expense and help with delivery if somewhat local
any questions let me know
_________________
XG Panelvan
mild engine, EL ECU & J3, HI6 & MSD coil

in the shed - .595" lift cam, GT4202, forged AU engine, ems 4424 ecu, glide & 5500 stall - next-bellhousing

XH ute daily - DOHC BA XR6 engine, T5, AU3 ECU, J3 chip, wideband & logger, ported BBM, 3" intake