Guys,
Bought this to try with my appradio headunit to talk to the AU OBD2 port... Turns out it wont work with AU vehicles which I suspected but tried anyway...
This is a US device and their website can be found here...
http://www.plxdevices.com/product_info.php?id=GSST2WIFI
It will work with anything which is fully OBD2 compliant apparently... Which in Australia is possibly 2005 onwards?
The particular piece of ipod software I downloaded to try it with (Dash Command - see the link above, bottom of the page)... Doesn't support Australian built vehicles, but I couldn't even try and see if the mustang PID's or similar would work but of the odd AU protocol... But anyone out there who tinkers with anything recently made and imported this could be a good toy for you...
Cost me $100 to get it here to my door so it's yours for $60 inc post... Feel free to do your own research on the unit and download some of the iphone/ipad apps to check if they support your vehicles...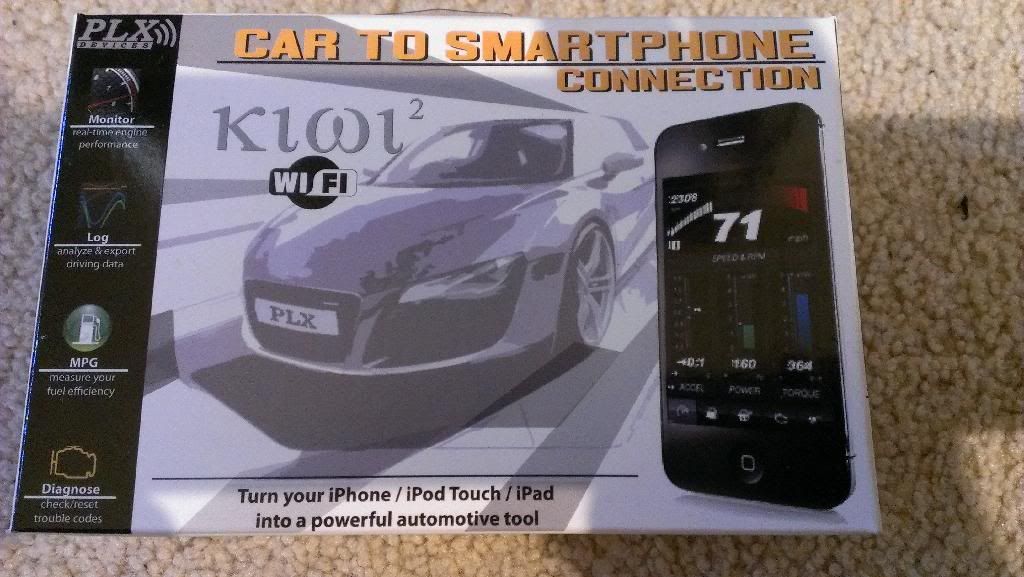 Cheers,
Tim
_________________
93 Red ED 5spd Manual Build Thread

Performance: Complete AUII VCT Wiring & Power Train, Pacey Headers, 2.5" Exhaust, Exedy Clutch, DBA Rotors
Visuals: FG XR Wheel, XR Front, 17's, BA 5 Spd Shifter, BA Ghia Window Switches, NL Cluster
Tunes: 8" Pioneer Sub, JBL Speakers, Clarion Double DIN Headunit