I'm selling my car so I can upgrade, I'm located 40 mins south of Adelaide CBD.
5 litre fuel injected windsor V8 . Averages 13.5l/100km mixed driving. Tickford "CAI†snorkel and 2.5†cat back exhaust. Matching 17†spare alloy wheel. 4 speed electronic automatic. 3.27 Limited slip diff (LSD).
~225,000km, factory sunroof, trip computer, power steering, ABS, climate control, cruise control. Comes with ~2 months rego
Exterior: As seen in pics, paint is in good condition for 14 years old.
Interior:
• Good condition, velour trim front and rear including door trims and wood grain inserts. The drivers' seat has a rip in the hip area, covered by seat covers. I spent a few days work cleaning it out with Kitten Interior cleaner, looks great
• Alarm and timed immobilizer.
• GM-X624 Pioneer amplifier, DEH-P8250 Pioneer head unit, Alpine speakers front splits and rears, 1" tweeters in the dash. Professionally fitted. Sounds great
• Electric mirrors and windows.
Mechanically, it made 123.9 rwkw before the CAI, exhaust and EFI service.
In the last 20,000km the following has been replaced:
• Wheels rotated aligned and balanced ~2,000km ago
• Electric aerial
• Front sway bar link bushes (nolathane)
• Rear upper trailing arms (nolathane)
• Engine Idler Pulley
• EFI serviced
• Complete power steering fluid flush and change
• Rear shockers replaced with Monroe GT gas
• Front right hand ball joint
• Right and Left hand rear electric window regulators/motors
• Front left hand door lock
• Electric fuel pump
• Rear pads replaced
• Brake fluid flushed
• Thermostat housing gasket and Thermostat
• Brake booster
• Transmission serviced, filter changed and bands adjusted.
• Oil and filter has been changed every 5,000km. Due in 2,500km.
• Differential oil replaced.
• Radiator flushed twice, inlet manifold cooling pipe replaced (the one that runs between the front and rear of the valley.)
I have ~$3,500 reciepts for most of the above work parts & mags. I can supply it with brand new 15" rubber/stockies on all 4 corners + 15" spare for less.
Asking $6,750 neg.
Pics: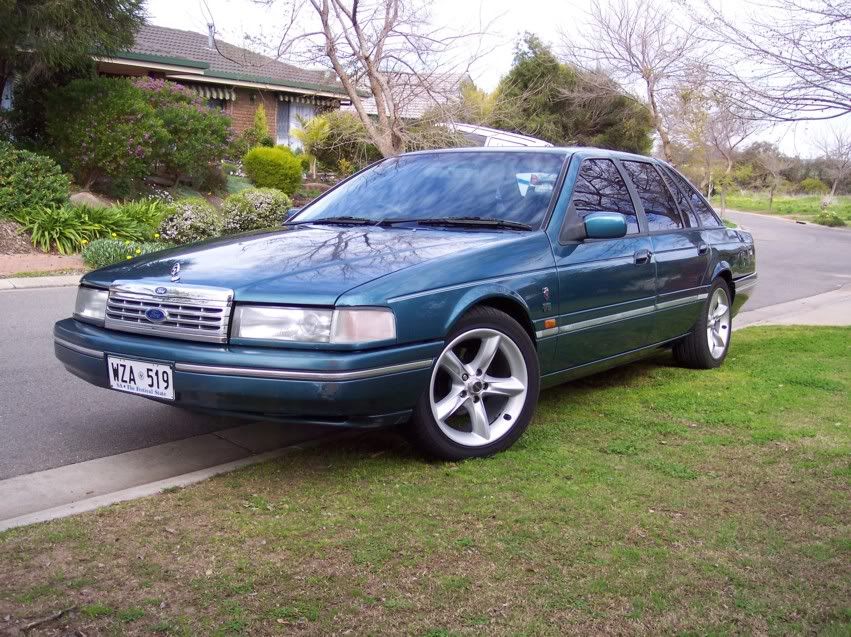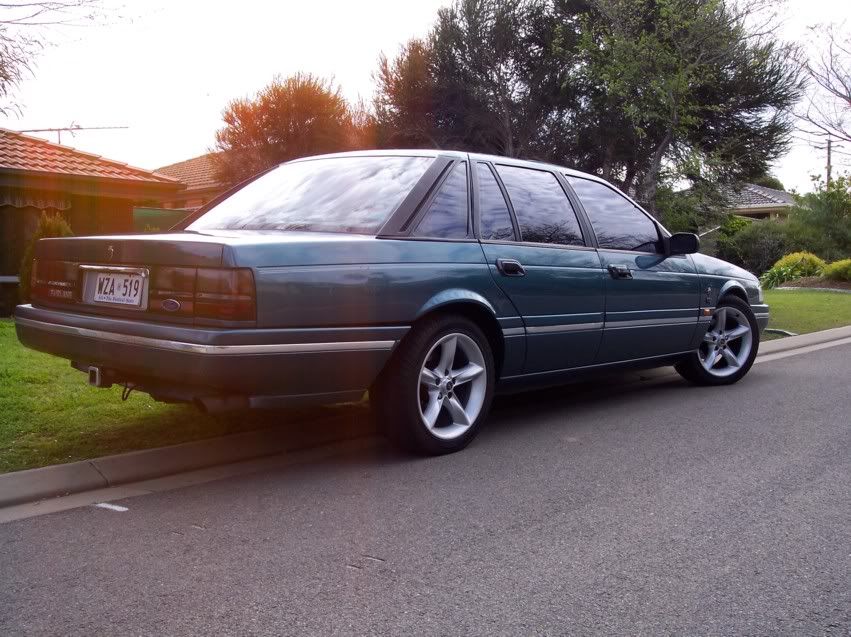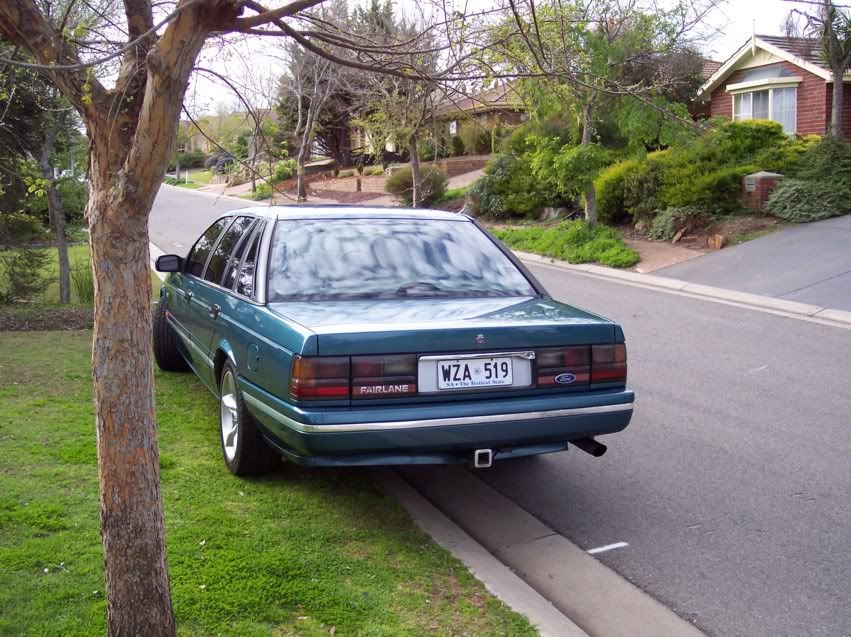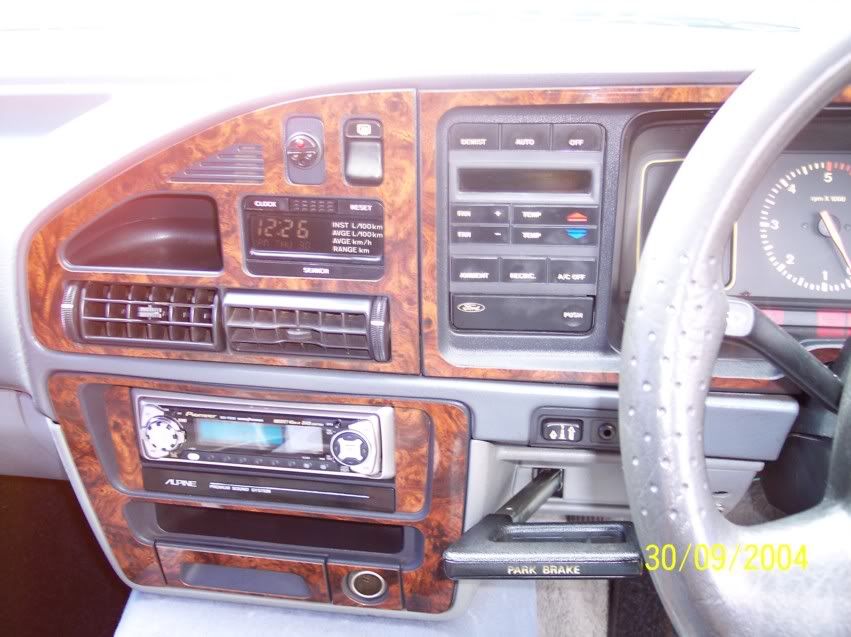 Any questions or queries please post here or PM me.
Thanks,
James.
_________________
'92 NC Fairlane
'01 T2 TL50
Pimpin'

You have the right to remain silent. Anything you say will be misquoted, then used against you.