Hello all, I have owned the car for just over a year now and I'am selling because of an upgrade plus needing the cash.
Ford 1996 Falcon
Just under 214,000 K's
Runs great.
Just done the HeadGasket (which blew due to blocked radiator)
Radaiator Flushed and roded by Natrad.
New brake pads.
Battery few months old.
Seals around rear Quater panels have started to fade.
Service history up to 200,000k's (serviced myself since i purchased)
Little dint in boot and over back left hand wheelarch.
Wool fitted seat covers.
Transmission cooler and tow package was fitted to the car but i was told it has never towed a thing.
Tinted windows
$2,600 ono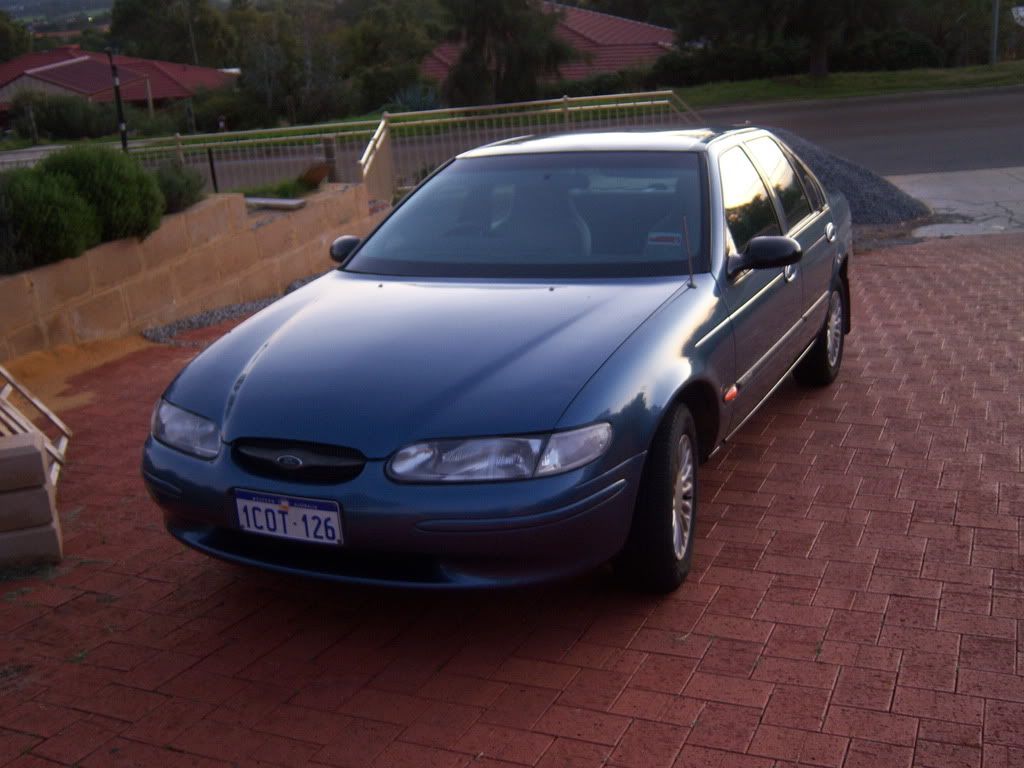 If you have any questions or are interested just give me a call. If i dont answer be sure to leave a message with your number and i will give you a call back.
All resonable offers will be considerd as i would like a quick sale.
Cheers, Craig
0408 645 104