bout time i listened to you C*** and wrecked this out lol.
the following gear is what i can think of, but obviously everything is there to be taken.
most of its in decent nick, just as a whole its a C*** of a car.
i will start wrecking it once i have a bit of interest, probly in a week or two.
engine, gas system and seats are staying along with a few other bits and bobs.
you all know what this s**t looks like, but if you want pics of something let me know and ill get it eventually.
located in north dandenong
please PM me only, i have enough f**k sticks smsing me about tyres from gumtree for me to keep track of this as well lol
some of the prices are negotiable, but i think they are reasonable...
ed grille - $20
koni red shocks front and rear, great condition - $350
3.23 lSd, seems nice and tight - $150
EL ghia leather door trims in good condition, could use a slight clean up of a few fingerprints, and the rear wood spears need to be glued in place as some of the mounts are broken and they go on an angle sometimes - $80
ef/el chrome door handles - $80
eb carpet in good nick, no rips tears or burn marks, i washed it before it went in the car but needs another small clean - $25
dash, no cracks or anything like that, good nick - $20
console, could use a bit of a clean but not bad - $10
xr6 grille and lights, top tabs are missing otherwise no damage to the grille, one headlight glass is cracked and one of the headlight brackets is missing a mounting tab - $400
standard exhaust - $30
bonnet, has a few small indents on the front from people trying to close it in the past - $20
1/4 panels, passenger side is dynamic white no dings, drivers side is stark white form a 5l no dings (i have the passenger side to match) - $15 each
doors complete with power window s**t etc, rear pass. had a dint pushed out but not noticeable now, drivers window is a bit scratched and the moulds aren't the best, otherwise all good - $30 each
xr6 spoiler missing all bolts, otherwise good nick - $50
red eb-ed bootlid with holes for spoiler - $50
lovells superlows with one coil cut off - $20
brand new clear front indicators, have holes drilled for parkers - $40 the pair
rear fairmont garnish, the ford badge is missing one of the blue stripes, otherwise really good condition - $40
rear tail lights, good condition, no cracks etc - $20 each
head lights, ok condition - $15 each
white ef door handles - $20 the set
ef/el radiator - $15
as new condition EB radiator - $40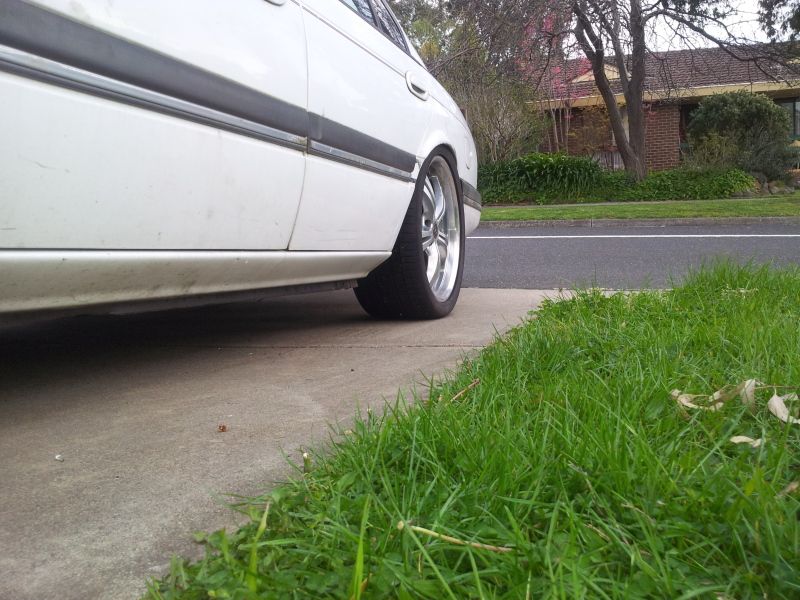 _________________
XG Panelvan
mild engine, EL ECU & J3, HI6 & MSD coil

in the shed - .595" lift cam, GT4202, forged AU engine, ems 4424 ecu, glide & 5500 stall - next-bellhousing

XH ute daily - DOHC BA XR6 engine, T5, AU3 ECU, J3 chip, wideband & logger, ported BBM, 3" intake