G'day all,
After a fair while of no new wrecks, i've picked up a few. First off the blocks is this EF II Fairmont wagon.
Its suffered a fair hit to the front end, but still runs, and runs well. Its done around 220,000km, and was in generally mint condition prior to this accident - thanks to the mothers 16yo son taking it for a p****d joyride with his mates (hence the reported sticker, he flee'ed the scene). The only pieces from this car I will be keeping is the seats, trims and power window conversion. Its got the complete climate control, dash clock/trip computer (gray interior) and alot of other fairy goodies. Just ask about prices
Engine -
$300
Trans -
$300
, excellent condition, recently service
Tailshaft -
$20
Fairmont wheels, 90% tread -
$300
Exhaust -
$50
Towpack -
$50
Taillights -
$30pr
Clock/Trip Computer -
$40
, with section of loom
Climate control -
offers
Interior parts from
$5
and more!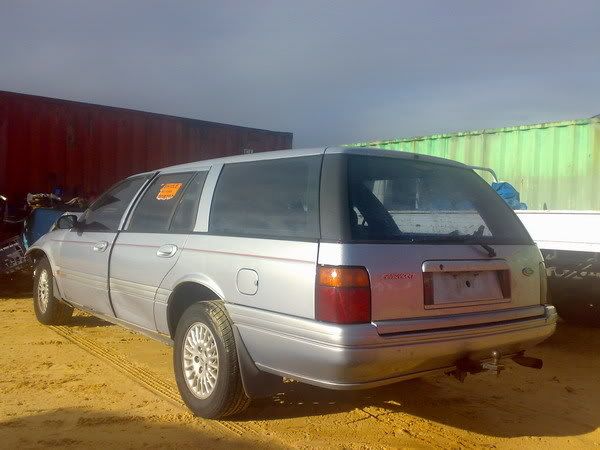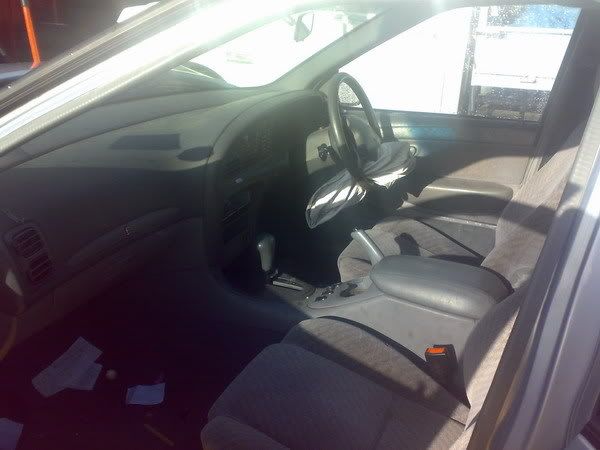 Sorry about piss-poor phone pics - it was almost out of battery.
The sooner this leaves my property, the sooner I'll begin stripping the NL Fairlane Ghia that i've acquired
Dan
0433270800
_________________