G'day all. So finally getting rid of the old girl, parting out a 98 EL GLi Sapphire wagon in Galaxy Blue, that did 160,000 and didn't skip a beat in the year that I owned it before it took an early retirement to make way for my LTD.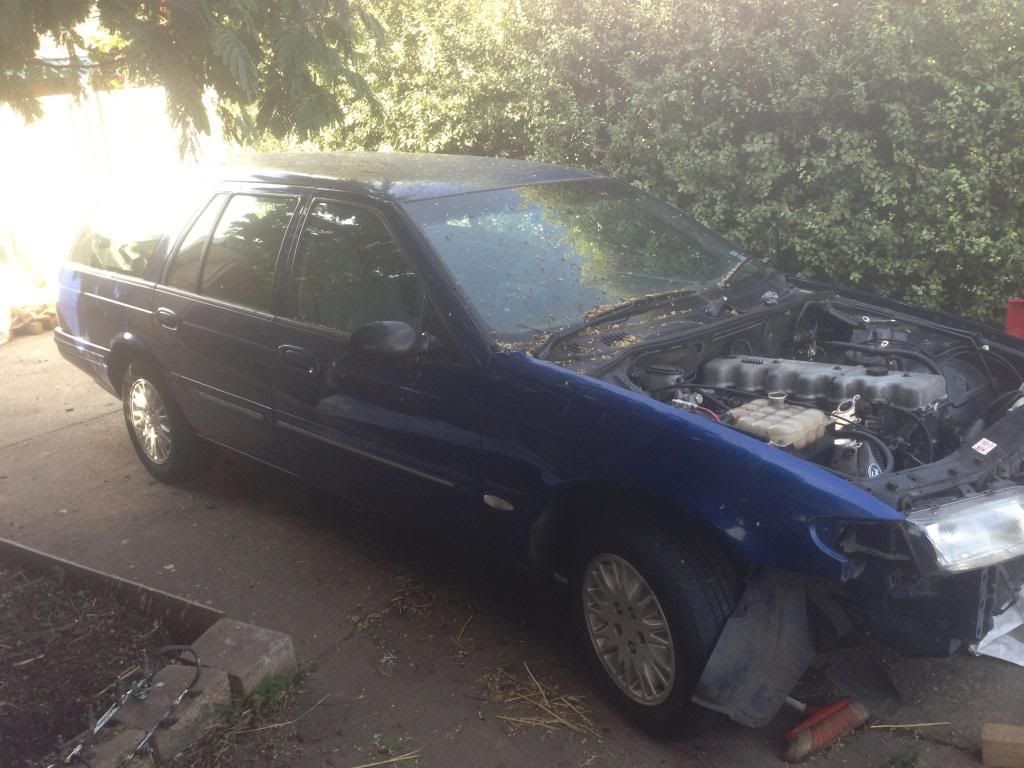 [/URL]
It's off to the wreckers next week (probably Monday or so), so I'm trying to get rid of as much stuff as possible, as soon as possible. This means I'm also not fussed on price. Pretty much all parts are available, apart from the engine and a handful of other 6 cyl components.
Send me a PM or a text on 0415 145 942 with which part(s) you want and an offer.
Don't be scared to shoot me a low offer - chances are you'll get what you're after.
To give you an idea of the prices, I've been going off
Jolly's Ringwood
's online price list (for the no warranty price), then doing cheaper than that. For example:
Headlight Assembly ($39)
$20
each side
Wagon tail light (with clear indicator) ($33)
$17
each side
BTR auto trans ($136)
$50
Full tail gate assembly incl. wiper ($134)
$50
All of the above are negotiable.
I've also got a set of 5 15" EL Sapphire alloys up for grabs. Minor gutter rash, easy fixed with a bit of bog but other than that in good condition. 3 tyres are okay, the other two have okay tread but have holes in the sidewall so will need new rubber. I've got 2 extra stockies with between 90%-100% tread that I can chuck in with them -
$50
for the set of 5
Set of 5 15" CSA Gladiators also available.
_________________
The gene pool could do with a little bit of chlorine...