Make: Ford
Model: eb xr8 replica
Year: 1991
Colour: maroon
Engine: v8
Transmission: auto
Body Type: sedan
Odometer: 82500
State: S.A.
Price: $9000
at this stage its just an expression of interest.
body is stock except for colour coded bumpers and moulds.
lowered on kings springs. 345mm hub to guard front. 335mm hub to guard rear.
17" au xr8 copies with 80%tread on front and 20%rear. - 235/45.
engine has all the basic au upgrades
recond gt40p heads, valves all 3 angle machine cut.
explorer manifold
65mm t/b
crow cam (don't know what)
hurricane headers
twin high flow cats into 3" single system with centre muffler only.
mafless with microtech ecu tuned by boostworx.
3.9 l.s.d.
km's are low and genuine. car is 16yrs old though so paint, although it is very good, is not perfect. seats front and rear are eb fairmont ghia leather/velour. these however due to them being out of a different car have done more than the 80 000 odd the car has done and have a couple of wear spots on the drivers side bolster.
price may seem a little steep but i feel that if you were to buy a cheap one and spend the money on the same mods there wouldn't be much difference except you'd have a lot more km's on the clock.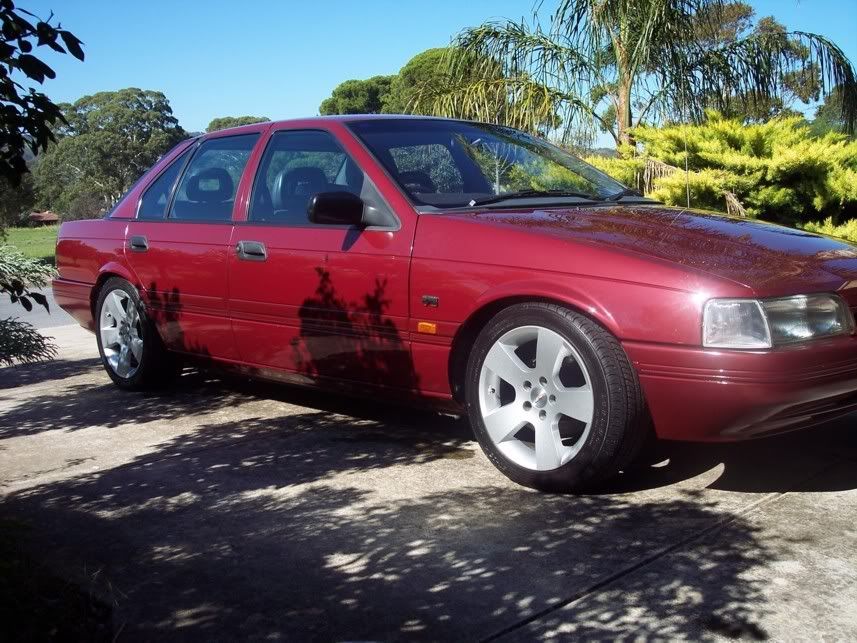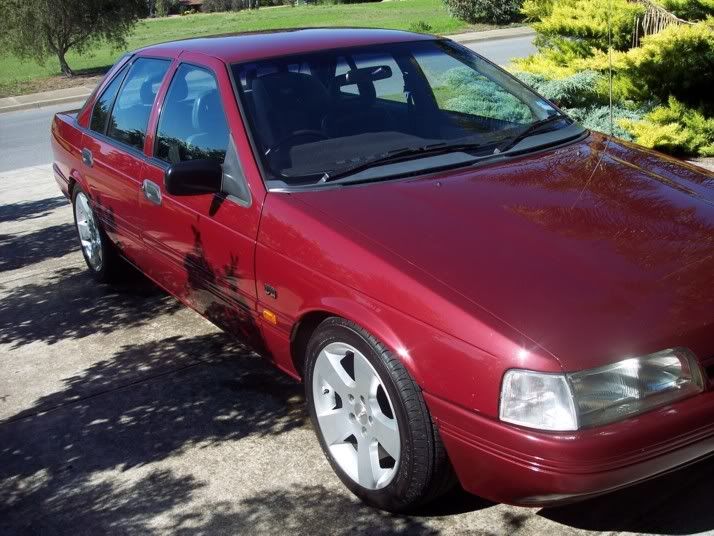 _________________
eb v8: low loud and fast. just how a v8 should be. i guess the big question is, is it fast enough...