Make:
FPV
Model:
F6 TYPHOON
Year:
2007
Colour:
SILLOUETTE
Engine:
4.0 TURBO
Transmission:
T56 MANUAL
Body Type:
SEDAN
Odometer:
17,000
State:
VIC
Price:
49,000
Hey guys,
I've decided to sell my F6 typhoon, as I've just taken over as company director and own the business I used to work for, I have a daily driven car now and wish to invest my money in my business to help it grow. So I'm selling the typhoon as it stands at the moment with all the performance gear on it, which I have spent well over 10k on top of the standard car. The car will be sold with the number plates and all the standard parts. The car was purchased at Etheridge Ford on the 15th of October last year and has travelled 17,000 km since then.
The car is always serviced at Etheridge ford every 5,000 km and was serviced at 3,000 km oil and filter Rather than the usual check over. I have all the receipts for the modifications and the car will be sold with the flash tuner and all the parts to return the car back to factory spec including all injectors, exhaust, intercooler, etc, etc. I wash the car with Zymol car wash and it gets waxed with $300 imported Zymol concourse wax, and Micro fibre cloths are only ever used on the paint work.
The car is stored in a car port when it is not being used so it is out of the weather. I have a genuine car bra suited to the typhoon that will be sold with the car. I have been a member of ORSM ford cruiser and the car has featured in many car shows and displays, due to this I have a Ford FPV display stand for this purpose.
It will have 12 months rego. The car is immaculate inside and out no one has ever eaten or drank in the car. I am very fastidious when cleaning it and it is my pride and joy. It has never been in a accident I am the only person who drive's the car, Currently the car is producing 500rwhp and getting a fuel consumption of 12ltr's per 100km and on freeway driving it gets 6-7ltrs per 100km this is due to the fantastic job tuning at Bluepower racing developments.
The new owner will receive the FPV compendium, FPV keyring, and BP ultimate fuel voucher that you receive when purchasing a FPV. The car will be sold completely detailed and with a fuel tank of BP ultimate petrol. This car is drivable for everyday use; you wouldn't even know it is modified as fuel consumption and exhaust note are hardly different from factory. Anyone that knows me knows how well this car has been looked after even the guys at Etheridge ford think I am insanely pedantic about this car.
Feel free to contact me Via Pm or on 0403725531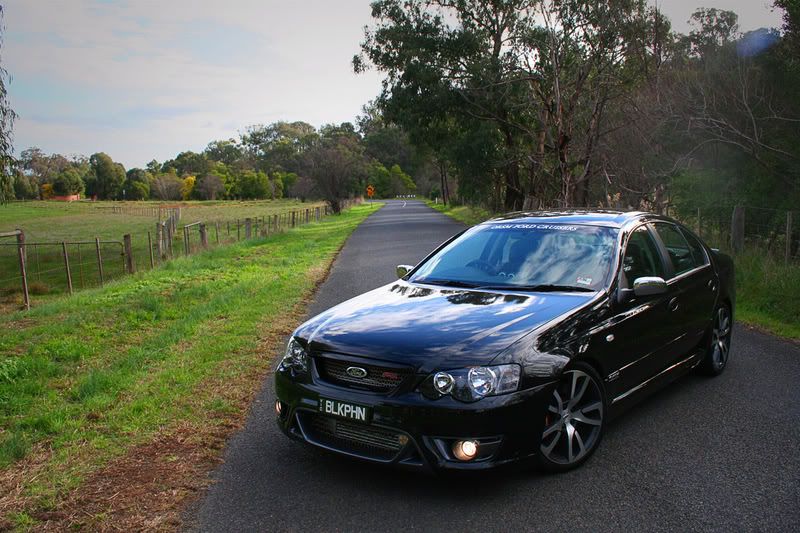 Ford FPV F6 typhoon BFmkII.
Factory Options
- Climate control
- Premium sound
- Brembo's 4 pot
- 19" wheels
- FPV leather Momo wheel
- FPV floor matts
- Gauges boost/ oil pressure
- Dual zone climate control
- Build No. 243
Engine / Driveline Modifications
- Plazmaman 800hp intercooler.
- Plazmaman intake plenum.
- Plazmaman 3" hot and cold side intercooler piping
- Plazmaman Billet oil cap.
- Process west surgetank
- Bosch 044 700hp fuel pump.
- Seimans 60lb injectors.
- Garrett GT3540.
- Modified internal wastegate.
- T56 6spd manual.
- AP racing twin plate clutch.
- Build No.234
- 4" X Force Dump.
- 3.5" X Force metal cat.
- Twin 2.5" X Force exhaust.
- Custom tune by BLUEPOWER racing developments
Exterior Modifications
- Force chrome mirror scalps
- ECU cover Sillouette
- Force boot lip spoiler
- Force boot lid
- Force "ghia" rear garnish.
- Kingspring ultralows front and rear.
- White line sway bars.
Interior Modifications
- Force chrome interior door handles.
- Force Chrome door lock.
- Momo GT-P steering wheel.
Multimedia / Audio Modifications
- Premium sound colour screen.
- 8" Venom double stack magnet sub.
- I-pod adaption charge's.
- 6 speaker sound.
- JL Audio 5x7 100w speakers
kW @ the Wheels
- 375.2 rwkw
Spare / original parts included
- Original Boot lid with unique typhoon tri-leg wing.
- Original FPV suspension springs
- Original FPV sway bars front and rear
- Original unique FPV front mount intercooler
- Original FPV air box and CAI
- All the original piping clamps bolts etc
- Original mirror scalps
- Original FPV Boost gauge
- Original FPV interior door handles
- Original FPV dash cluster farceur
- Original FPV high performance exhaust
- Original FPV injectors
- Original Factory FPV tune.
- Original FPV speaker's and subwoofer.
- Genuine Car- Bra Australia car bra.
- Genuine Ford headlight covers
- Mobile phone presenter
- Original FPV wastegate actuator
- 12psi wastgate actuator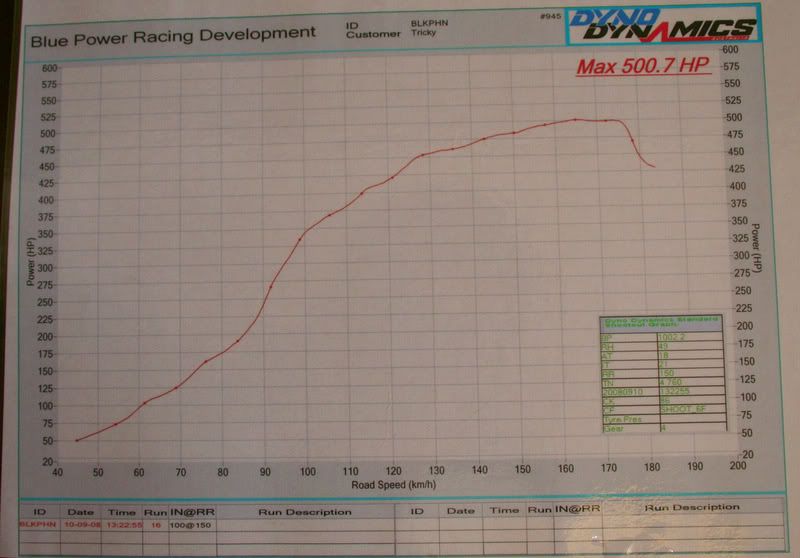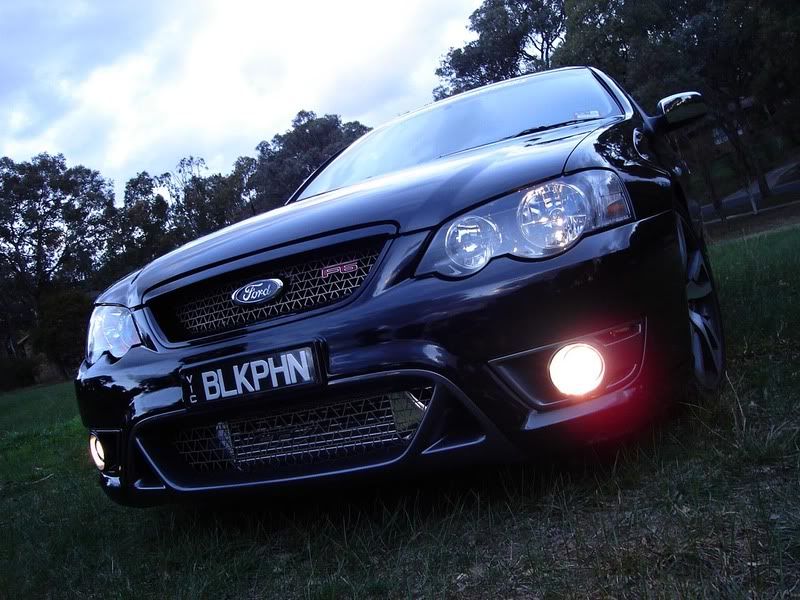 _________________
~BFmkII F6 TYPHOON SILLOUETE No 243~
500rwhp Tuned by Bluepower racing developments
- 6sp manual-Leather-Brembos-Gauges-FPV matts-Climate-Force Mirrors-Premium Sound -