ef_frmnt wrote:
hey guys im halfway through my turbo conversion and need to ask a few things... has anyone put an ed manifold onto an ef/el block without changing the ac compressor. i know you need to change the belt an tensioner but as far as i can tell there isnt much room for the compressor to move ad its stoppping me from mounting the ed manifold. if i remover the spacers inbetween the block and compressor is that where its sposed to sit when i use the XH belt an tensioner?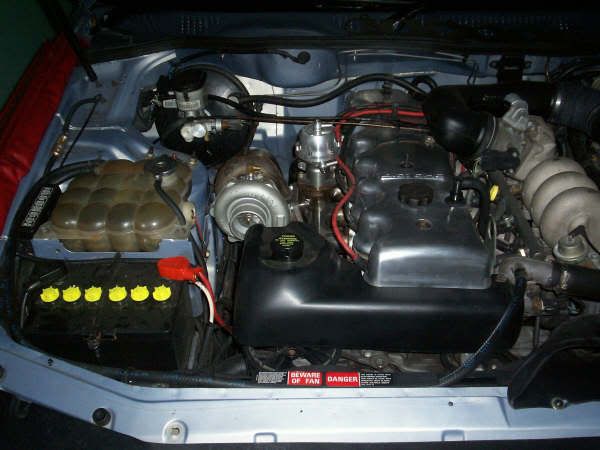 since this pic has been taken ive removed the manifold and swapped my heater pipe and hoses.. so all need is the belt to work properly and i can put the normal exhaust back on an take it to work and put some piping on.[/img]
LOL, just get the nizpro plenum, i have done it and Lost: Aircon, its a big mess and few things need changing...... have fun........LOL
_________________
4LTR-JET: 9.1 @150mph!!