Lowlane7 wrote:
HA! I knew you could customize the standard intake!
I did have a bloke telling me you can't weld cast iron, I said if it's made of metal you can weld it!
Jus with that last pic, is the pipe off the original outlet going to join to the big pipe off the back of the turbo as the wastegate? (I think that's what's already been said but just want to clarify)
MORE PHOTOS OF THE MANIFOLD AND ASSEMBLY OF THE LOT!
5 year and still kicking, this is a thread worth keepin alive!
dunno if this was directed at me, but it was under a post i made of pics of the customised standard manifold and thought this thread could use a proper bump lol
heres some more pics -
standard outlet ground down to accept 2.5" flange for wastegate piping: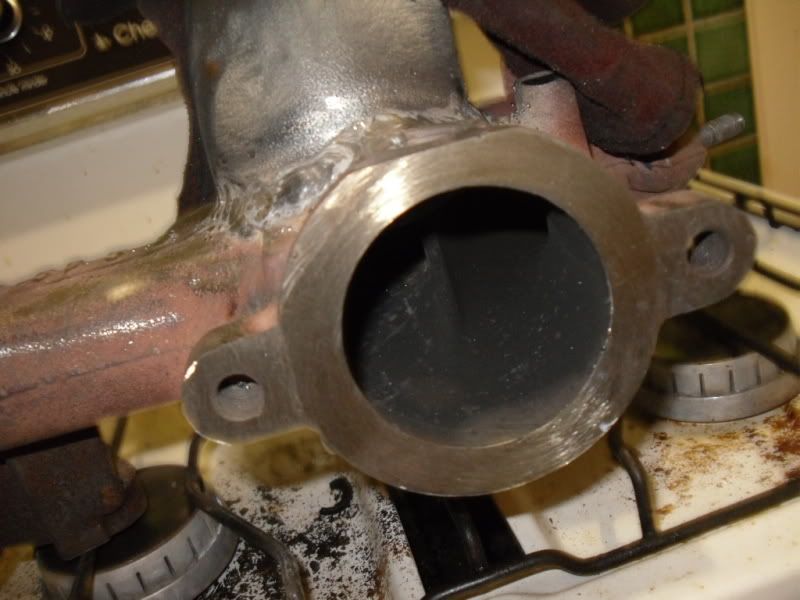 manifold and steam pipe pre-welding: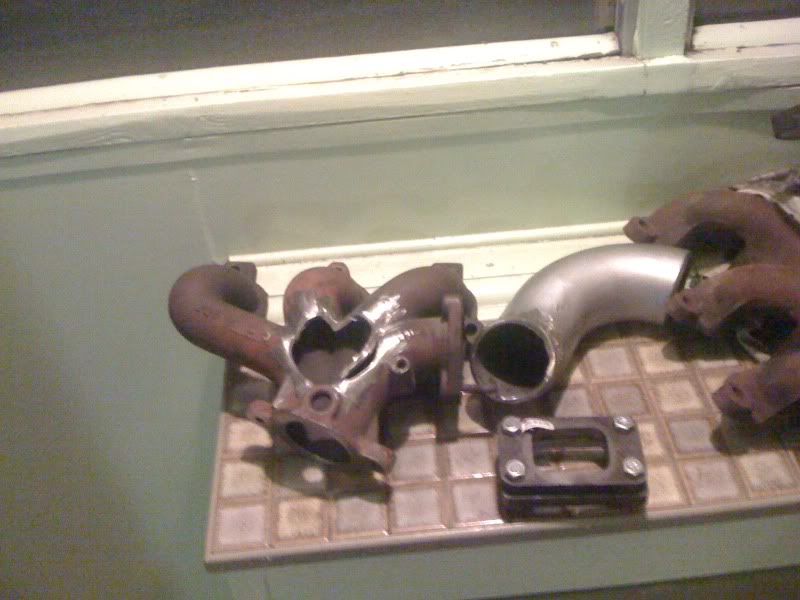 pipe to manifold join welded: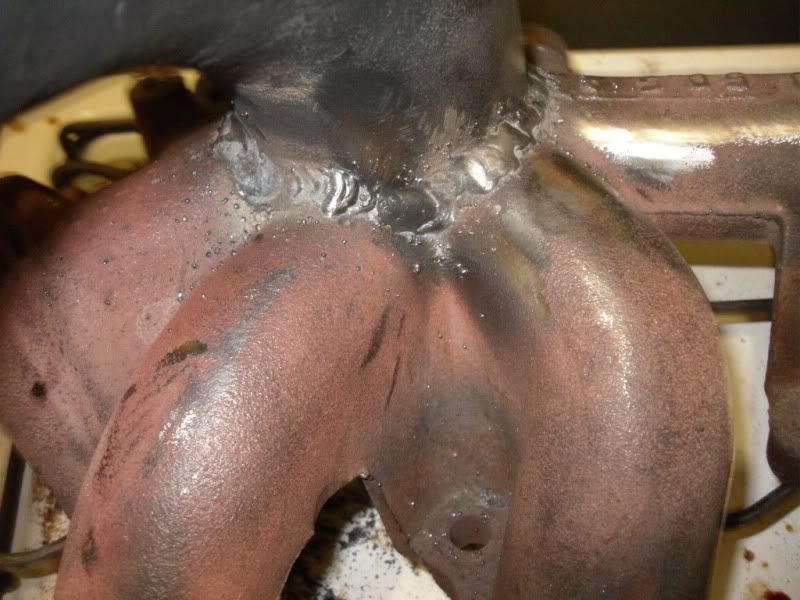 completed:
mounted in car: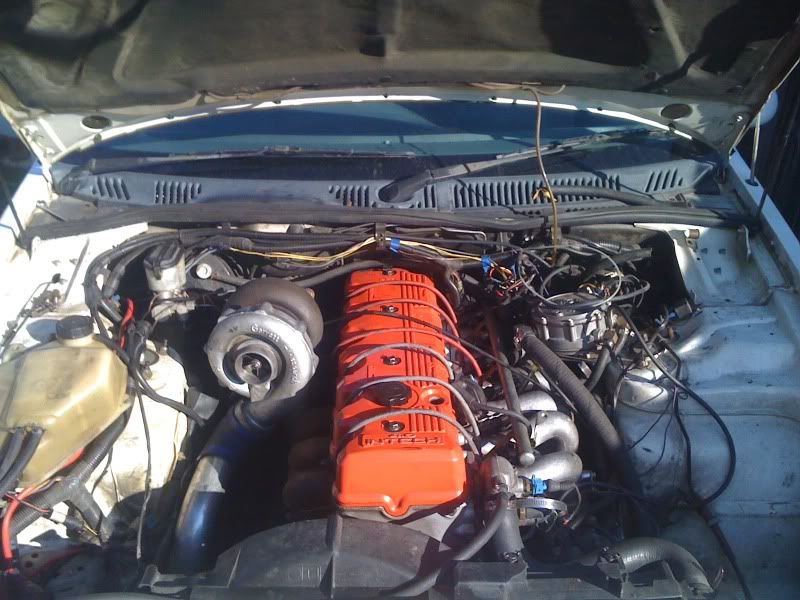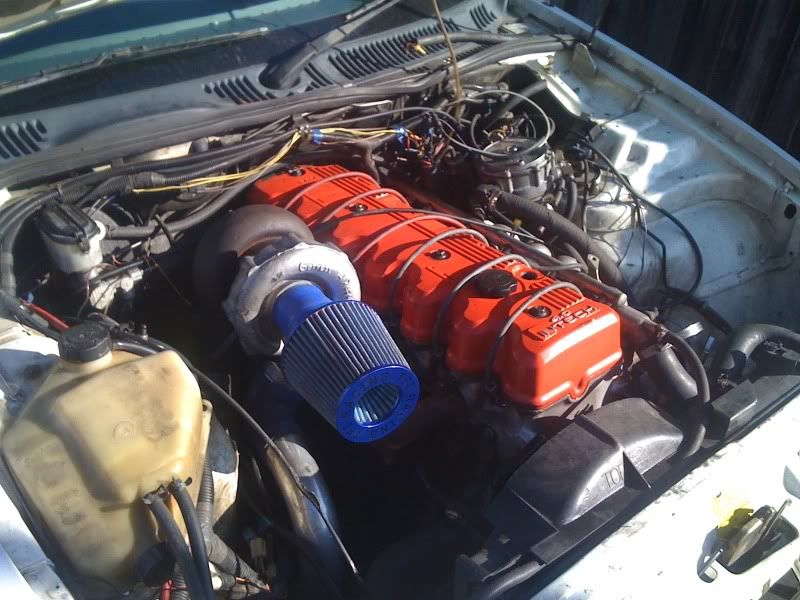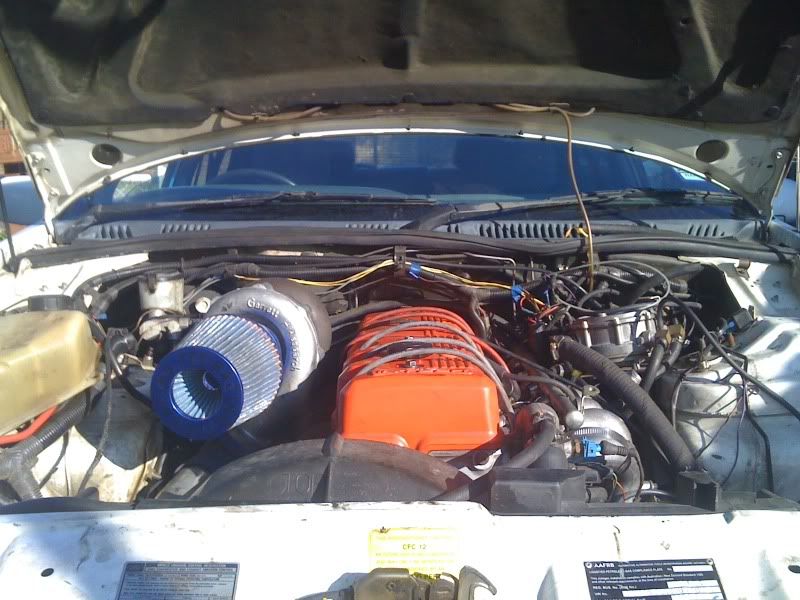 _________________
standard EBII Fairmont
AU engine on GRA LPG, EL ECU, J3 chip, axeman turbo manifold, GT35 copy, PSR 45mm gate & screamer, 300x700x115mm cooler, 3" exhaust, HI6 CDI, MSD coil, Innovate wideband & logger, 3000rpm stall, mini spool

soon - GT4202, wade 1521a, powerglide, F6/AU engine