JoeXR6 wrote:
Thanks Sly, a pic would be helpful if you got a chance.
OK here is the BBM actuator on the front of the manifold: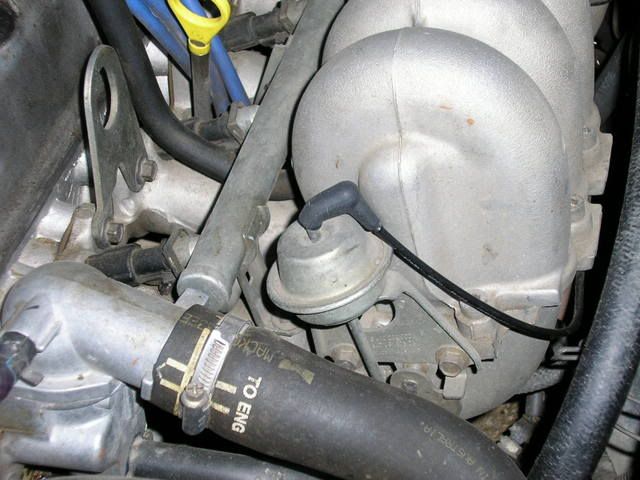 and here it is with the vacuum line disconnected and plugged. I just used a barbed vacuum hose joiner with a cap on the end. You can get these from Supercheap etc. I think it might be a 4mm joiner. The detail's a bit blurry as the camera was a bit close, but you should get the idea. This will leave the butterflies open, ie switched to short runners: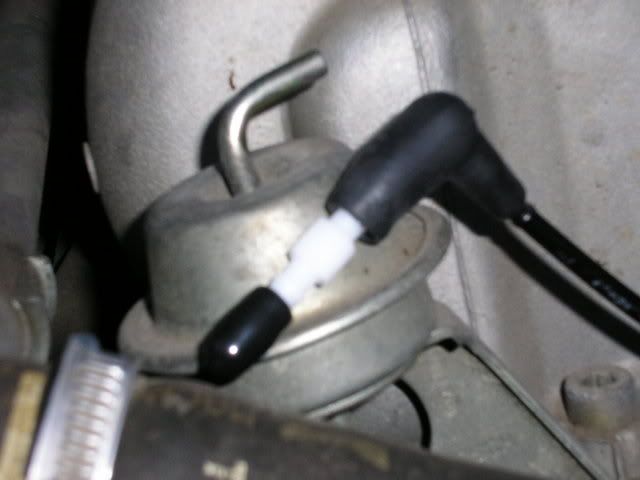 Vacuum is needed to hold the butterflies closed & make use of the long runners. I tested the line with a vacuum gauge. The vacuum doesn't vary with revs or throttle position, so it's not manifold vacuum and the boost from the SC won't interfere with it. Most likely the vacuum is supplied from the HVAC vacuum tank.
_________________
AU1.5 Wagon, Raptor ProStreet kit, Pacemaker 4499's with 3" collector, 3" metal cat, 3" pipe, Pex BSO660 & BSO439, BA brakes, Sprintgas mixer LPG system, Airod variable-venturi mixer... stealth FTW Sniper tuned!

To be updated... soon!