Here the pics of the manifold finally, sorry about the wait.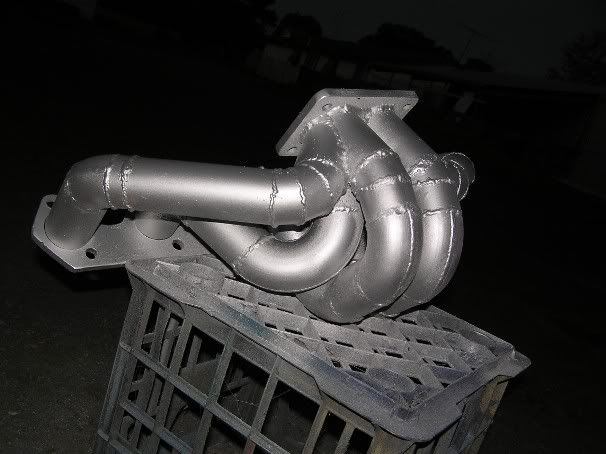 It has been fully oxy welded so that the join doesnt fall though, its out of 2" pipe. The flanges are made from 10mm plate and plazma cut.
As you can see there is no wastegate pipe as i did not need one.
The next manifold i'm making for my mate will tho, as i am putting a smaller turbo on it for him.