66 coupe wrote:
correct, but in your top pic where you've welded the JIC fitting, would be your return back from the turbo to the cooling system, this is the suction side of the pump. Your feed would be from the header tank, but if the water level drops below your fitting in the header tank, then it wont get any flow.
I suggest taking your feed from the lower part of the thermostat housing (below the thermostat), as thats the pressurised side of the pump, instead of the header tank.
Hmmm.....you got me thinking. I might have a play with the heater control, and see if this has an effect on the flow. I will take the hose off the fill tank, cap the fitting, and see what happens. I have another lower thermostat housing that i have been meaning to put on, as it has the extra holes to put temp sender in for aftermarket gauge.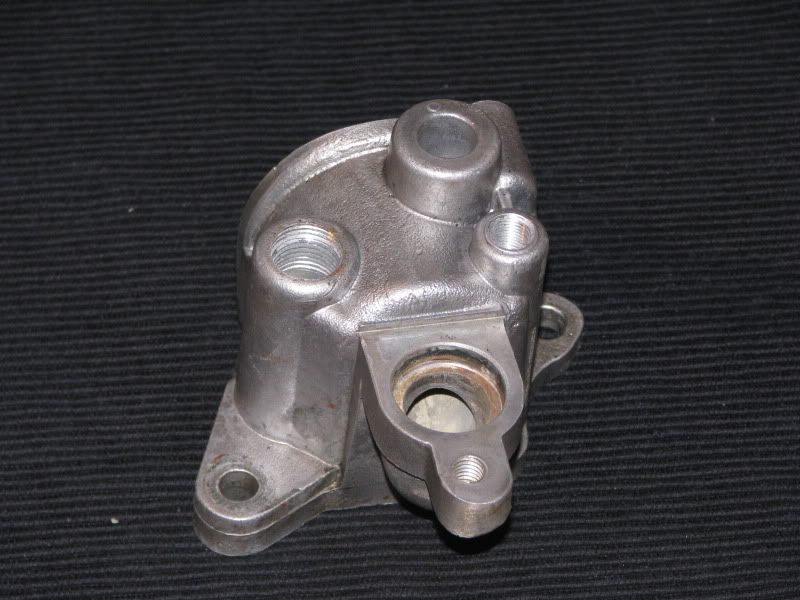 I just have to drill and tap the other un-used one........
The more i think about it the more it makes sense. I assumed there would be pressure at the back of the pump. Maybe if i have my heater on hot, then the flow may be affected....I have hose and a couple fittings left over, so it wont cost me anything to rectify, just have to make it look neat.
Wonder why no-body else picked up on this????....Thanks Mr. 66 coupe
Cheers
Daz
_________________
BA XR8 Boss 260
DAZFAB......Now Mobile
Mink = GAY
DAZFAB MEMBERS ,,,,DA22LE, XTT909, TERRORISTGHIA, TROYMAN, SWC, FAT245