Hey there I just found some more pics of my 4V heads during the porting process, I am about to either weld the "floors" or get some tongues to reduce the height, but am unsure what way to go yet?
has anyone fitted these tongues before?
how well do they fit the port?
and how do they stay in position?
cheers kenny;
and yes that is a real golf ball!
Attachments:
4V ports.jpg [ 23.94 KiB | Viewed 64 times ]
File comment: 4V inlet
4V inlet port.jpg [ 37.14 KiB | Viewed 49 times ]
_________________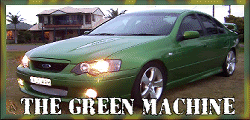 IF YOU HAVE IT UNDER CONTROL
YOU SIMPLY DON'T HAVE ENOUGH POWER!!!
Detroit 8V71 for sale, taking offers