Walker wrote:
Why do you want it to run cooler?
They're designed to run at certain operating temps.
Hot air is less dense, meaning less oxygen by volume, the ecu is programmed to detect this via temp sensors, and then responds by leaning off the mixture..... meaning less volume of air/fuel to go bang! mainly used for emmission control, but not completely.
but you already knew that right!
cheers kenny
_________________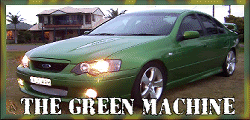 IF YOU HAVE IT UNDER CONTROL
YOU SIMPLY DON'T HAVE ENOUGH POWER!!!
Detroit 8V71 for sale, taking offers