Hey guys, just thought id post up what I have been doing the last few nights after work.
Fitted a ported cobra intake, (Matched to Felpro 1250 gasket) 65mm throttle body and 70mm egr spacer.
Painted up the Cobra intake.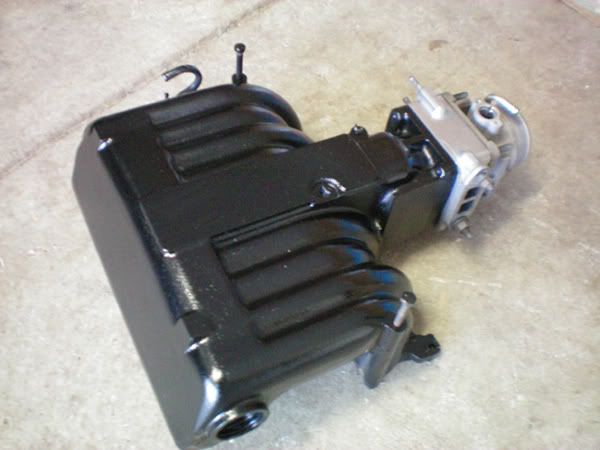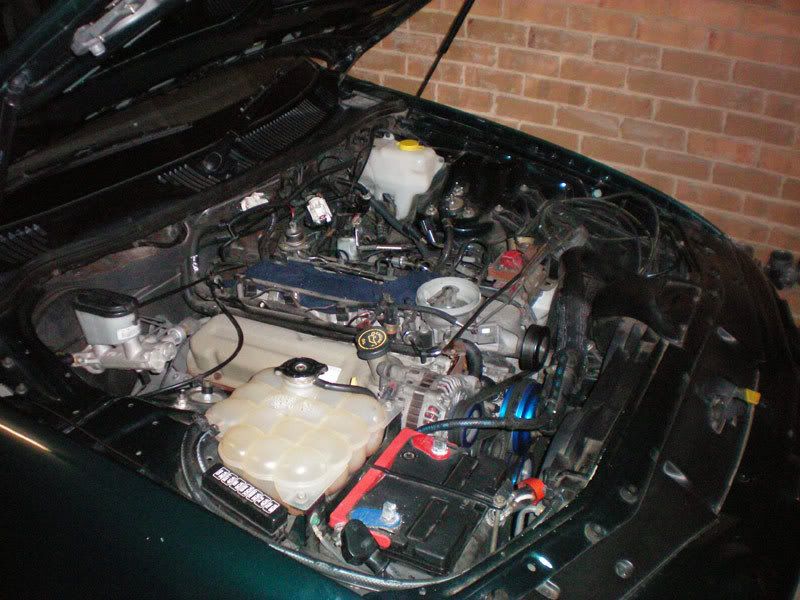 Painted the standard rocker covers black,
Then decided to grab a set of these. Cal Custom jobies.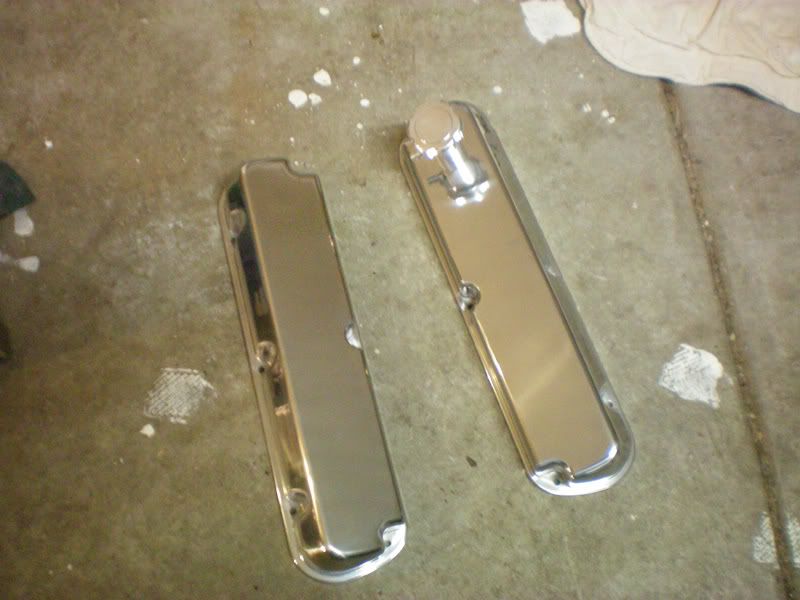 Buggered around with them for 2 days. Needed longer bolts to fit them as they are really thick.
The drivers side rocker cover hit on the alternator so had to drill out the holes a little for some adjustment.
THEN!!
Went to put the Cobra intake on, and found the oil filler fouled on it.!! FARRRK
So next day had the filler neck cut down and re-welded on an angle.
Got the car running tonight. It runs great. However i cannot adjust the TPS.. Im getting 0 reading on my multimeter no matter how much i adjust the TPS.
So ill get this sorted soon. Apart from that, it runs great.
I also have a set of GT40p's and a TFS1 Cam sitting here. One day ill get around to doing this. But i threw the manifold on because i wanted to finally get something done from all the stuff i bought!
Was the first time i have attempted anything like this on an EFI V8, (ugh so much harder to work on then a good old caby'd ford!).
Anyways, im sure you guys have seen all of this done before, just thought i would post it up anyway.