As i said in my text Shannon, i have good news.
Just went and took a couple pics of the Explorer i have in the shed which is off an EL XR8 185kw.
Looks to me like the two "blanked off" ports you have in yours isnt going to be a drama.
As you can see one just supplies coolant to the EGR spacer which im guessing you wont be running anyway.
And the other is basically just a dead end with a plug in it, where i suppose you could have put a temp sender or something into.
Anyway, heres the pics.
This is the passenger side, with the supply to EGR spacer.
This is the drivers side, with the blanking plug.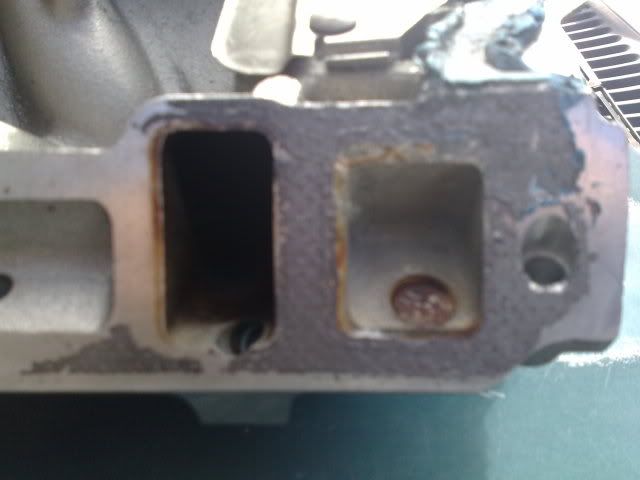 And this is the outside to show the plugs/fittings etc.
If it was the front two ports then you would be worrid as that is a channel right through to the thermostat.
Hope that puts your mind at ease Shan.
_________________
STREETBUILT RACING
1999 XHII Falcon XR8 Ute 5.0L, TKO600 5spd, KB 2.1L Blower, 6.5psi, 12.2@113mph!!