I never had any probs with my clevo with siamese bores, the only things I can think of are
they cost a s**t to have a block fitted with them, requiring all surfaces to be remachined once they are brazed in.
they are around 5kg heavier.
But ,they are almost indestructable!
_________________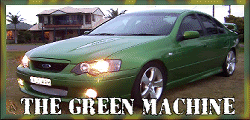 IF YOU HAVE IT UNDER CONTROL
YOU SIMPLY DON'T HAVE ENOUGH POWER!!!
Detroit 8V71 for sale, taking offers