Had to grout the bathroom tiles last night so only got a chance to take a couple of pics of the work to date.
To get the console to sit level I cut off the rear mounting lugs. I didn't measure anything, just chopped them off I line with the lower edge of the console, this turned out to work well and I didn't need to make any more cuts. You can also see the holes I drilled to fit to the rear mount.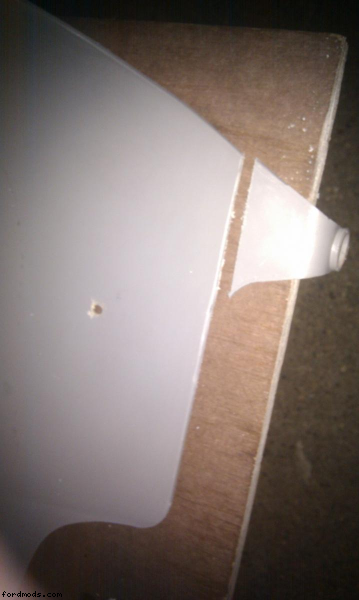 The front mountings are a bit of a lash up but they won't be seen. The blocks are hollow aluminium with a couple of internal braces, they are cut from the leg of an outdoor chair (it's a bit wobbly now). The brass coloured lugs are the original fitting points for the XH console, I drilled new holes in them and used self tappers to screw into the blocks, a couple of spring washers help keep them firmly fixed, but leave a little movement to get the alignment of the auto selector right.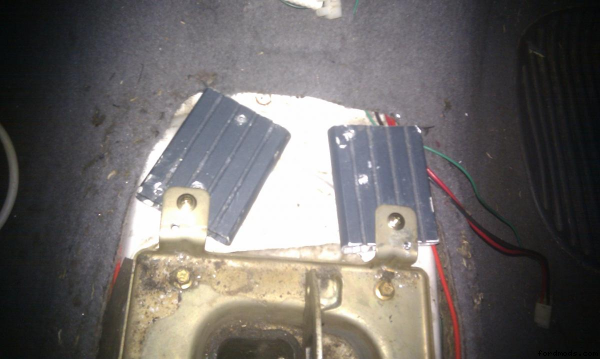 I fixed the rear mounting plate from the XH console to the floor then fitted the AU console in place at the front and managed to get the point of a sharpie through the hole in the plate to mark the inside of the console where the holes needed to be drilled. I was pleasantly surprised that the holes lined up perfectly when I refitted it (more luck than judgment I reckon).
This is the plate mounted and the location of the hole.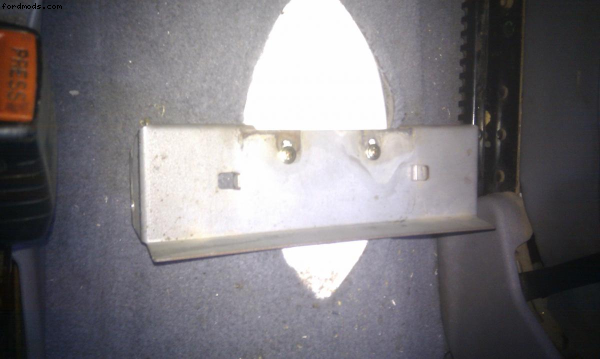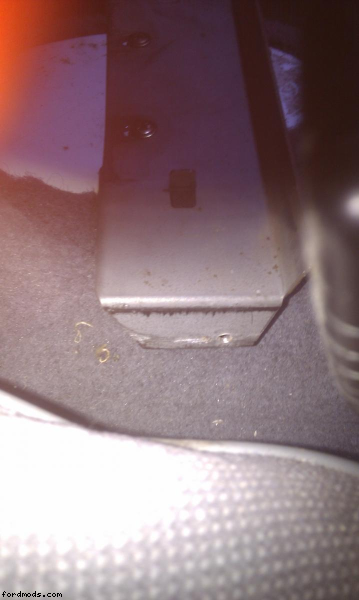 Luckily a couple of the AU mounting bolts were self tappers, just the right size to cut a thread in the existing mounting plate holes so I used them. I could have used other bolts, but in the interests of future removal I thought this would be the best way to fix it.
Still to do:-
1-Fit the auto selector - the intention is to glue it to the underside of the console.
2-Get a good location for the window buttons, cut holes and fit.
3-Find a location under the console to fit the bank of relays that auto close the windows when I lock the car.