Did this mod because i put a cover over my car of a night and putting the aerial up gets to be a right pain as well as bending the dam thing. After its done you will receive limited AM reception but fm wont be to bad but may not get the same range from the station. while doing this, periodicly check the radio to make sure it is still picking up reception.
first have a look at
http://www.fordmods.com/forums/documents.php?doc=69
to find how to get to the aerial is.
after you've removed the stuff in the way, push the areial all the way down and look under the guard. you'll see this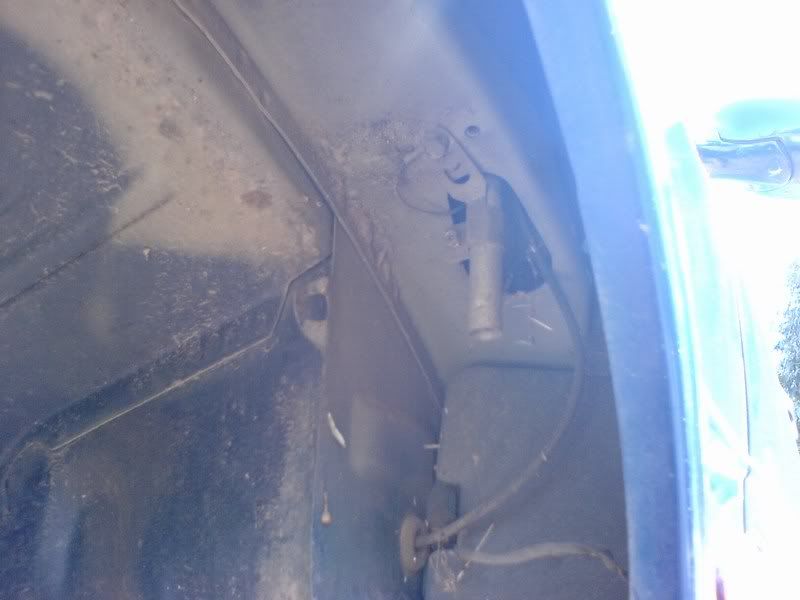 undo the two screews and take the bracket off, then grab the bottom of the areial and jiggle and pull till it comes down.
bend the bracket around and make it horizontal, but dont remove the tab that sticks out as this helps locate the bracket and put the mounting screew and earth wire back on. put it back in horizontaly and slowly extend and bend it to follow the contour of the guard.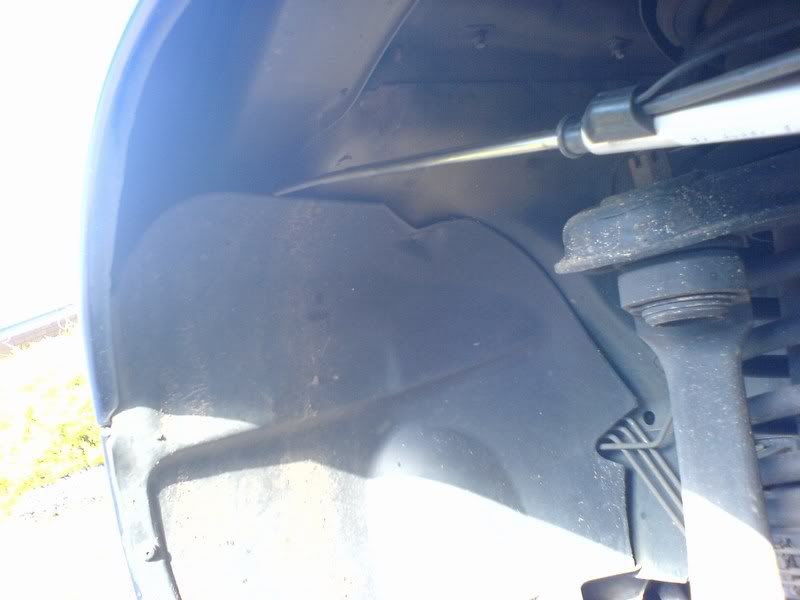 it should extend to right behind the left blinker. then put the areial back in the bracket and put the screew back in to hold it. this is the hardest part as ford never intended the bracket to be bent like this so spanner access is limited.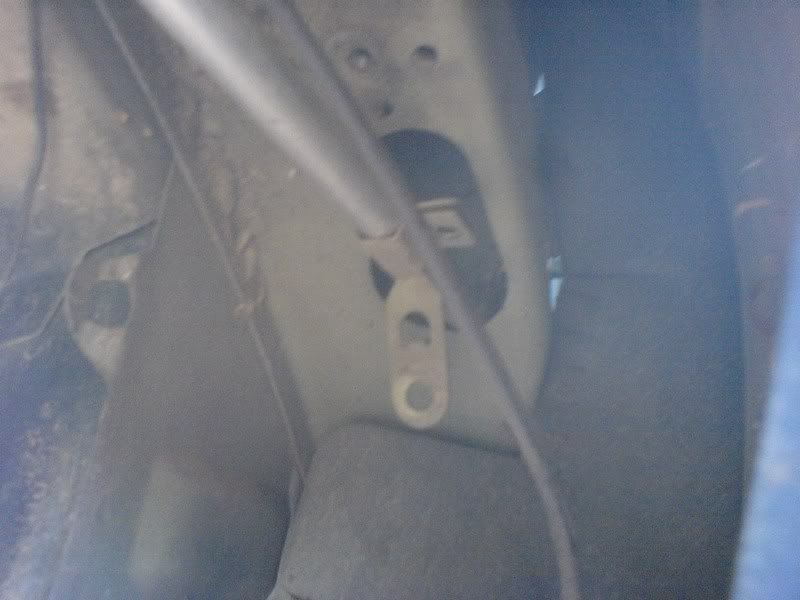 at this point i should point out something really dum i didn't do which was take a photo. put the plastic liner back in as it was, it may be a bit hard to get the holes to line up now but pray and persiver.
pop the plastic plug out from on top of the guard and back fill the hole with gule, you can then paint it to your cars colour.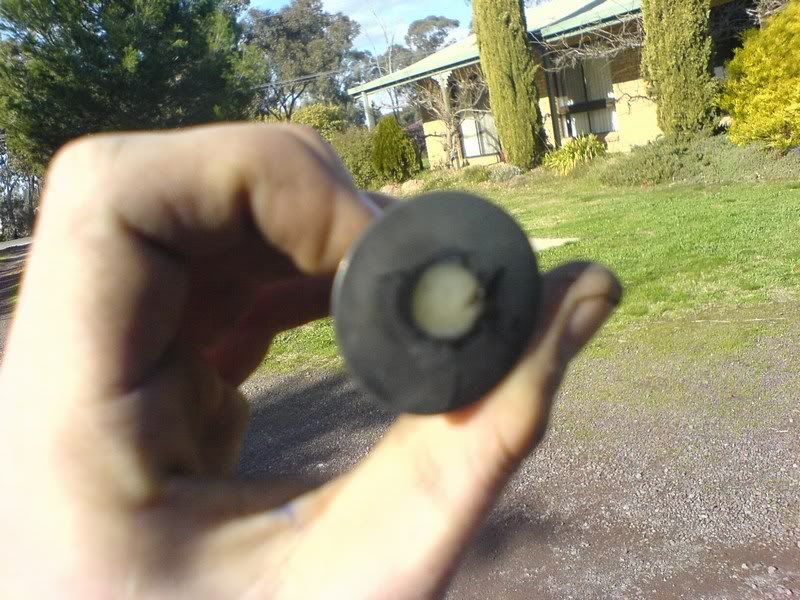 And its done! these are my favorite mods as they are quick, (took half an hour) and cheap, (NOTHING!) and so you know, el gt rims make an unusually comfertable set.
Cheers