How to fix headlight problem when converting ea to ed xr twin headlight front
.
After installing the Ed twinlight front into series one EA gl/s-pac you will find that when you put your high beams on your low beams will go off.
This is not the case with ghia and fairlane as they have extra driving lights from the factory.
This is how to overcome this problem.
You need to change your low beam relay over to a switch over type these are usually blue, then you need to source the wire and diode link from a wreck. (ghia or fairlane) Also eb 2 and ed have these wires. This wire is located underneath the radiator header tank. (see pic)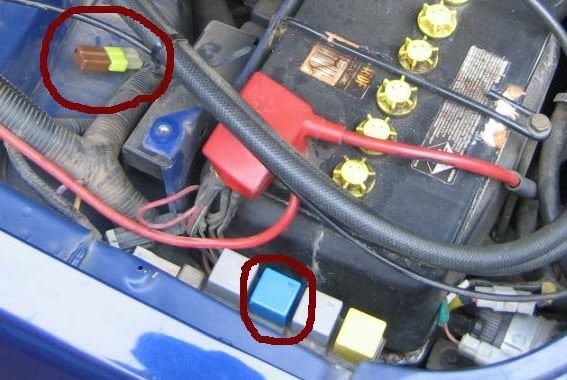 To do this you need to un tape some of the wiring harness and remove the red/black wire from the centre of the relay plug, and this wire runs through the diode link and the wire changes colour to green/orange, which goes to the high beam power wire.
To remove the wire from the relay plug use a small flat blade screwdriver, insert it into the hole and push firmly on the metal tab on the connector whilst pulling on the wire to release it.(see pics)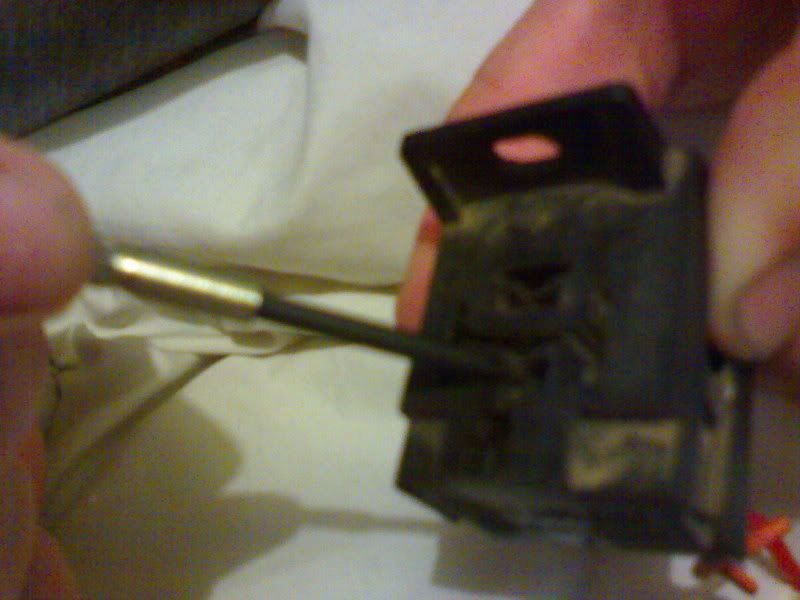 Now follow the wire along the wiring harness and cut it off long enough to rejoin the wire near your headlight plug or you can join it near the high beam relay.
Install the red/black wire into the centre pin of your relay plug, (pin 27a) and splice the other end into the green/orange wire on the high beam power wire near the headlight plug or you can splice it near the high beam relay, these two wires are the same colour so its easier to do.
After you have added the extra wire and diode link, if you find that your high beams stay on constantly you will have to swap the wire that goes to pin 30 on the relay with the one on pin 87.
These wires should be a purple/white and a red/black.
Now your headlights should work as they are meant to.
This is after I added the wire & diode link.
BY TROYMAN