Thanks guys!
Shortshift wrote:
With the diff, just get a 28 spline LSD and axles instead of trying to swap the entire rear axle assembly. The EF/EL trailing arms, hand brake, etc don't change over without some fiddling around.
What series came with the 28 spline? I won't need an LSD as I will run a spool.
SWC wrote:
1) 250RwKw is bordering on the safe limits for a "GOOD" early 4 litre. 350RwKw is not going to happen on a stock bottom end.
2) Same applies as above. I know that nore than one person has bent rods at less than 20psi (18psi was the number used)
3) So are you saying that the motor has just been rebuilt?
4) ?
If you want 350RwKw and 20lb of boost, then built a new motor, Use an AU block and crank, stronger, Spool rods and forge pistons. Get head ported and a cam to suit. Larger fuel pump, injectors, ECU, Tune etc.... New Gearbox, if using BTR.. time to spend big cash. If using C4, you will need a new bellhousing as well as a custom Convertor. C4 is a 3 speed. still dollars. Brake upgrade.... on and on.
Oh and I forgot, open your wallet wide........
The car has a gem engine in it.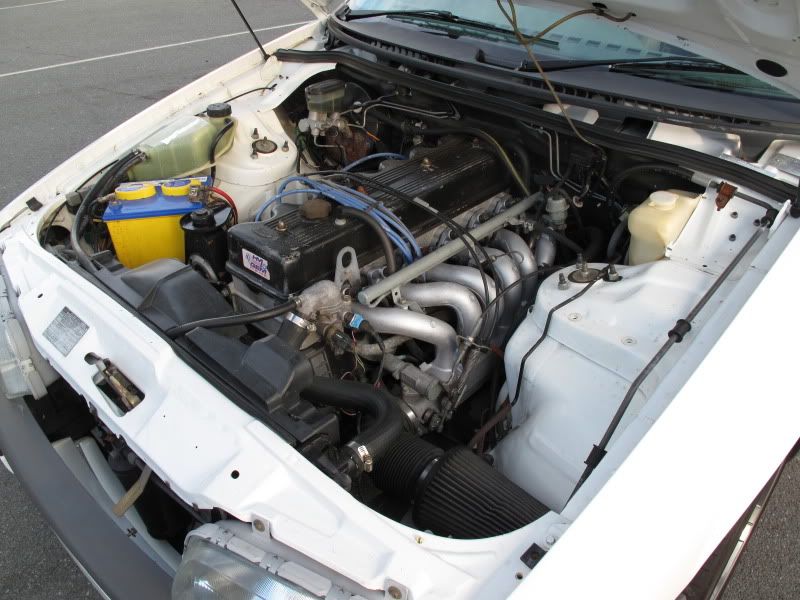 I will do a compression check, but it seems under powered.
The reason I want to do it in two stages is to get it turbo'd asap then save for stage two whilst driving it.
I like the idea of the C4. Where would I source the bell housing? and who could do me a convertor?
3spd is fine, it won't be daily driven and it's currently 3spd.