cjh wrote:
This is XR6 height, and the genuine Ford mud spats hit/scrape on the speed bumps at work and some shopping centres.
Those tyres are 25mm more in diameter than the stock ones....235/60R15 vs 205/65R15.
It handles like a train on rails too, though due to other suspension mods.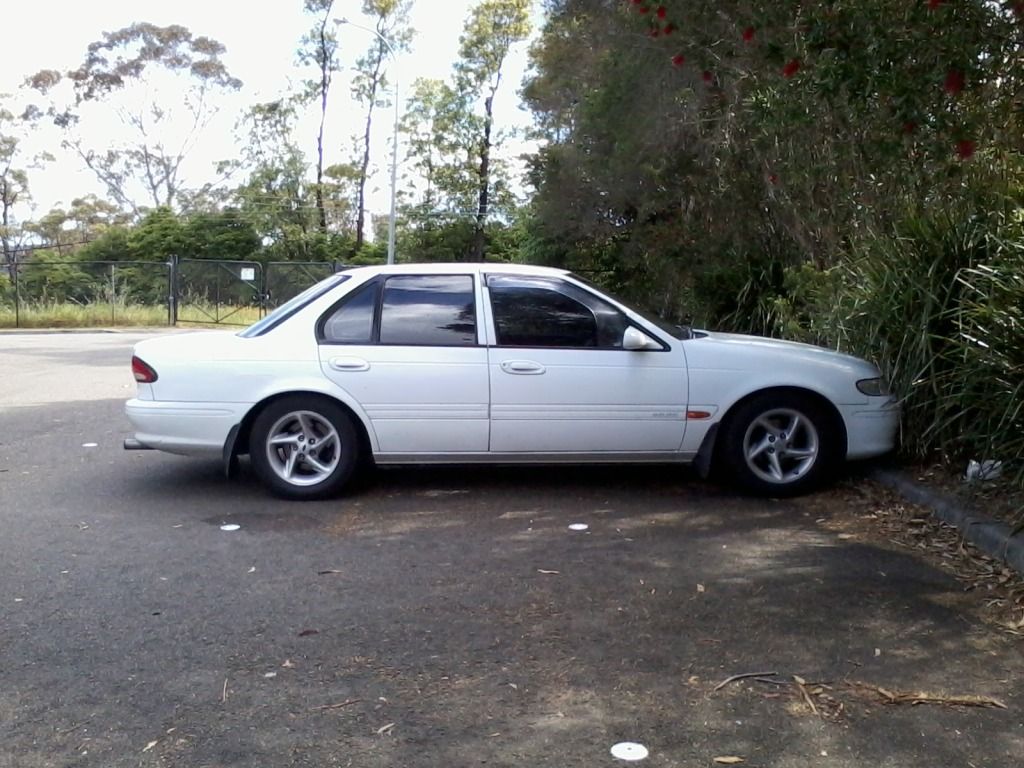 That was mine on xr spec's with sharkfins. I was running I think 215/65r15's on it at the time and have now changed to xr spec tyre size ( think 225/50's?) making it a tad lower than the pic. Ive taken the mud guards off as they scrapped all the time and she still scrapes out from time to time. Handles like its on rails like cjh said too.
Unless you wan to dread every carpark, bump in the road, speed hump or anything thats not dead flat Id just go the xr spec lows personally. Ive had dumped cars before and let me tell you, it gets old after a while due to the scraping.