Hey guys, sorry its been a while.... but the update is as follows
A week before christmas i got myself my present of a 2.5" single xforce Catback Exhaust with the twin 3" tip to finish it off
i was given a great deal at $400 for the system and installation which i was very happy about xD after the guy installed it he turned around and said not to tell any of my friends i got it for that cause he couldnt do it the same price for them haha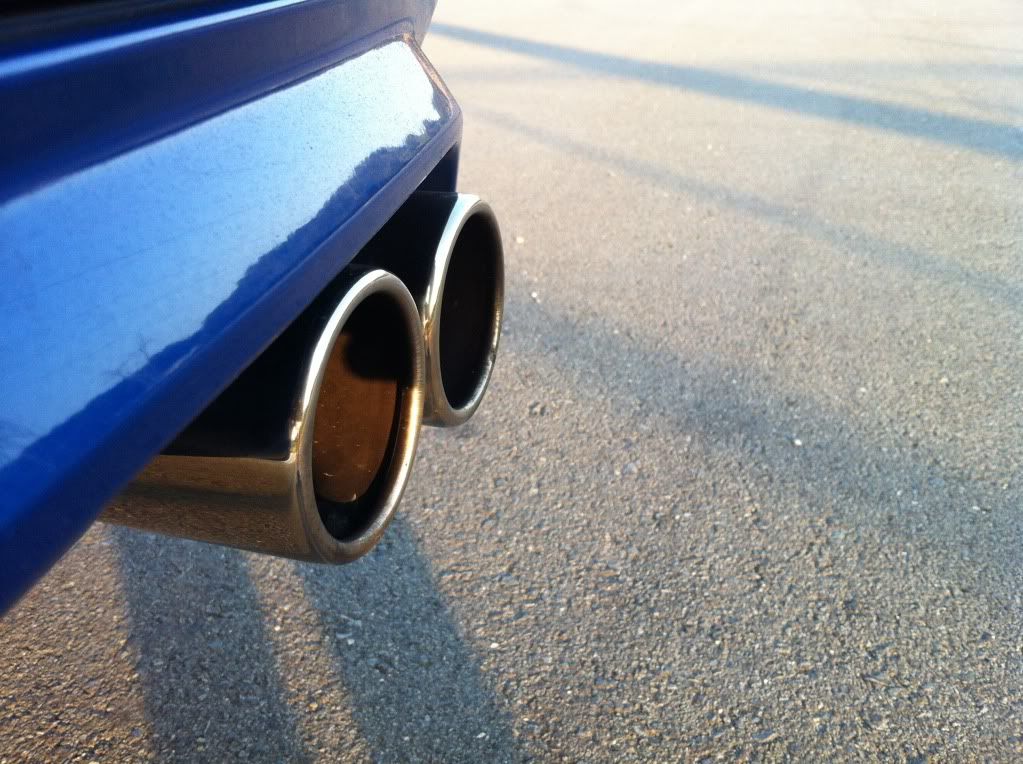 i was very happy with how it sounded even after he started it up the first time but now it just sounds better and better
i will try and get a video link up over the next week!!
For Christmas i got a nice little gift from dad to give that extra touch as you open your door to remind you your driving pure beauty xD cheers Dad
So anyways the final update is that i put in a triple gauge holder which i bought off ebay just after new years which gives the interior a more cokpit kind of feeling as everywhere u look theres readings of something
haha i settled with Oil Pressure, Water Temp, and Volts!! Here it is...
Well thats the update for the past 2 months
hope you all had a safe and relaxing christmas and new years and looking forward to seeing some more nice cars this year
Cheers Cam
_________________
05 ba xr6 mkII

Mods: Re-spray, Interior LEDS, K&N air filter, 20" versus rims, SuperLow King springs all round, Monroe Gt shortened rear shocks, 2.5" XFORCE Catback mild steel exhaust with twin 3" tips

The Garage: http://www.fordmods.com/viewtopic.php?f=53&t=106741