KWIKXR's 8 year (and counting) mod of his Fairmont has inspired me to share my own project, "Falcon 2 Raptor", with everyone. Hopefully, someone will learn something from my journey; maybe avoid some of the pitfalls; and maybe even be inspired to pick up the tools themselves.
A bit of background: my first car was an XB GS. Over the years, I have restored an absolute smorgasbord of beautiful cars: 5 XB Hardtops, a HQ and a HZ Monaro, 3 Mustangs, 2 Corvettes, a '67 Camaro on av gas, the list goes on. Back then, you could pick up these cars for under $5K. I had a guy who sold me his Hardtop contact me last year and offer me $80K to get his car back. Broke my heart to tell him that his car now calls the good ol' US of A home as a Mad Max replica.
Then along came the wife, the mortgage, and the kids. These things force most of us to give up our projects - at least in the short to medium term. Anyhow, the kids are a bit older now, the mortgage is manageable, and sure enough, the resto bug is back. This time; however, I want to do something completely different. I was watching YouTube videos a couple of weeks ago and I stumbled on this little beauty:
https://m.youtube.com/watch?v=giuJhqyDaFE
Now, I belong to the old "there ain't no substitute for cubic inches" school of thought, but there was something about the whistle of the Raptor that caught my imagination. So I started doing a bit of research, and that was when I happened upon KWIKXR's 109 page FordMods garage forum carefully and meticulously detailing every up and down in his 8 year journey. Yes, I read the whole thing!
Last week, a 1995 EF GLi came up for sale locally. Below is the ad as it appeared on Gumtree: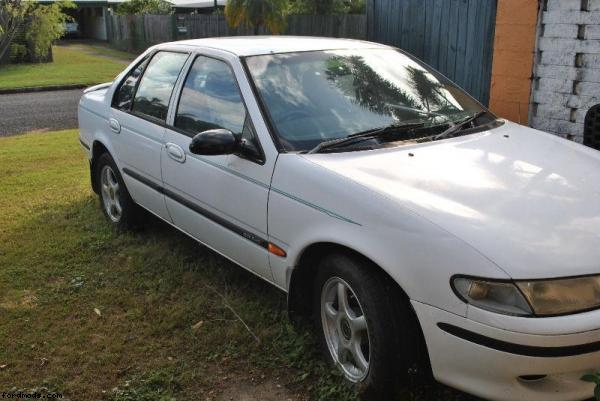 needs rear brakes/head liner needs putting up/two windows tint removed then is ready for rwc
this is a solid car no oil leeks straight body interior good will need new battery as has sat for month or so..Urgent sale will except any reasonable offers you have to remove!!!! Also has viper mags and all round good tyres
I didn't haggle over the price, and $300 later the bomb was being unloaded at my place.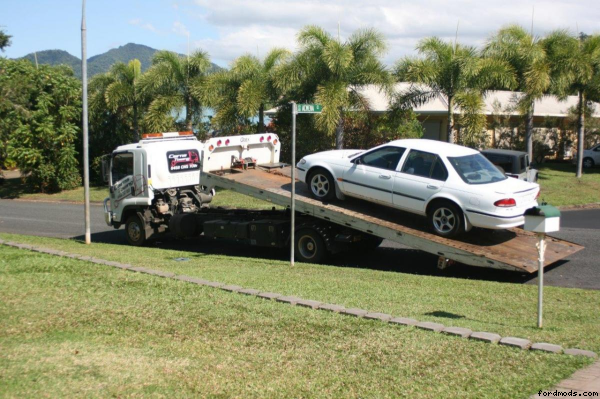 The algae and the rodent poo was complimentary. The actuators hammer like crazy. But the body is very straight, the windscreen is new, the interior is excellent (apart from the rodent damage to the rear seat), the engine runs strong and sweet despite the oil looking more like tar than amber fluid.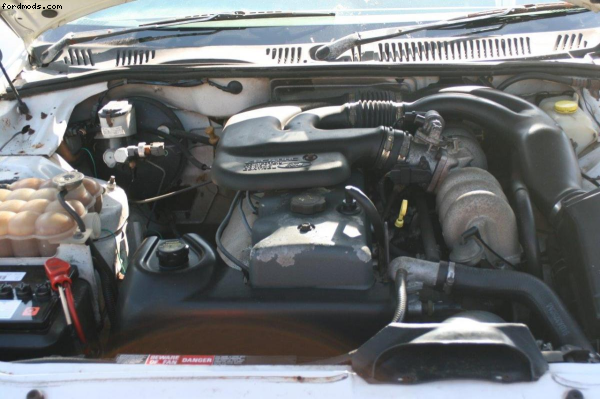 Step 1. Strip the interior completely, replace the broken side mirror, replace the actuators. Actually, if anyone has ever removed the SmartLock system, I'd like to know what's involved. Replace the oil, filters and coolant.
Luckily, a nice bloke is parting out an EL just up the road. $70 later, I have all the parts that I need. The guy even pulled them out for me. Some people are just really nice and genuine.
So here I am: my eldest and I start tomorrow. Wish us luck and check on our progress regularly.
PS: I don't really want or need cruise control. Does anyone know what's involved it removing it?
Last edited by tarzandaddyman on Tue Aug 26, 2014 12:59 pm, edited 3 times in total.