HI guys, it's been a while since Ive been on here. I thought Id share my newest addition.
its a 12/03 BA XT. Got it for $4,500 about 8 months ago, completely stock standard complete with ugly TJM FPB. it had 296,000km on it when i got it, now in 307,000 and still going strong.
anyway, theres not much to say about it as I havent done anything to it... yet. (with the exception of the XX numberplates.)
So heres some pics.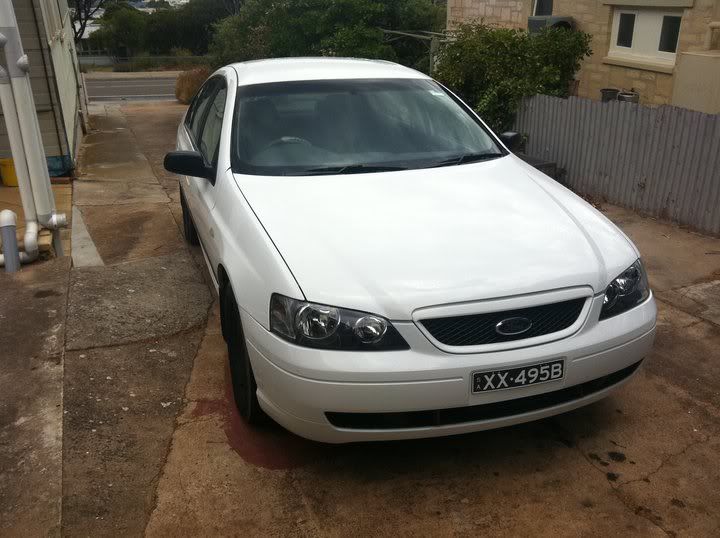 _________________
11/93 ED OPT20 GLi | Full Boat Spec
Last edited by alfy on Thu Dec 27, 2012 8:09 pm, edited 1 time in total.