hey fellas, thought i would post up my ride for the hell of it.
GENERAL
MAKE: Ford
MODEL: EL Fairmont Ghia
YEAR: Sep 1997
COLOUR: N9 Navy Blue
MECHANICAL
ENGINE: 4.0 Tickford inline 6
TRANSMISSION: 4 Speed Auto
DIFFERENTIAL: 3.45 LSD
BRAKES: Standard
SUSPENSION: King Superlows
EXHAUST: Motavator Extractors, 2.5'' X-Force Exhaust
STYLING
WHEELS/TYRES: 17'' Speedy Longchamps, 235/45 Supercat Tyres
INTERIOR: Standard
EXTERIOR: NL Fairlane side indicators, NL Fairlane cornering lights
IN CAR ENTERTAINMENT: Pioneer DEH-P7700MP H/U, Factory Premuim Sound
OTHER
FUTURE PLANS: Manual, CMS 3 Head and Cam, New Seats, Respray, Tickford Bodykit, New Sound System.
MONEY SPENT SO FAR: about $3,000 (on repairs lol)
CREDITS/THANKS:
bought it back in march 2008 for $8,000, probably a bit too much but it was kind of love at first sight.
anyway, 2 weeks later, it started pinging under acceleration, and misfiring at high revs. hmm, this was strange i thought. dizzy was fine, coil was fine, all the leads were fine. the next day, the auxillary shaft decided it would strip its teeth.
the old one was just as shiny as the new one, this confused us a bit. found out it hadnt been done properly 35,000km beforehand, and it had been misaligned with the dizzy drive cog. so a couple of teeth eventually shaved thin enough to snap off... and ended up in the sump, which was then sucked up by the oil pump, which promptly seized.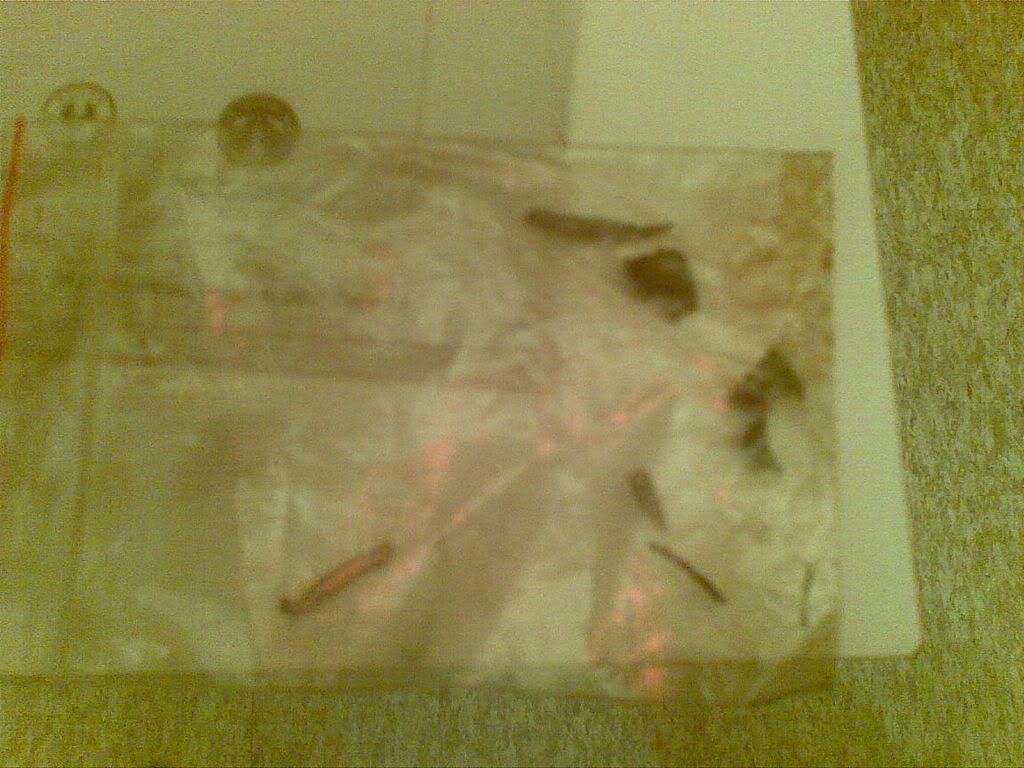 thats what we found in the oil pickup screen.
anyway, that was all fixed, along with a new timing chain, whith was also half rooted.
and basically this is how it is today: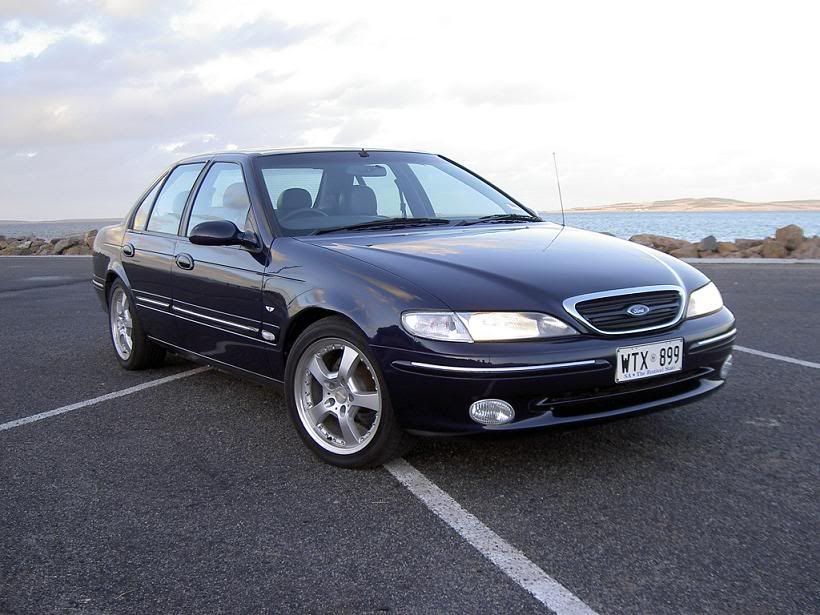 So yeah, thats about it for the moment. i shall post updates and new pics whenever i get the chance to.
_________________
11/93 ED OPT20 GLi | Full Boat Spec
Last edited by alfy on Sun Sep 20, 2009 3:17 pm, edited 14 times in total.