soo ..... i tried fitting the pcm/icc/etc from my parts car [BA]. no problems with it .... till i went for a drive
no speedo so limp home mode
sooo removed fitted parts [except for the column] & found the icc wiring plug on the right had broken it's clip
. i ended up having to cut the plug off to get the icc out.
so went & found another plug, so cut it off & went home thinking you bewdy! . . . . one needed wire short
. caught up with a local parts supplier i know & he let me have a plug from a car he was wrecking. it ended up having 3 extra wires
. we also chatted about the limp home mode.
repaired the damage caused [all wires soldered & heat shrink fitted] & changed the icc cover with the one used in the swap as all buttons appeared to work [unlike the original]. i then refitted the original pcm/icc/bem [after having the chat i decided might be best to refit them], however it was no go as car was now unable to be started. so out with the computer/forscan with a pats/reset done. car now has two sets of working keys which is good as car only came with the one.
i also fitted a XR cluster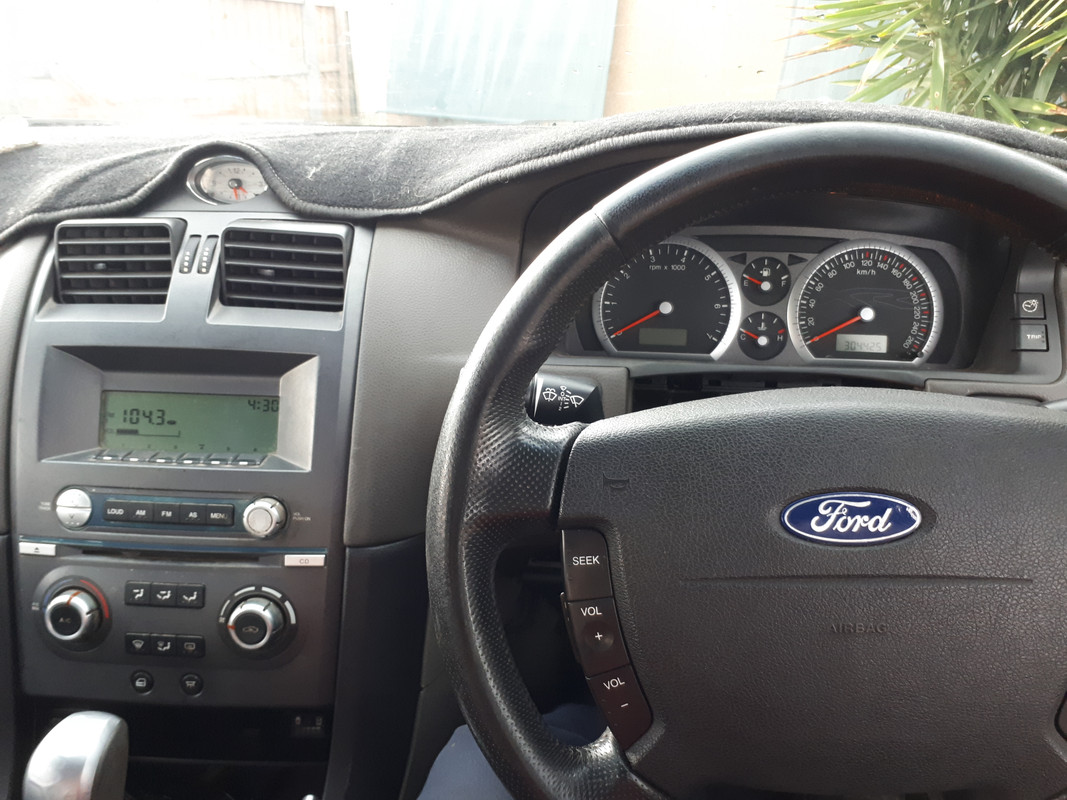 cluster does not seem to have the traction control light on the right as per original cluster?
also when i was checking the car with forscan it shows the parts car as a 2004 with the pcm also as a 2004. however the wagooon shows up as a 2003 with a pcm showing 2006
was this the cause of the limp home mode??
cheers