Finally received the 4490's and installed them the other day...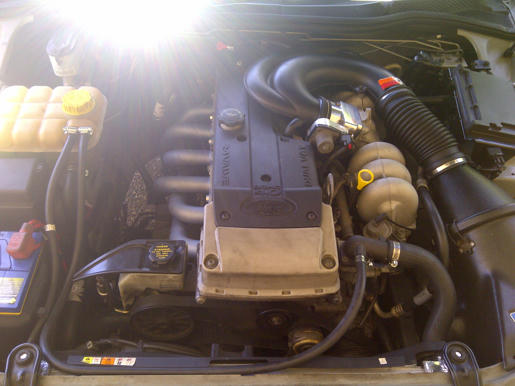 I was a little bit surprized that it changed the exhaust note, didn't expect that much of a difference.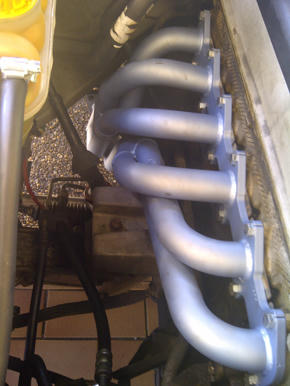 They have twisted the exhaust a smidge so I will have to cut out some more of the rear bar but apart from that I have no complaints.
So far I have put the following parts into the car,
Alloy Radiator
Radiator Hoses/Heater Hoses
Thermo Fan
Thermostat
Power Steering Hose
Fuel Filter
Growler Air Intake
SS Inductions 75mm Throttle Body
Pacemaker 4490's
Venom 100cpsi Hybrid Cat 2.5inch into 3inch
XForce Twin 2.5inch Exhuast System
30mm Whiteline Front Sway Bar
Whiteline Adjustable Front Sway Bar Links
22mm Whiteline Adjustable Rear Sway Bar
SL King Springs Front and Rear
Lowerd Monroe GT Sport Shocks Front and Rear
Super Pro Bushes for the Front End Upper and Lower Control Arm's
BA XR6 MK II Wheels
BA XR6 Leather Steering Wheel
BA XR6 Cup Holder
BA XR6 Sports Pedals
The next thing will be a fluid\filter change on the Auto Trans, then Slotted Front Brake Rotors and Bendix Pads.
After all of that it will be off for a tune in the new year.
Then we see how long it takes for something to frig up.