Decided to paint the crankcase cover(if that's what its called) and took some pictures of the cars rude bits.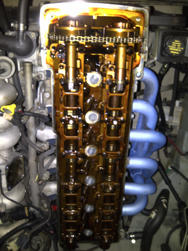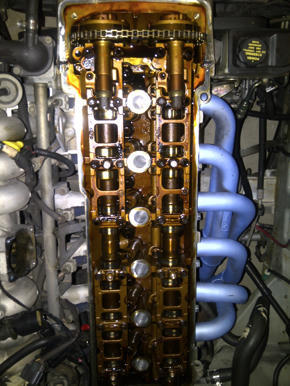 When I was done sanding, everything in the shed was covered in dust haha.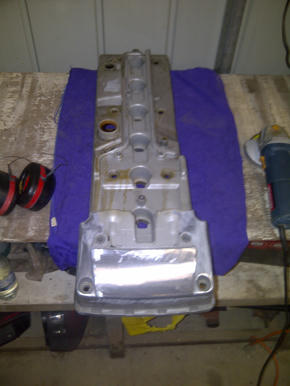 Then it was painted, I ended up going with a cherry red instead of gloss black.
I tried it with both but choose the red.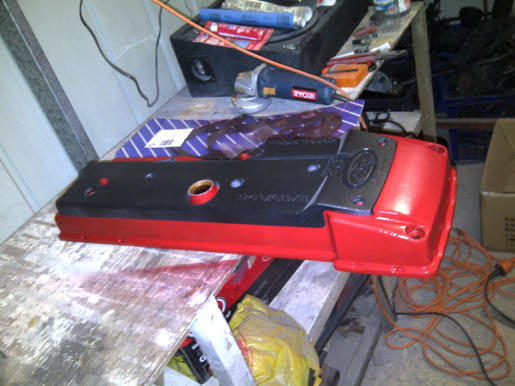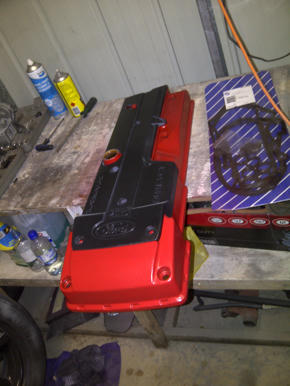 Then it was put back together.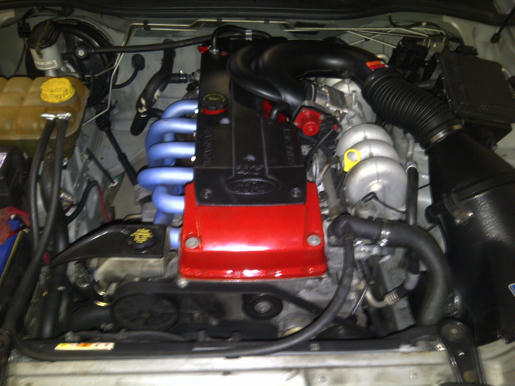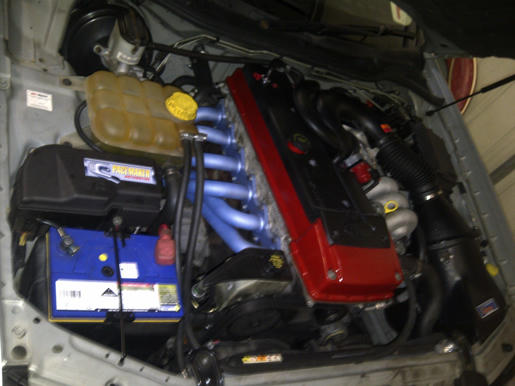 And that's how it looks now, All seals were replaced as well, Checked coils and plugs and they are fine maybe running a little hot but should be fine now.
On another note I was driving to work yesterday morning and the first exhaust flange broke loose from the Cat Flange.
I think the bolt sheared itself or unscrewed itself and just fell out and one was left hanging. Bought some new bolts and LOCKTIGHT and spent an hour in the sun fixing it in a Coles car park... Fun.
Probably going to get a new flange welded onto the exhaust side as it doesn't quite match the one on the cat.
Also trying to install white line rear bump stops and f**k me its a tight fit wouldn't mind knowing if there was a trick to it.
I also did an oil filter and oil change which the car loved.
I love rainy weekends haha so productive.