Hi Guys I thought I would update you on the new car, yerp wrote another car off. not even going to tell you what happened because you wouldn't believe me anyway.
Anyway so my last car I had a BA fairlane ghia mk2 ex cab, which I had done alot of work to. Custom paint, bodykit, Custom Projected headlights, full custom exhaust blah blah blah.
Did the paint work with a mate in my garage, alot of time and tears but we move on(still havn't)
anyway this was it.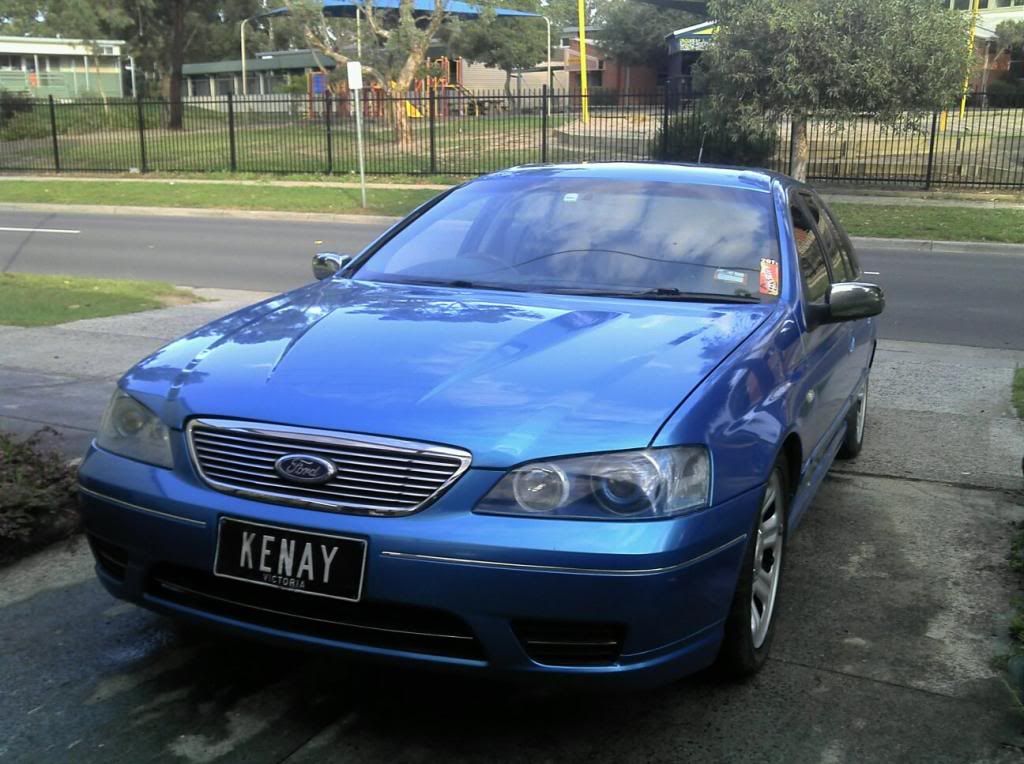 onto the new car.
Here's a bit of a background story….
Since I was 6 years old (when I could actually start to notice and understand cars), I have been dreaming about one day owning a V8 ford..
I will never forget the day I heard my first V8 in person, well from what I can remember.
My Dad and I headed out one Saturday morning after our monthly father/son haircut, to look at a rusty old POS Ford Fairlane. Dad raved about this car the whole trip from Frankston to Oakliegh. For you 'non VIC' folks this trip takes maybe 30 mins. But, being a kid everything takes ages.
Anyway we rock up to this guy's house where this brown looking tank was sitting out the front, I thought to myself that looks yuck, being 6 years old I didn't know how to say "are you out of your ******* mind!" We had a look around for a bit, pulling off mountains of leaves and clearing spiderwebs. After a while I started to imagine what it would look restored. I think this is where the mod gods were talking to me .
After a while Dad asked if it ran, sure enough it did. The guy handed Dad the keys, and he started it…
….
….
I have never ever heard anything so magical in my life, the sound of a 302 Cleveland roaring into life.. It was that sound that has stuck with me, in my head, everyday wanting to hear it again and again.
So it was only fitting that now I have a good, stable job and no debt it was time to buy one.
I had been searching for around 2 months, looking on ebay, carsales and car-yards. I thought I was never going to find anything, they were either out of my price range, in bad condition or had already been purchased - until a car I had been looking at for 3 weeks had been dropped from $12,500 to $9000 for a long weekend special! Only problem was this car was in Canberra and I didn't have the time to organize someone to look at it, I sent the dealership an email hoping they would get mine before anyone else, They did .
I spoke to the salesman for about an hour on the phone going over every nook and cranny on the car, with him holding the phone to the engine so I could hear for strange noises. I straight away put a deposit on it and paid for it a week later (had to wait for the roady to be completed before I could purchase).
Once all the $ were sorted out Whoosha helped me organize getting the car transported from ACT to my work , funny that Nudge and Whoosha got to see it before me.
Story time over onto the car..
2003 Fairlane Ghia
Blue Pearl
Black leather
148,000klms
5.4l 3v V8
since owning the car I've done the following Mods.
3.5" stainless steel CAI
custom BF cobra exhaust
lowered on king SL fronts & SSL rear
Blue LED clock
Onyx black ICC facia
The day I got it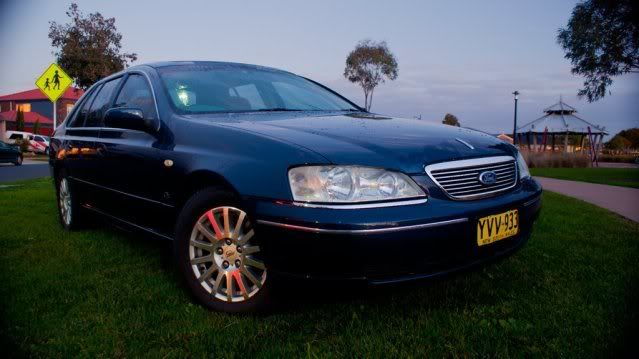 Lowered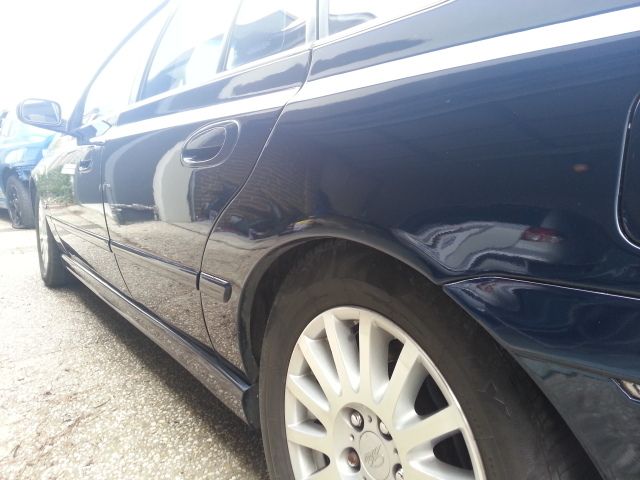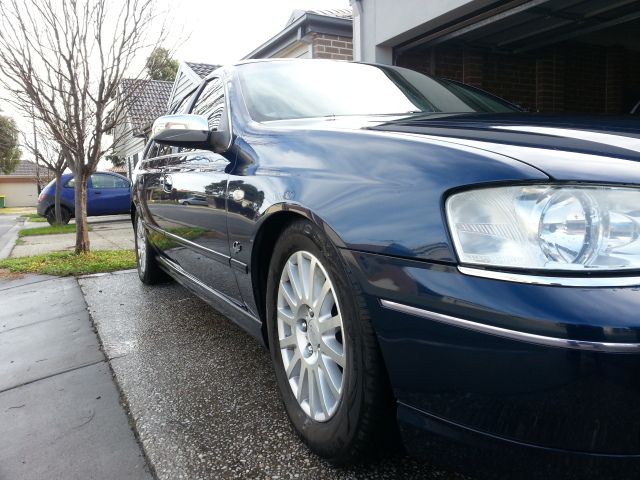 Saying goodbye to an old friend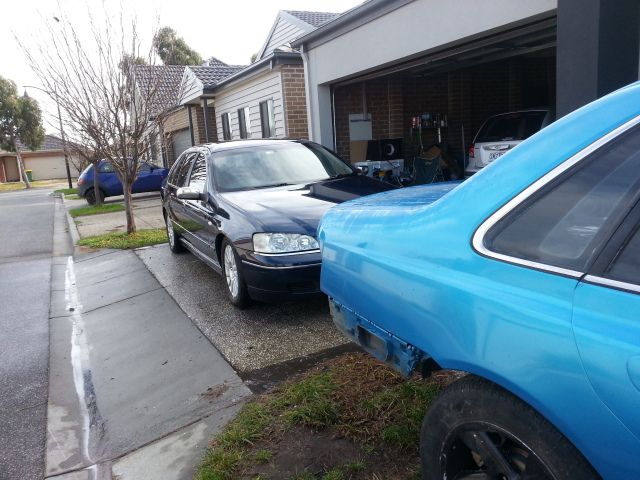 Fitting the exhaust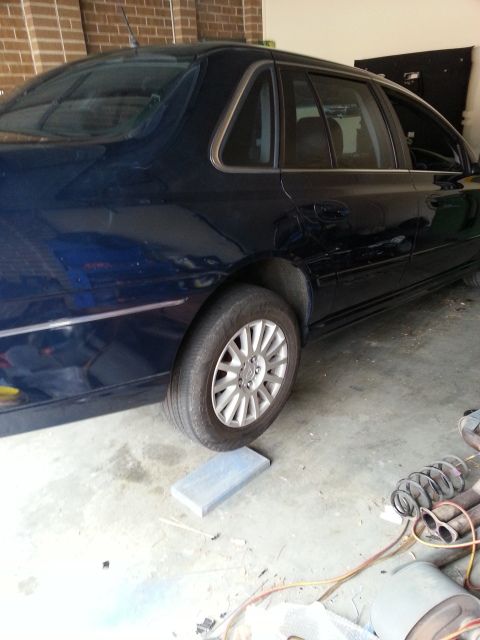 Interior
fitted up new shoes, from what I know they are bf gt-p..correct me if I'm wrong.
Modified the cobra exhaust(again) with the deletion of the rear mufflers and putting the tips further up into the bumper.
http://i180.photobucket.com/albums/x34/ ... 42edit.jpg
http://i180.photobucket.com/albums/x34/ ... 4_edit.jpg
Painted the cluster and fitted blue SM LED's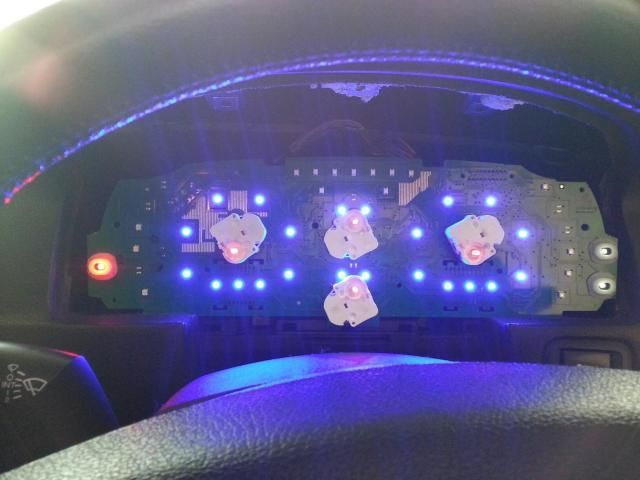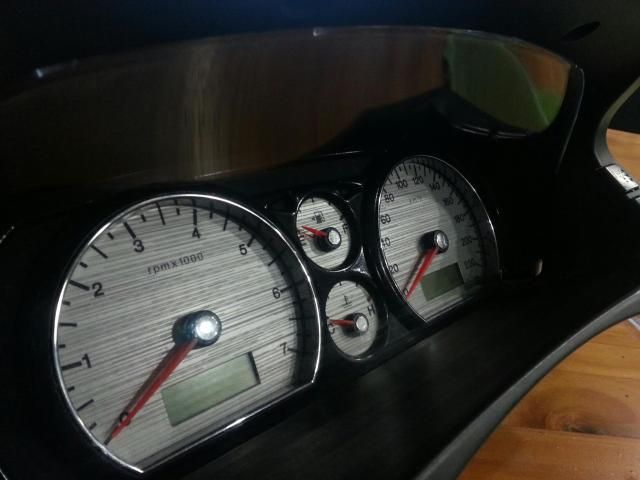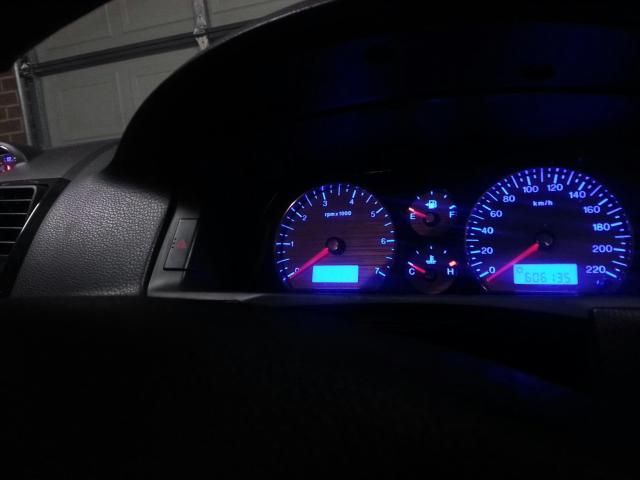 Present day