Firstly, this has had no where near the mods as some here including my ED Fairmont but it is a work in progress.
Bought it back in December 2006 after trading in our VY SV8. This car was a gun, but had a few problems
I was looking at a BA Fairmont 3V but the dealer was a clown. I drove down the road and found my XR8. Pretty much nil options other than the XR mats but had a 6 speed manual. Took it for a test drive and bought it.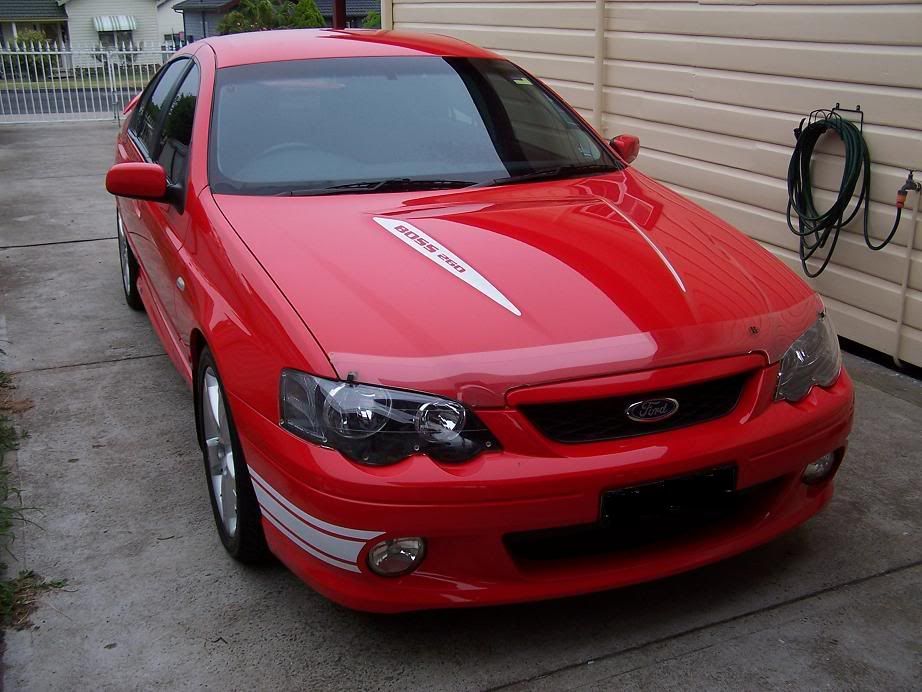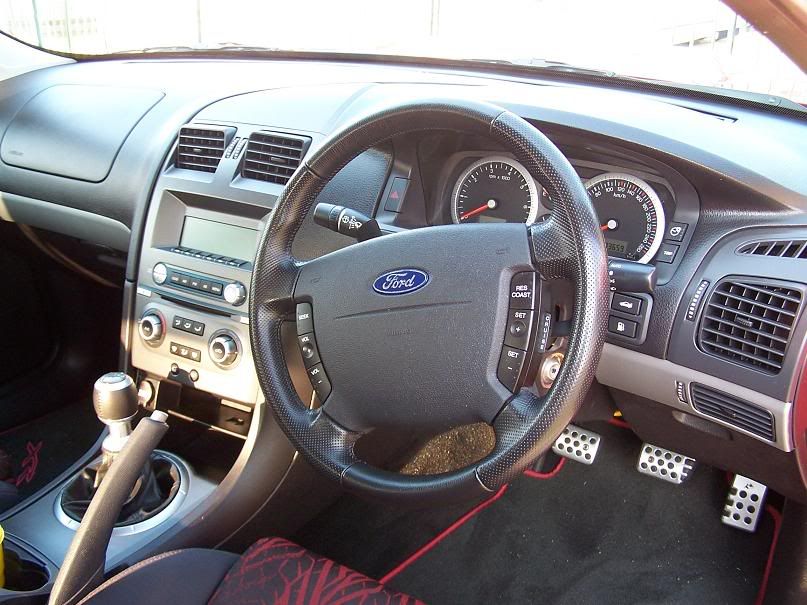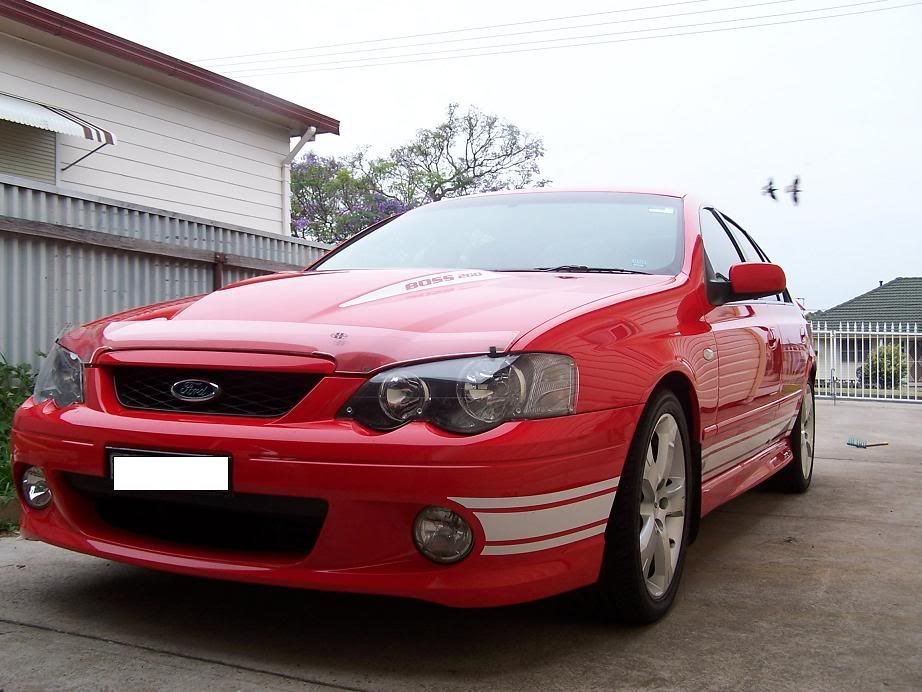 Yes, it already came with the BF GT stripes. I didn't like them at first but they've since grown on me, especially white on red. I needed to do a few things to it. Firstly I fabricated a DIY CAI for a real throaty growl.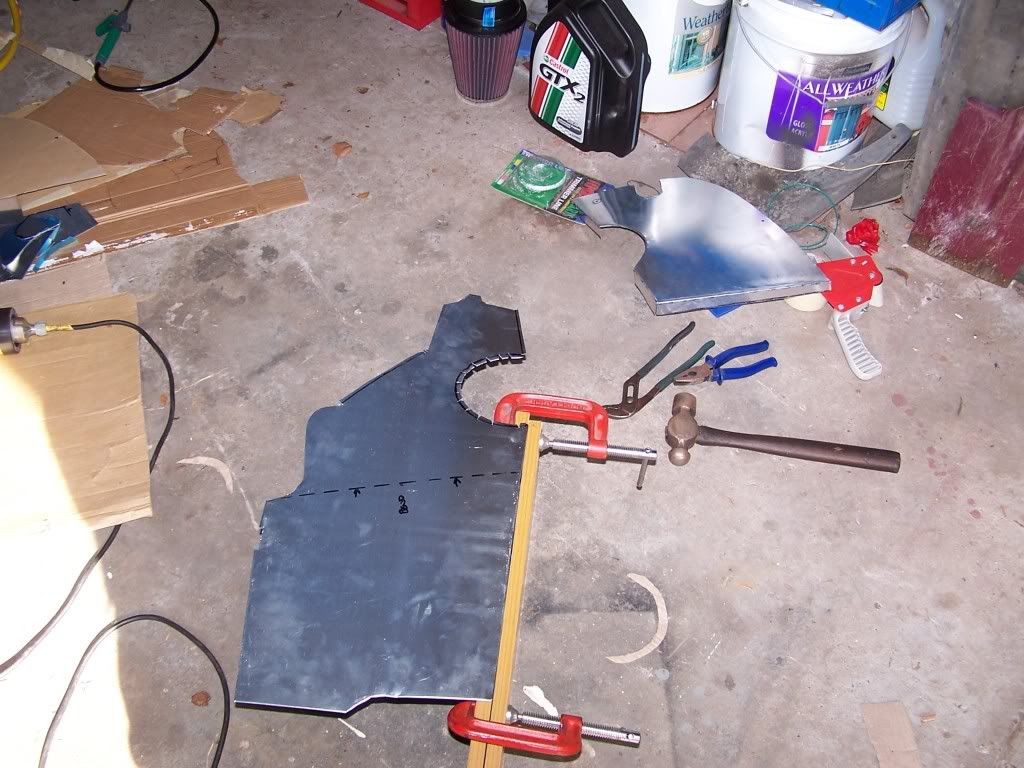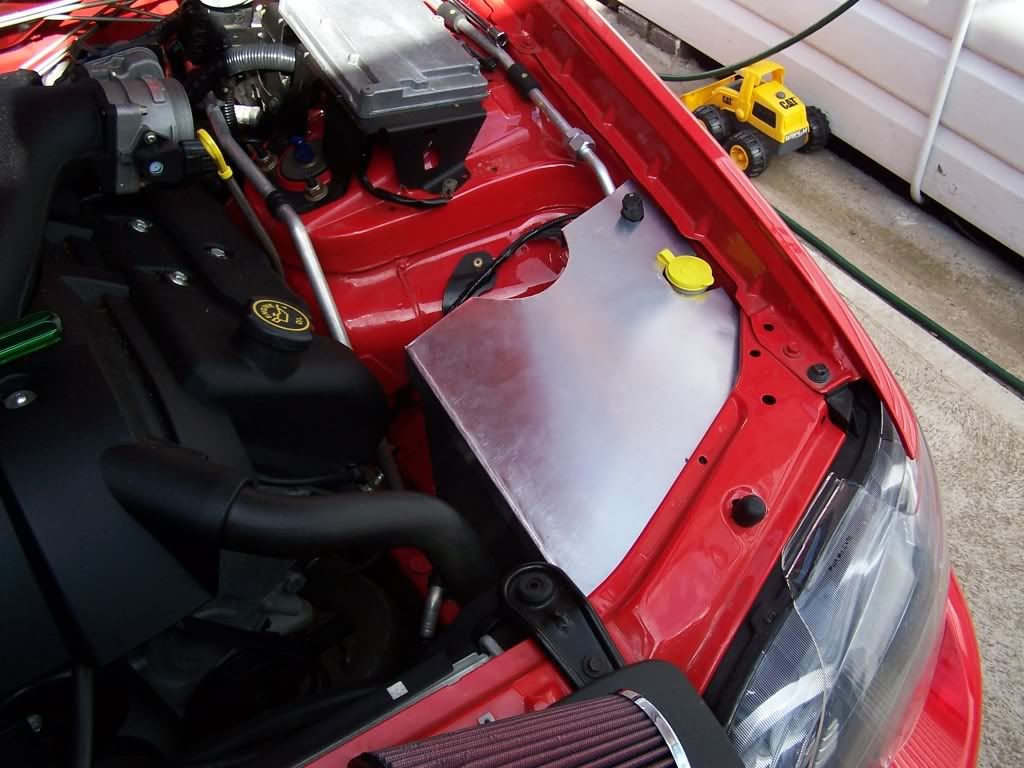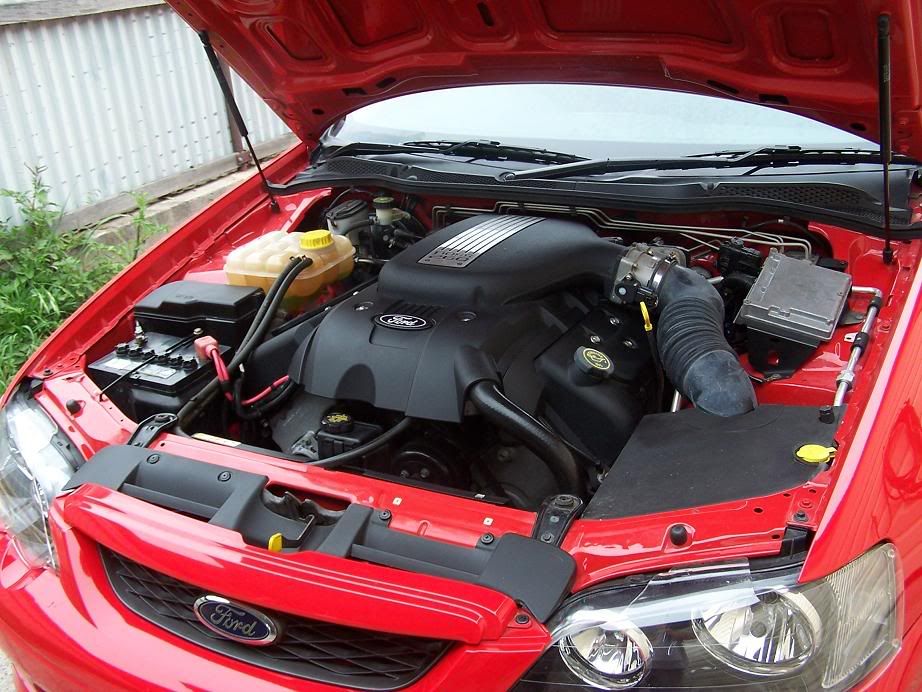 Yes, I rode the clutch a bit on this one
[youtube]http://www.youtube.com/watch?v=fM_cnUx4ibk[/youtube]
Anyway, with the CAI done, I needed some sound coming from the other end of the car. I initially bought a Berklee twin 2.5" after hearing a youtube video. I was very disappointed. It sounded no better than the stock and it set me back $500. I had the rear muffler chopped and it sounded worse! A fuel injected diggeridoo that had massive drone. I bought a XForce rear section and fixed the problem straight away!
[youtube]http://www.youtube.com/watch?v=ujFfWQGLdz0[/youtube]
After this, I built and fitted a pre-amp so that I have a powered AUX input for my MP3 player. Sorry no photos.
I found a set of pacemakers off a bloke who blew his motor up. I had them bead blasted by my brother and then I painted them in high temp paint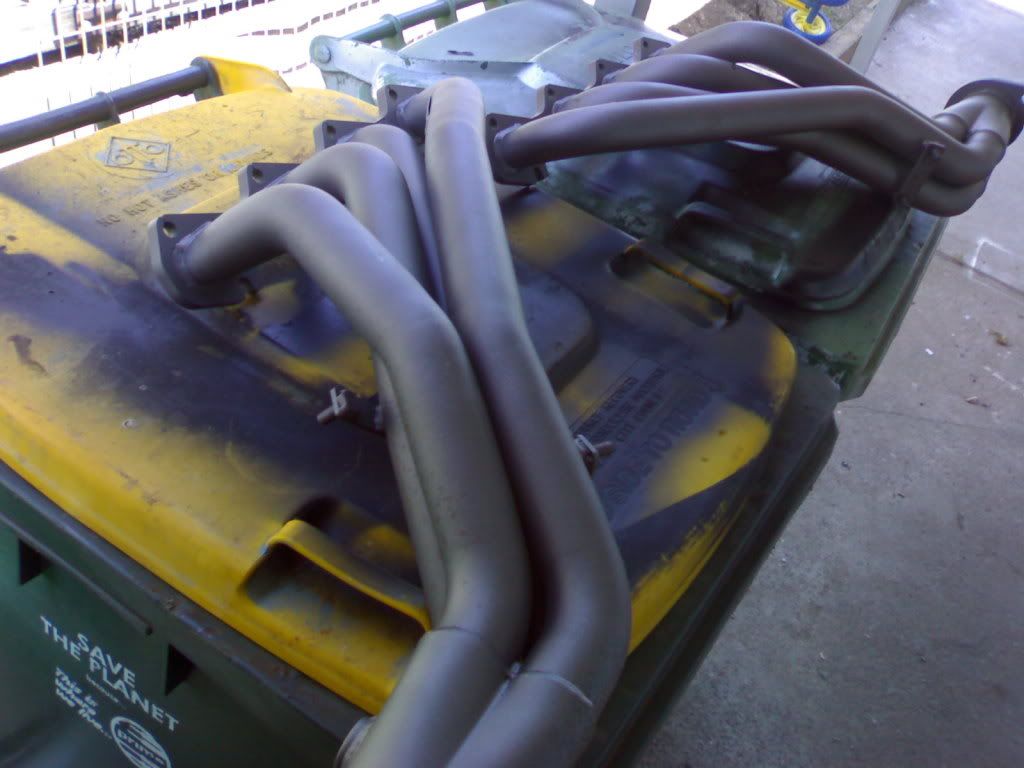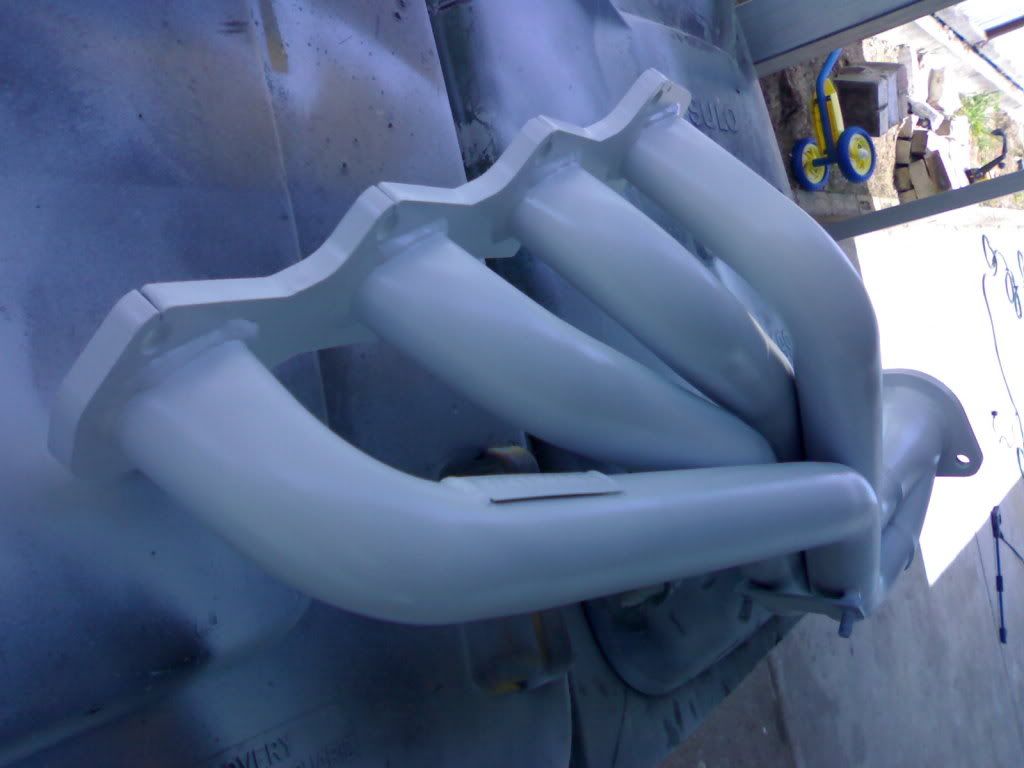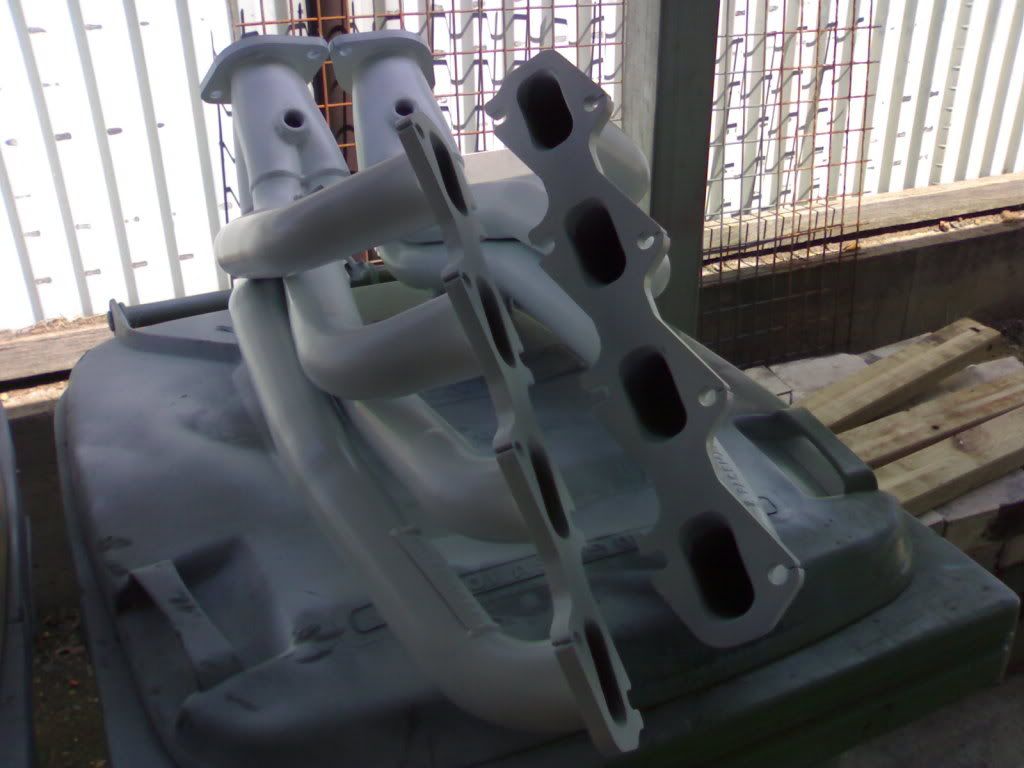 And then came time to fit them. I have to say that all the talk that I've heard about fitting extractors to a Boss V8 is negative. I made a few custom tools and got to work. Much easier to fit than pacemakers to a VR V8 and after doing it, I can confidently say that alot of the banter about fitting these is mostly hearsay and 2nd hand information. In other words, they have no idea what they are talking about!!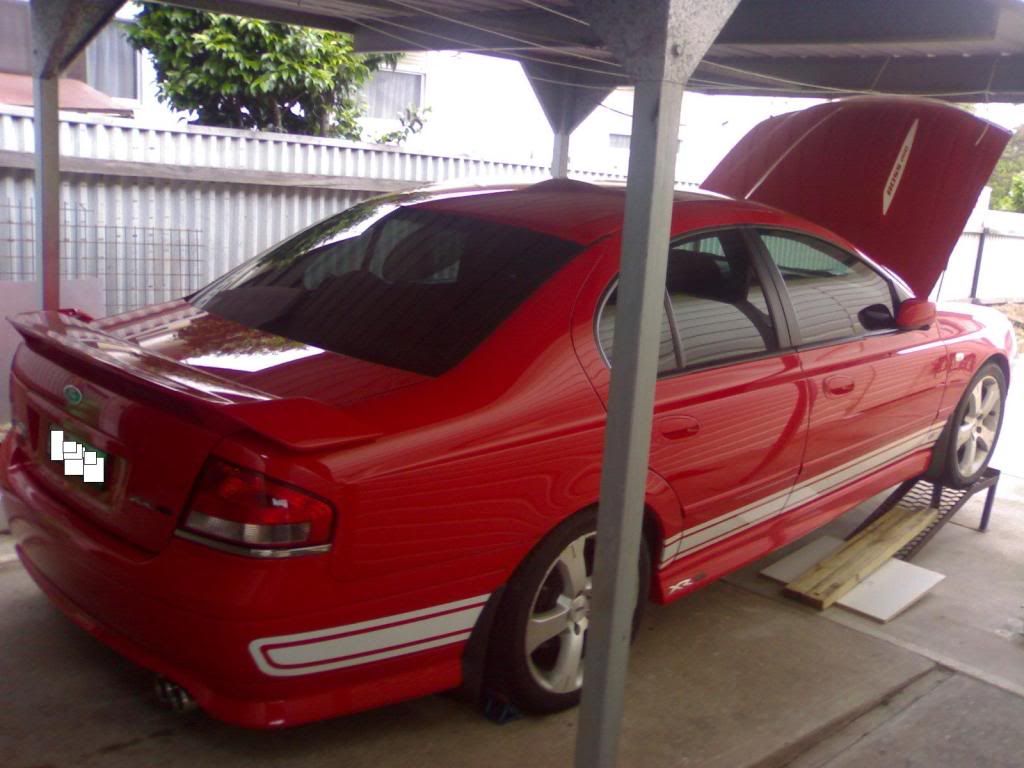 I had one injury. I squashed my thumb between the cat and Y pipe flanges when I slid the middle exhaust section forward. A dirty big blood blister.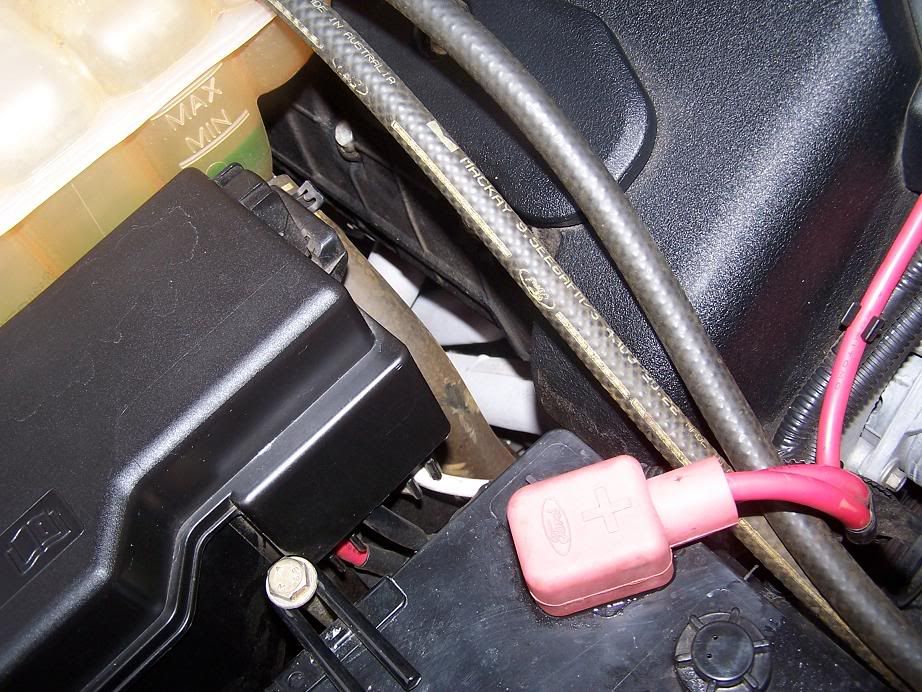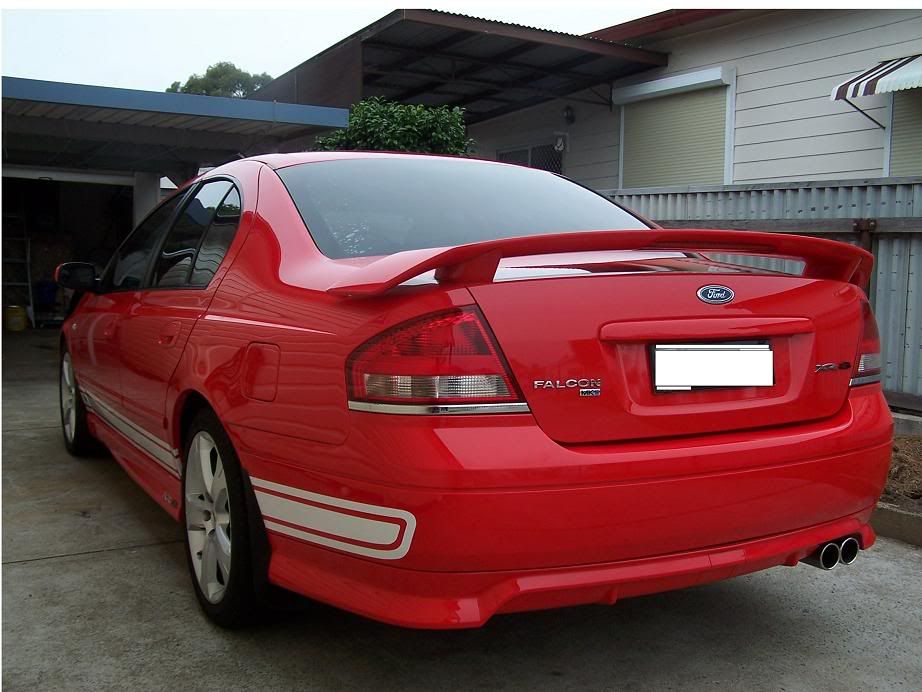 Next thing coming up will be a flash tune. Sometime within the 1st quarter of next year I will be installing a GT ICC with the colour TFT screen so I can then install a car computer. I'm in the planning stages now and already have the sat nav software, the front end(Centrafuse 2.0) and a shopping list. Looking at something like a mini ATX size so I can mount it under the parcel shelf where the factory sat nav sits. I will be able to have WiFi internet, my complete collection of MP3s, sat nav, TV, DVDs, bluetooth for our mobiles, emails and ECU real time data connection just to name a few, all at my fingertips.