Ok today I had free time so I started on some little ideas I had for the car.
So I have a sticker on the top of the front window and a little sticker on the tail gate to replace the factory badges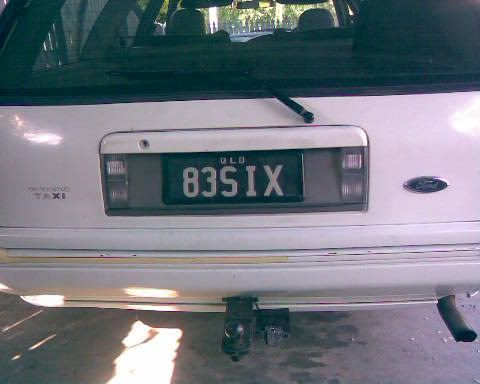 Then I started painting my side moulds. I have only done one side so far and still need to tidy it up.
Now before anyone asks why? The way I see it, the car is an ex cab so why try hide the fact and just make a nice taxi themed car