My lastes project is a 1997 EL wagon. My grand father lent me the money to get it 6 months ahead of time with 1 condition, NO MODS. To late. Anyways The car left the factory in full taxi spec but was never used as a full time taxi. The car was owned by black and white cabs and was used mainly by them as a curtosy car hence it has only 400 000 ks on the clock and runs awesome on both fuel and gas.
Body wise the car was all original except for the front guards, but after having the car check we found it wasnt due to a big crash as all the internal structure on the front is all undamaged and original.
The plans for this car are:
Venom front bar (fitted)
Toyota bonnet scoop (fitted)
Slotted front brakes
Black,grey and blue interior (started)
EL xr 16 inch wheels (waiting on tyres)
Full stereo
Custom venom side skirts and rear bar (12 to 18 months time)
EL xr6 motor with shaved head, port and polish and bigger cam (have the motor but no mods yet)
Sports exhaust and extractors
Lowering (possibley only an inch)
All the little tidy up bits to get it registed (ball joints)
Plus much much more
Oh and the car need to be tidy and little stuff done within the next 2 weeks as my sedan expires on the 16th and this needs to be on the road prior to the 16th. Once the wagon is on the road and the sedan is off the road I will start getting stuck in to all the non essential stuff I want to do.
Pics:
Day I got it (28/11/2009)
Day after I got it (29/11/2009)
As it sits now (01/12/2009)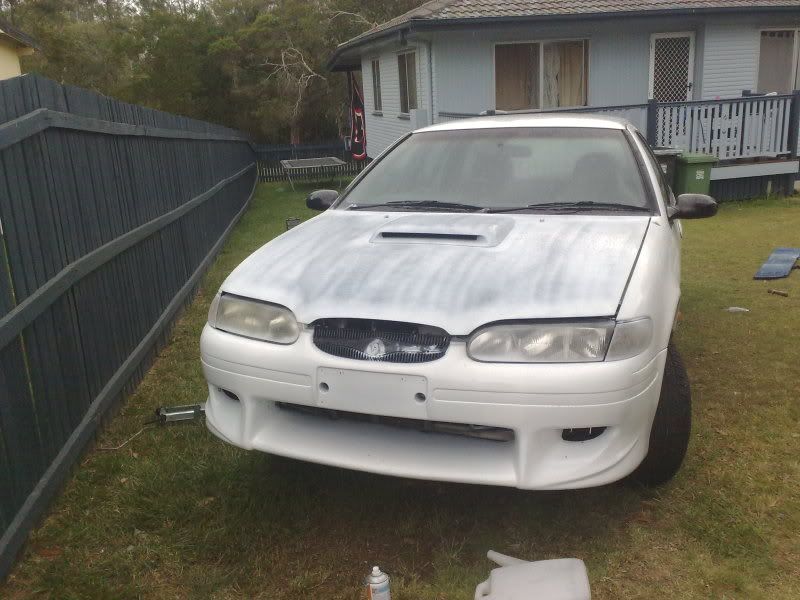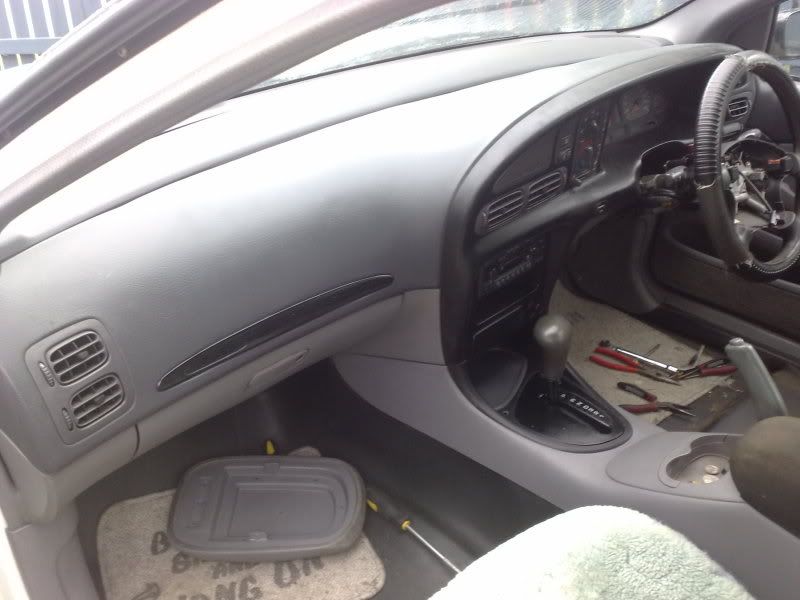 Oh and by the way due to the short time frame the front end paint is just from a pressure pack to make it look tidier then it did.
So 4 days down and 15 left. Not bad for $1400 so far
Last edited by spac on Sun Dec 19, 2010 4:29 pm, edited 2 times in total.