hey guys my names Gareth i have been using these forums fro a while just gathering information thought i would post up what i have been tinkering with
1998 XH II falcon
Engine: bottom end is standard for now (Spool rods and CP pistons are on next order list)
Ported and polished AU head, with Surecam and crow double valve springs.
Factory T5 (just holding on) will be replaced with Powerglide most likely
NPC 10.5inch clutch with billet flywheel
3.89 Diff with buggered LSD
Turbo Gear: Ball bearing Garrett GT3582 with a 1.06 rear housing, Turbosmart 48mm gate run straight of rear housing. Tuned Length Turbo manifold made by justa6 from boostedfalcon.net, Turbosmart Eboost EBC, Turbosmart Vee port BOV
Fuel system:Deatsch werks 300lph fuel pump, Turbosmart FPR800, Seimens 60lb injectors
all controlled by a microtech lt10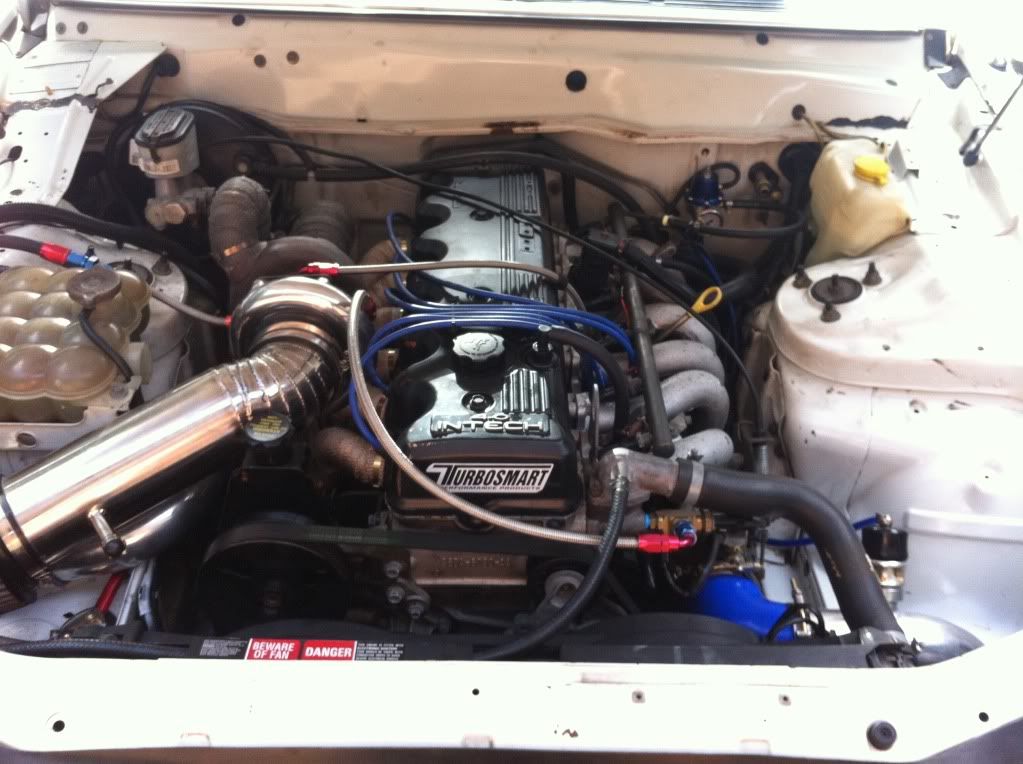 engine bay is in need of a tidy up
Car was tuned by Matt spry from P.I.T.S to the tune of 317kw on 12psi
_________________
XH falcon, GT3582, tuned length manifold, turbosmart 48mm gate, 3inch stainless exhaust, Ported head, Custom grind surecam, turbosmart fpr800, deatch werks 300lph fuel pump, siemens 60lb injectors. Turbo smart vee port BOV. microtech lt10.