Thought i might as well right up a build of my EA so here it is. This thread should be useful for those with limited financial resources yet still want a nice street car.
I'm pretty much a uni student who works only a day or two a week, 20 years old, so yeh.. I'll begin.
First when undertaking a budget conscious build I guess the best advice is to start of with something that has already been modified. You'll always end up saving money that way since mods don't hold their value.
I bought an EA for $1700 which had a few of the boxes i needed ticked. FTRs took care of the rims, it was already lowered on Selby springs, the windows were tinted, it has a cat back without a muffler, and thats about it. Engine was in good nick so I bargained that for $1700 he'd have to put on some better tires and patch up the two little bits of rust, and I'd buy it. 5 speed and MPI were a must.
Bought it, took it back up to Sydney, and I guess the cheapo modding began.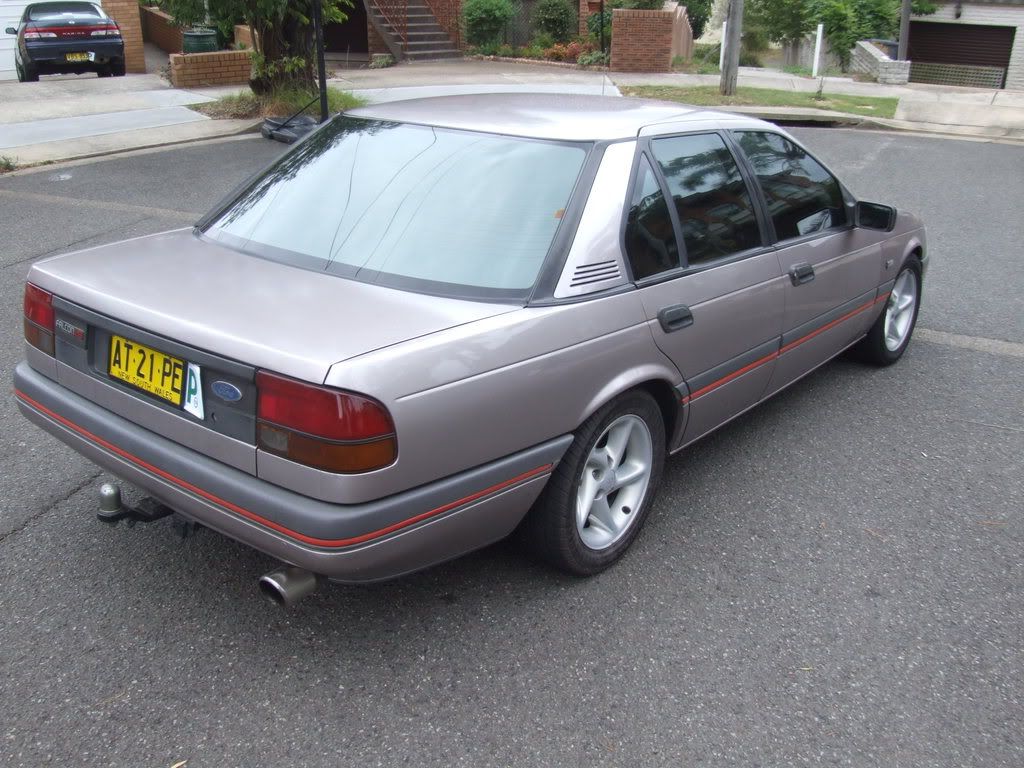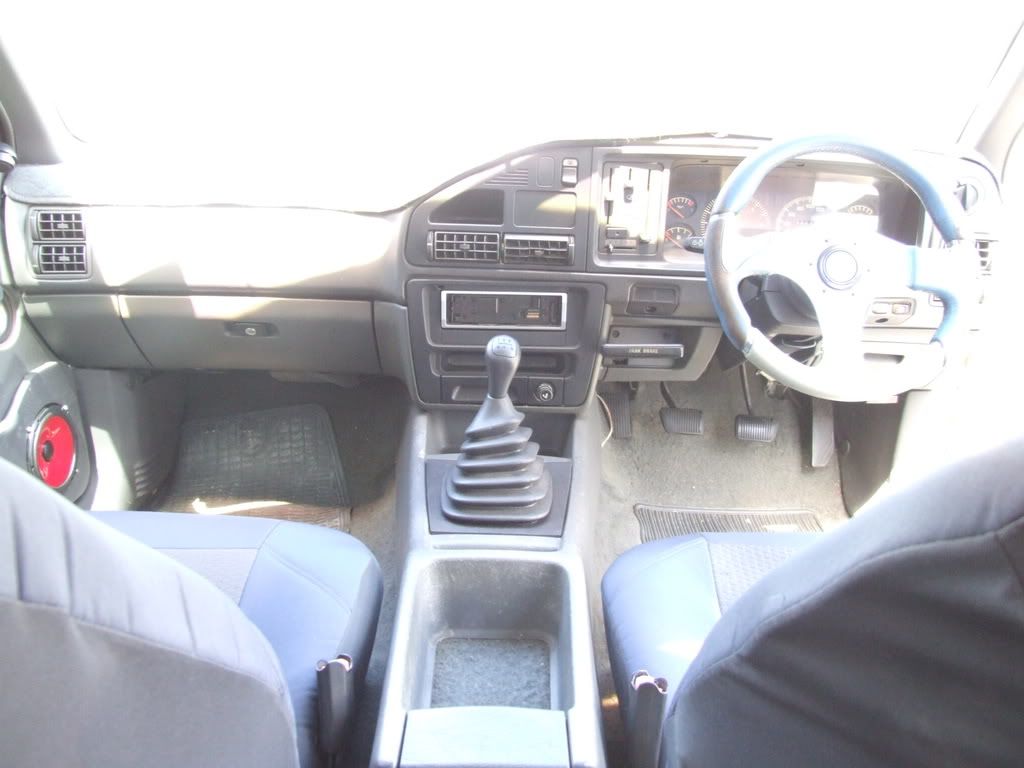 Firstly I had a sound system lying around so that would go in. Very simple to wire it up and it sounds great. Unfortunately I didn't make a doco on it but there are plenty on the net you can lok up on how to do it. Spacers were made to fit 6" splits in which are really just a piece of wood covered in vinyl with a hole cut for the speakers and bolted onto the door trims. Cheapo sound system rocks bang for buck and I recommend you to NEVER go to places like strathfield, but rather get the gear off ebay or the forums.
The next mod i did - if you can call it that - was debadging the 3.9 badges on the side of the car. Blowdrier, fishing line, and olive oil is all you need.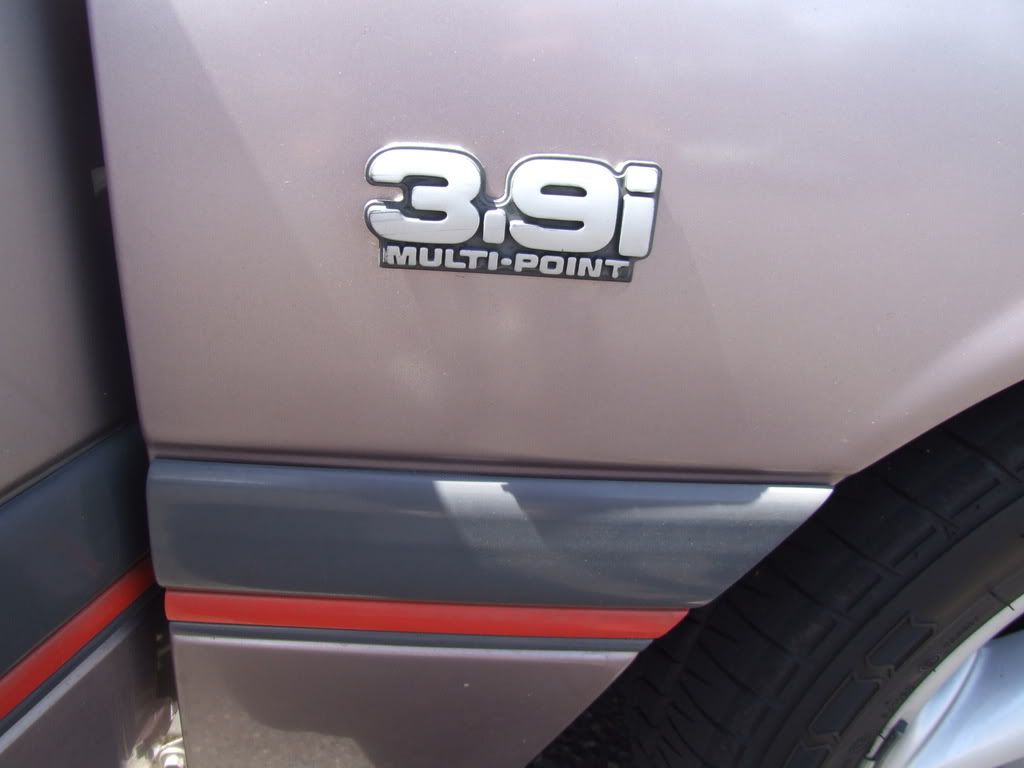 (i'll get a pic for after the debadging).
Then I got an EB GT boot off the forums for $20 and whacked that in, looks much better than the standard rubber contraption (pic soon).
I wanted to improve airflow and a good thing came up on the forums. It was an EL airbox (much bigger) with the EL intake fiberglassed up and an XH snorkel hole cut out. I jumped at the opportunity and bought it - $25 plus $15 postage.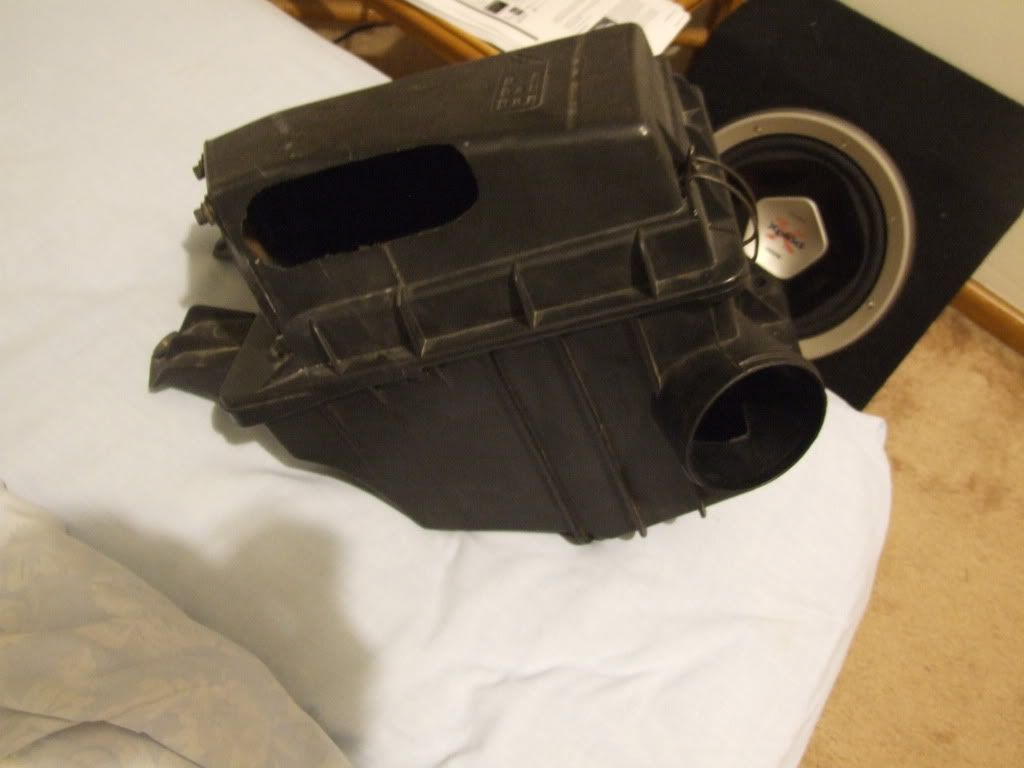 Then I bought a pod. This will fit in the bigger airbox. The brand is simota which outflows K and N. $60.
Now i needed a 45 degree 3" tube to fit it but didn't want to pay $80 for the silicone joins they use for cooler piping. At a mates house I stumbled across just what I was looking for and it came out of a early 90s civic. free. fits just perfectly. I'll get a pic tomorrow.
I then stumbled across some lukey extractors, snapped them up for $140 and they had a new oxy sensor in em. Still havn't fitted them since most places want $200 for it. I'll try get a backyard job somewhere otherwise I might have to fork out the money. Pic soon.
Then I bought a wade 1004 cam off the forums. $120ish. Then a better one came up for sale. Sold the 1004 to get my money back and bought a camtech stage 1 cam with lifters. $140 and doesn't require reshimming. Installed this thursday for $105 by Joe at Crescent Motorports. Picking up the camtech tomorow, here was the 1004:
So thats how she is at the moment. Well not really, today i pushed her a little too hard and burst the radiator pipe. Fix it tomorrow in the light.
Being a cheap kinda car to get around with on uni wages, I don't foresee myself doing too much more performance mods. I want a new steering wheel and gearknob and then thats the interior pretty much done.
Other things that I've got planned are thermofan conversion which should be done soon ($50 fans, $50 wiring). XH snorkel ($30). Custom CAI which I already have the 3" flexible pipe ($20), just need to cut a hole in the airbox and feed it under the bumper. And i'm pretty much done.
Fuel economy is s**t at the moment so i'll be changing spark plugs and leads asap. Supercheap sells the NGKs for $4 each which is nice. Iridiums are $20 each so i don't think i'll be going them.
Keep you updated.